At a time when everyone's stuck at home more than ever before, books are a means of much-needed escape—especially for young minds. They can learn how to cast spells and play Quidditch with Harry Potter over a bowl of breakfast cereal. Or go on a treacherous, exciting journey filled with threatening wildlife with the 11-year-old protagonist of "A Girl Named Disaster" while lounging on the couch and petting their housecat.
They also can experience the hardships—and the rewards—of pioneer life out West with Laura Ingalls Wilder from their own backyard. And young ones will envision their room turning into a jungle filled with "Wild Things" at bedtime, through Maurice Sendak's unforgettable illustrations.If your kid has been reading voraciously over the past few months, chances are good that they're ready for some fresh material to add to their home library. Even grown-up readers might be eager to reread a tale they loved in their childhood. So why not give them a title that was popular when their mom and dad, or even their grandparent, was also their age?Stacker compiled a list of popular children's books published every year between 1920 and 2019 based on librarian and teacher polls, top 100 roundups in media like Time magazine and the BBC, book critic reviews, interviews with children's book authors, and lists of award-winning literature for young readers. The result is a compilation of classics—you can't have a list of popular children's books without including Roald Dahl, Dr. Seuss, Beatrix Potter, and Kay Thompson—along with acclaimed chapter books and illustrated titles that celebrate diversity, acceptance, and kindness.

Fair warning: You might need to schedule a lot more time for bedtime stories for you and your little ones to get through all these beloved books. Continue reading to see some of the most popular children's books published the year you were born.

You may also like: 10 toxic cleaning products and their natural alternatives
Goodreads
1920: The Story of Doctor Dolittle by Hugh Lofting
The first in the series of "Doctor Dolittle" books introduces the titular physician who learns how to talk to animals and goes to Africa to deal with a monkey epidemic. Author Hugh Lofting came up with the concept for the story when he was fighting in World War I and wanted to write about something other than the battles when sending letters home to his children, according to Biblio.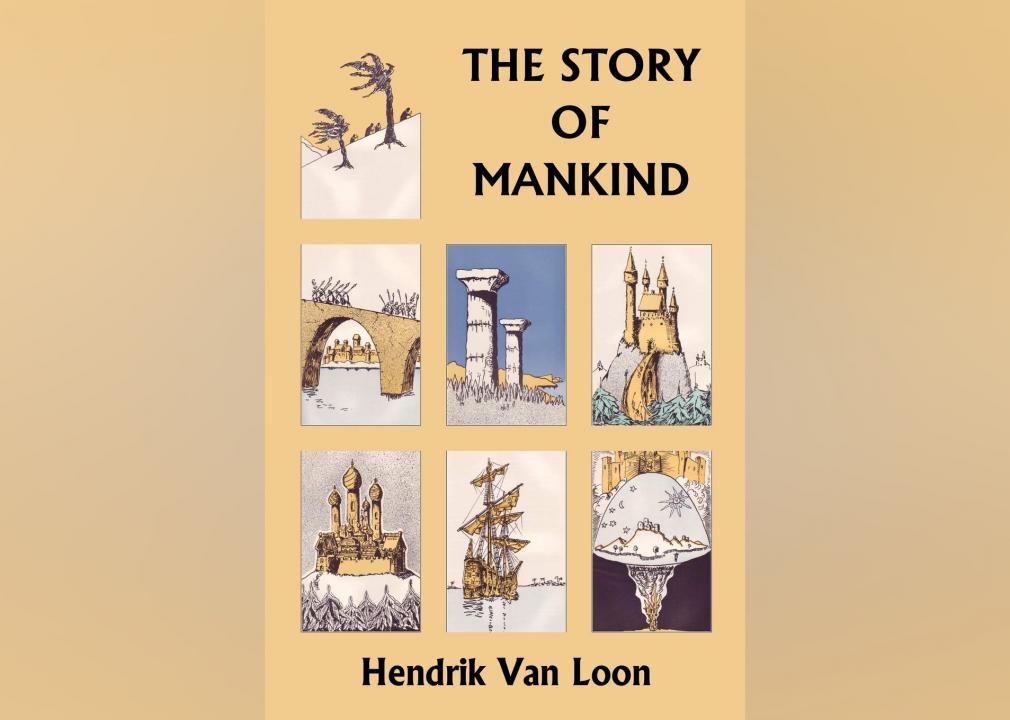 Goodreads
1921: The Story of Mankind by Hendrik Willem Van Loon
Winner of the first Newbery Award, "The Story of Mankind" is an illustrated history of civilization in the West for children. It touches on everything from writing and art to religion and government, according to Biblio.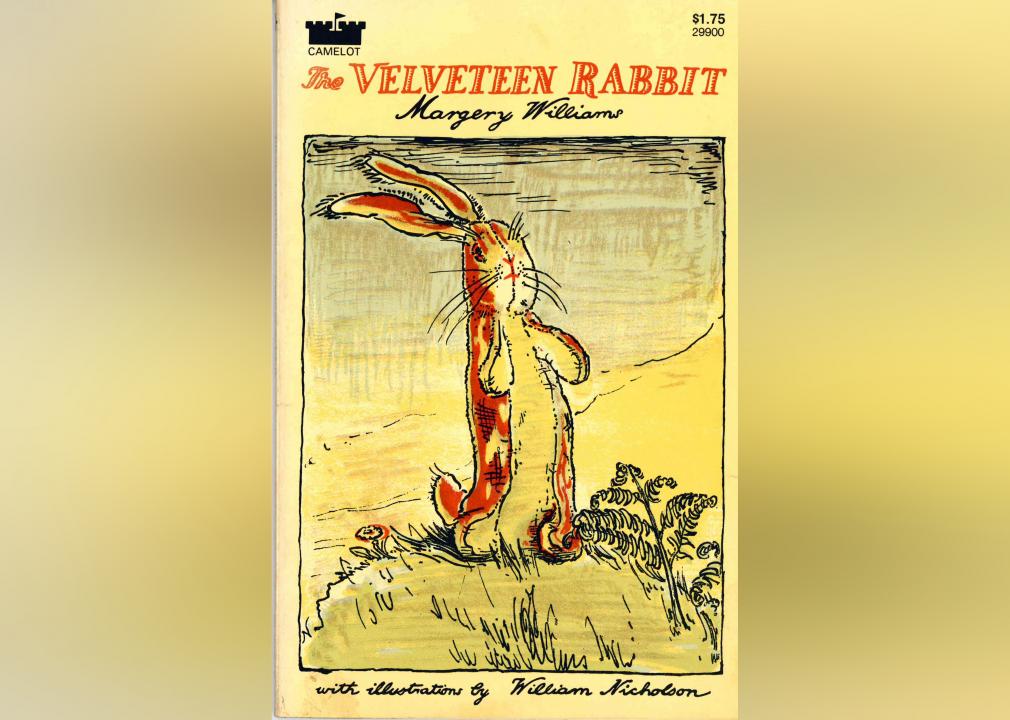 Goodreads
1922: The Velveteen Rabbit by Margery Williams
A toy rabbit becomes real through the power of a young child's love in "The Velveteen Rabbit." Margery Williams' 1922 book has become a classic and is regularly ranked as one of the best books for children.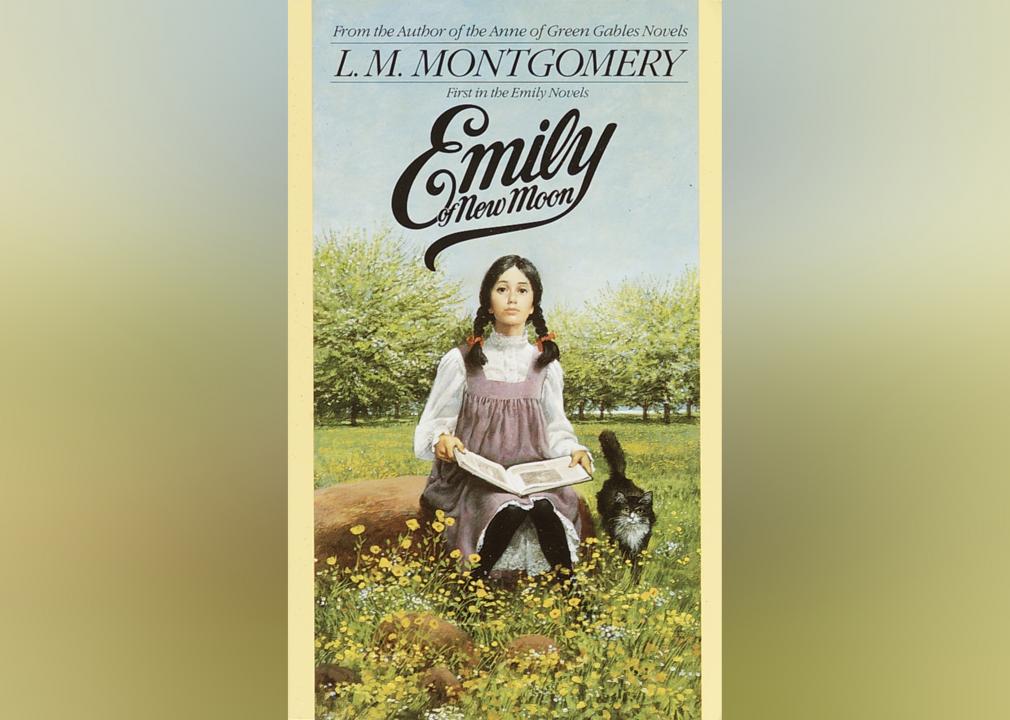 Goodreads
1923: Emily of New Moon by Lucy Maud Montgomery
Lucy Maud Montgomery echoes the themes of orphanhood and adolescence from her earlier "Anne of Green Gables" series in "Emily of New Moon," released in 1923. It's also set on Prince Edward Island in Canada, with an orphan girl protagonist. The BBC has called it one of the top coming-of-age "novels that shaped our world."
Goodreads
1924: Tales From Silver Lands by Charles J. Finger
Author Charles J. Finger traveled through South and Central America to collect the 19 traditional folktales he compiled for "Tales From Silver Lands." The book was among the first in the United States to share Indigenous folktales with children. It won the 1925 Newbery Medal.
You may also like: U.S. Air Force history from the year you were born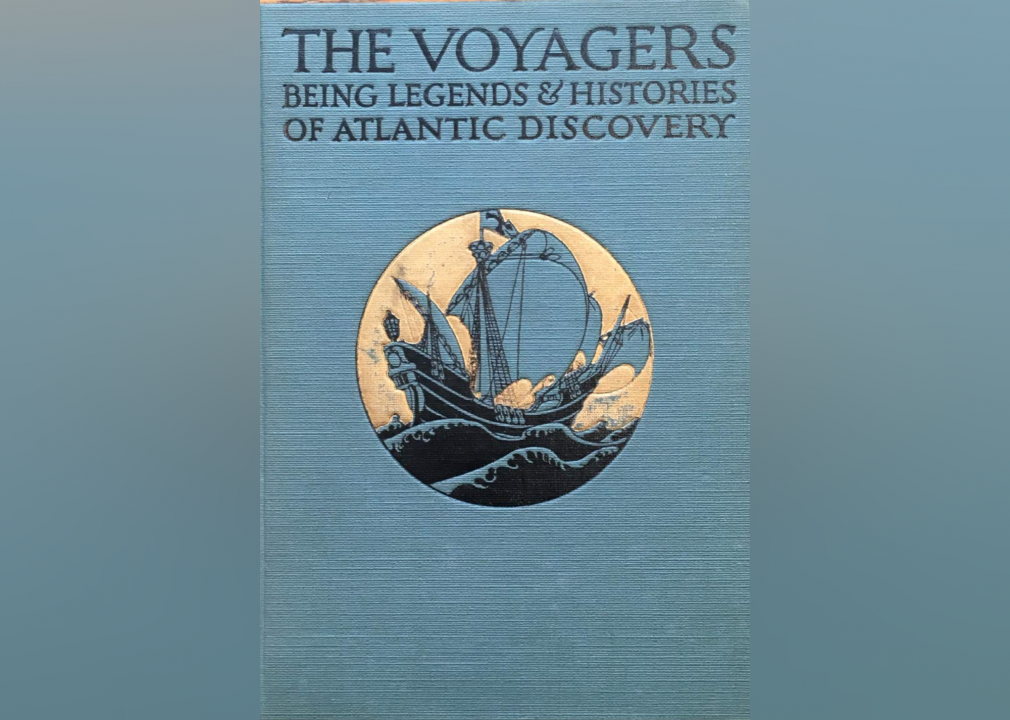 Goodreads
1925: The Voyagers: Being Legends and Romances of Atlantic Discovery by Padraic Colum
Padraic Colum chronicles the legends and historic tales of Atlantic exploration in "The Voyagers." The children's book earned a Newbery Honor the year after it was published.
Goodreads
1926: Winnie-the-Pooh by A. A. Milne
This classic tale revolves around a honey-loving bear and a number of other creatures as they go on adventures in the Hundred Acre Wood. Fans of the story can see the real toys that inspired the work on display at the New York Public Library, according to Lauren Smith McDonough of Good Housekeeping.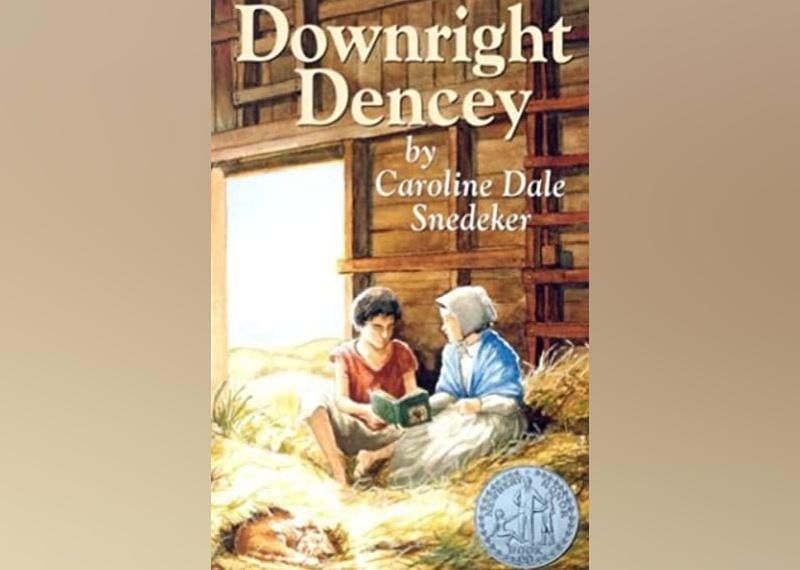 Goodreads
1927: Downright Dencey by Caroline Dale Snedeker
Set just after the War of 1812, "Downright Dencey" follows the unlikely friendship, and eventual romance, between a Quaker girl in Nantucket and a boy whose adoptive father is the town drunk. Author Caroline Dale Snedeker continued to follow the duo in a sequel to this story, published in 1929.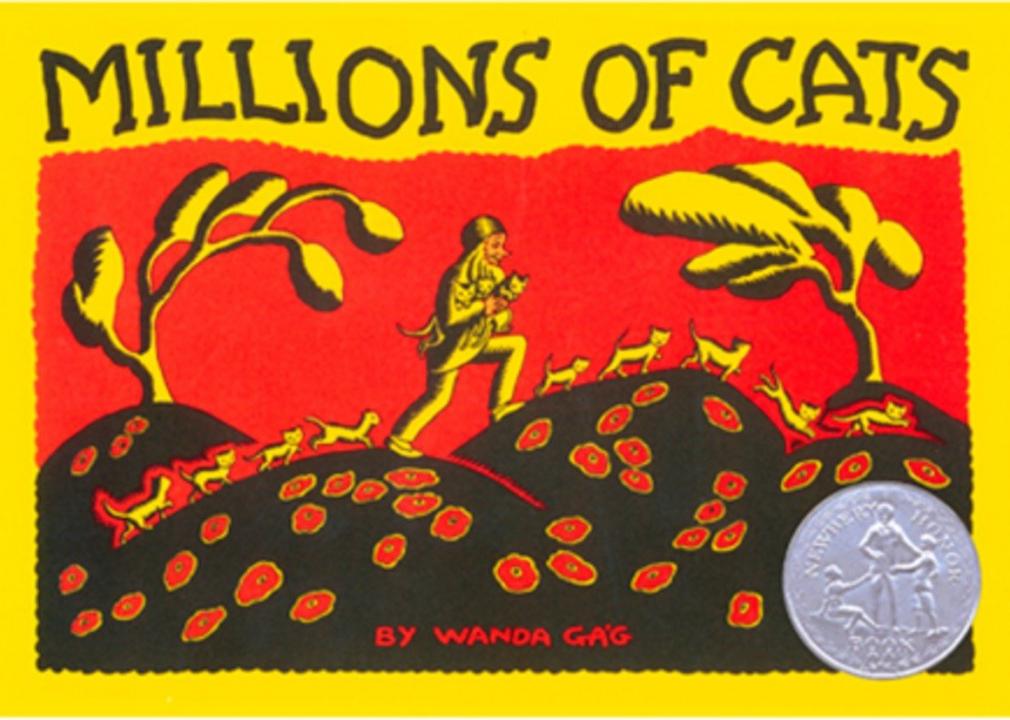 Goodreads
1928: Millions of Cats by Wanda Gág
"Millions of Cats" tells the story of an old, lonely couple who try to choose one cat from a land filled with felines. The book was novel at the time of publishing for using double-page spreads to push the story forward.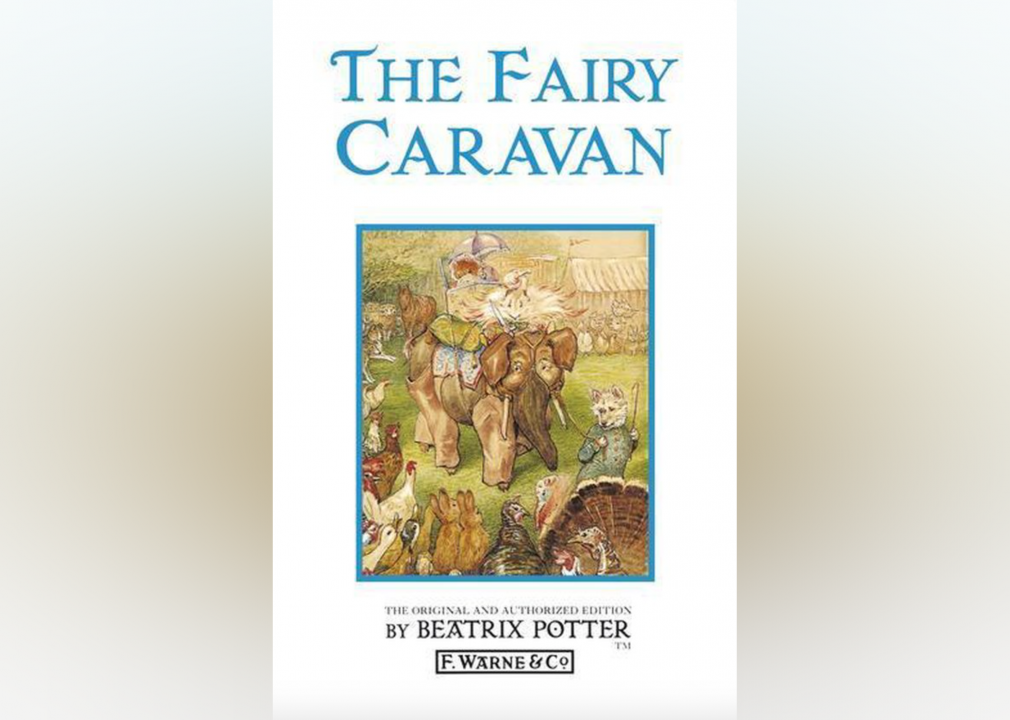 Goodreads
1929: The Fairy Caravan by Beatrix Potter
Written late in Beatrix Potter's career, "The Fairy Caravan" is a tale about a guinea pig who joins a miniature circus. According to Amazon, the book was a passion project for Potter, who received requests for the story from her American friends.
You may also like: Bizarre slang words and phrases from every state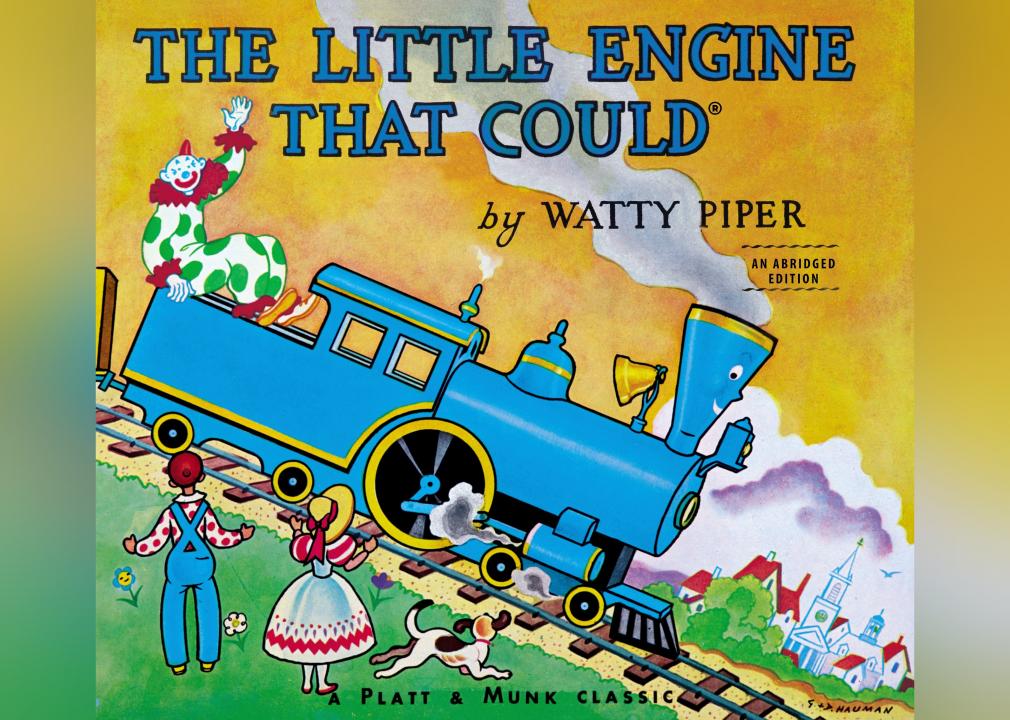 Goodreads
1930: The Little Engine That Could by Watty Piper
Filled with anthropomorphic trains, "The Little Engine That Could" tells the story of a little engine that takes on the seemingly-impossible task of helping a stranded train reach its destination. The National Registry inducted a 1949 recording of this popular children's book into its archives in 2009.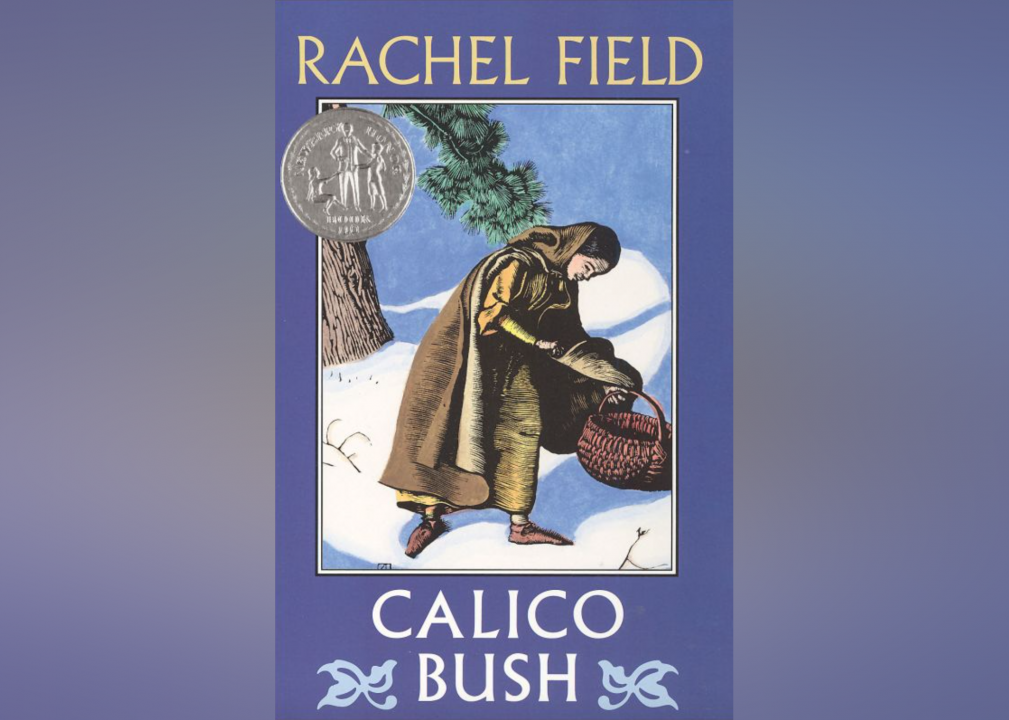 Goodreads
1931: Calico Bush by Rachel Field
Set on the coast of Maine during pioneer times, "Calico Bush" tells the story of a young orphan from France who endures life as an indentured servant. The children's historical novel was critically acclaimed when it was published in 1931, and continues to be well-received decades later.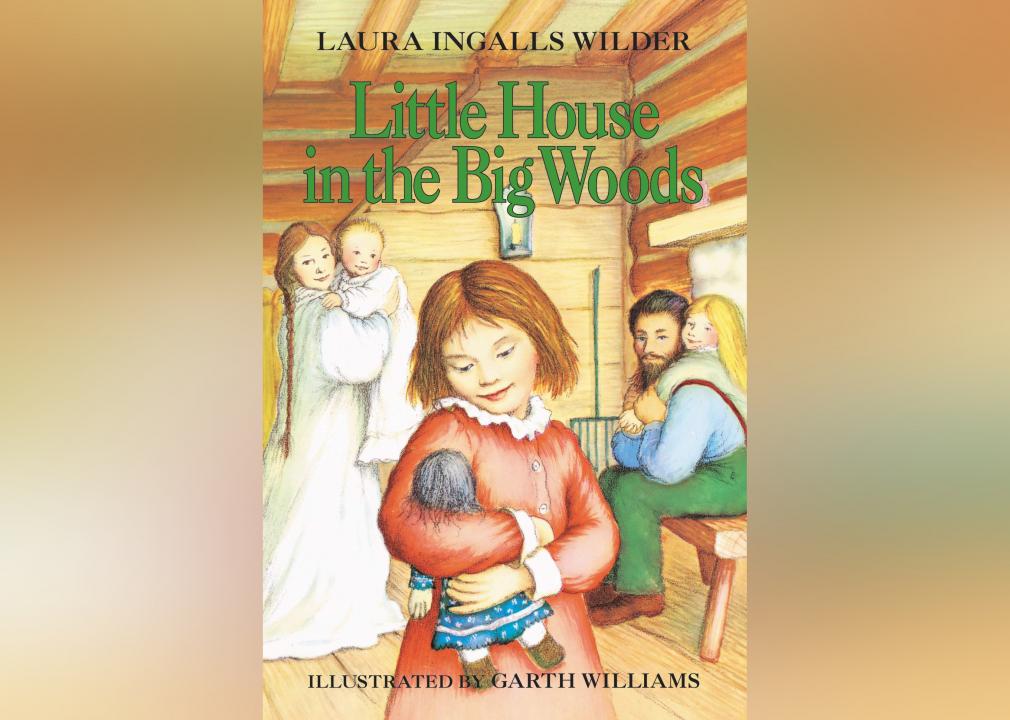 Goodreads
1932: Little House in the Big Woods by Laura Ingalls Wilder
Laura Ingalls Wilder released the first installment of the popular "Little House" series, "Little House in the Big Woods," in 1932. The largely-autobiographical tale follows Laura as she learns homesteading skills at a log cabin in Wisconsin.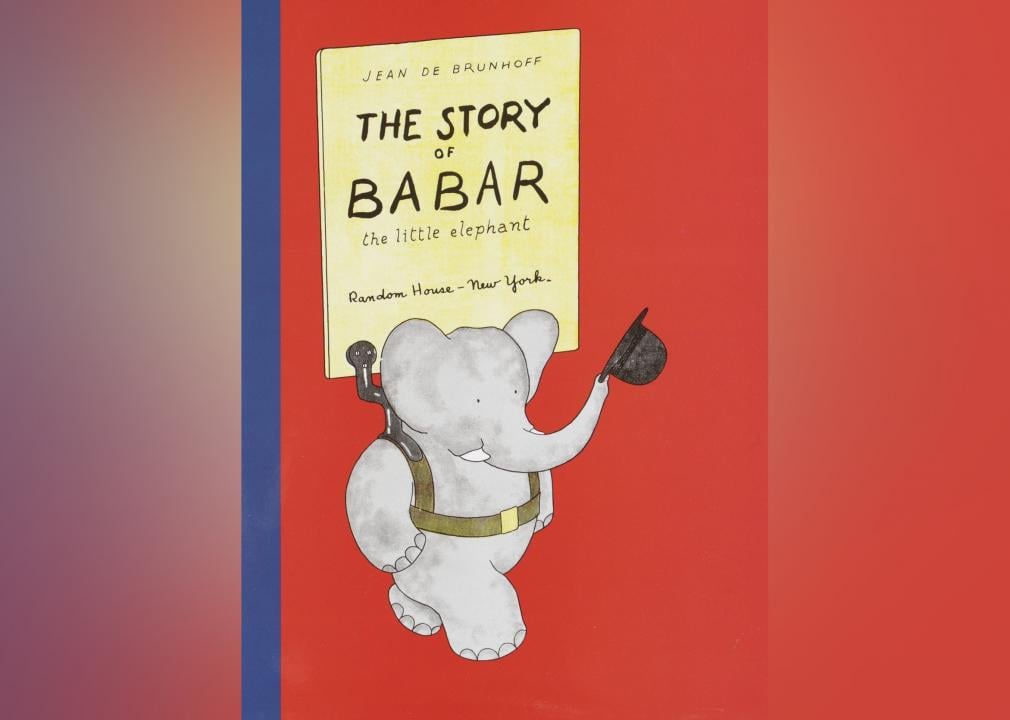 Goodreads
1933: The Story of Babar by Jean de Brunhoff
"The Story of Babar" is about a young elephant who leaves the jungle and explores the world after his mother is killed, only to return home and become the leader of the elephant kingdom. The children's book was first published in France in 1931, but was translated to English and released in the United States two years later.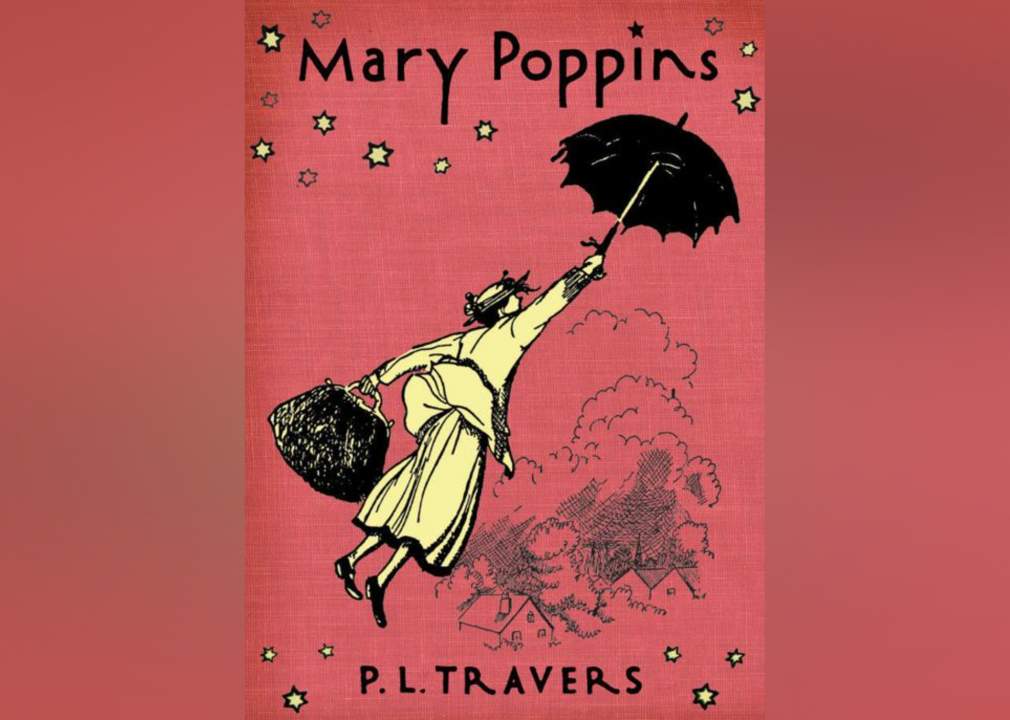 Goodreads
1934: Mary Poppins by P. L Travers
An English nanny blows in to the Banks' household in London to take on the caretaking duties for their children, and delights them with magic and adventures in "Mary Poppins." The book was adapted into a 1964 Disney movie by the same name, which starred Julie Andrews and Dick Van Dyke.
You may also like: U.S. Marine Corps history from the year you were born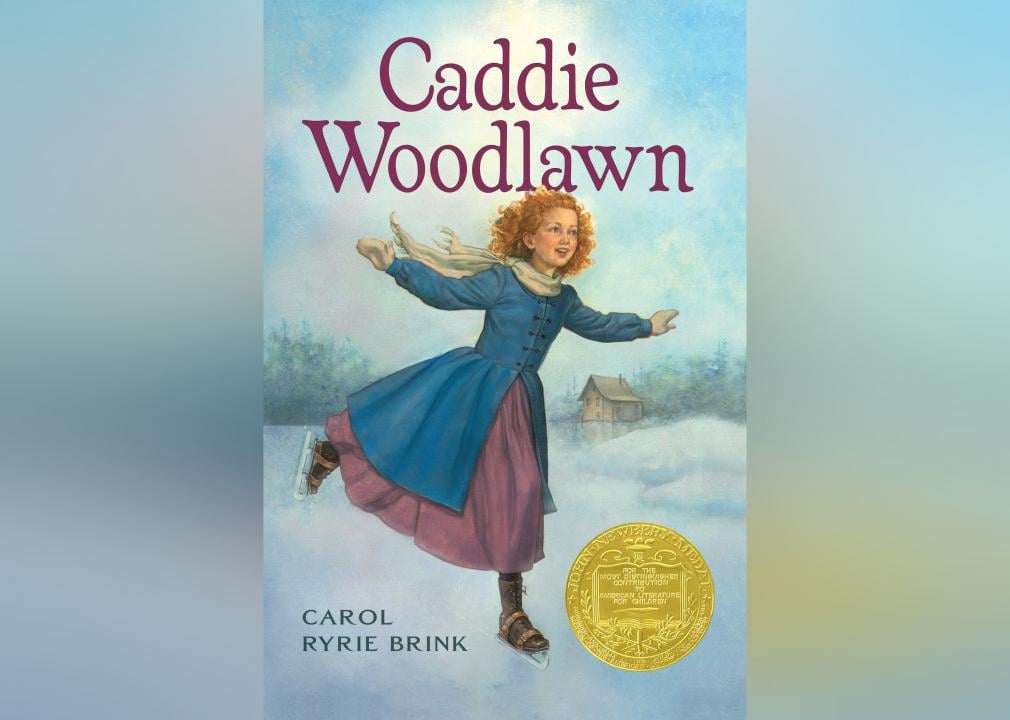 Goodreads
1935: Caddie Woodlawn by Carol Ryrie Brink
In this historical fiction book for children, a tomboy named Caddie spends her days exploring the frontier land of Wisconsin with her brothers and eventually befriends Native Americans—a situation that leaves her neighbors, mother, and sisters baffled. The book was turned into a radio drama by the author a decade later.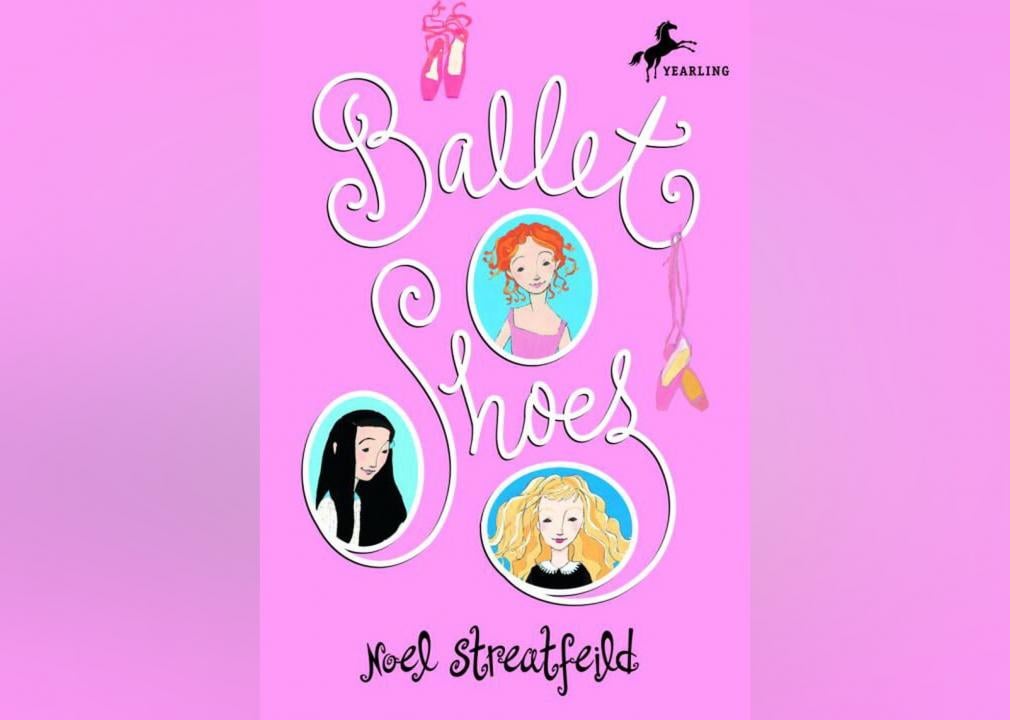 Goodreads
1936: Ballet Shoes by Noel Streatfeild
"Ballet Shoes" follows the story of three orphan sisters who join a dance academy to try to earn money for their new family. The tale takes a turn when one of the sisters, Petrova, decides to break the mold. The BBC has included the title on its list of "100 Novels That Shaped Our World."
Goodreads
1937: The Hobbit by J. R. R. Tolkien
J. R. R. Tolkien's 1937 children's fantasy novel is about a homebody hobbit who reluctantly embarks on a quest to help a group of dwarfs find their stolen treasure. "The Hobbit" received critical acclaim when it was published and has since gone on to be adapted into the 2012 film directed by Peter Jackson.
Goodreads
1938: Mr. Popper's Penguins by Richard and Florence Atwater
This humorous tale follows the adventures of a modest house painter who somehow finds himself the caretaker of a brood of penguins. The book was turned into a movie by the same name in 2011, starring Jim Carrey.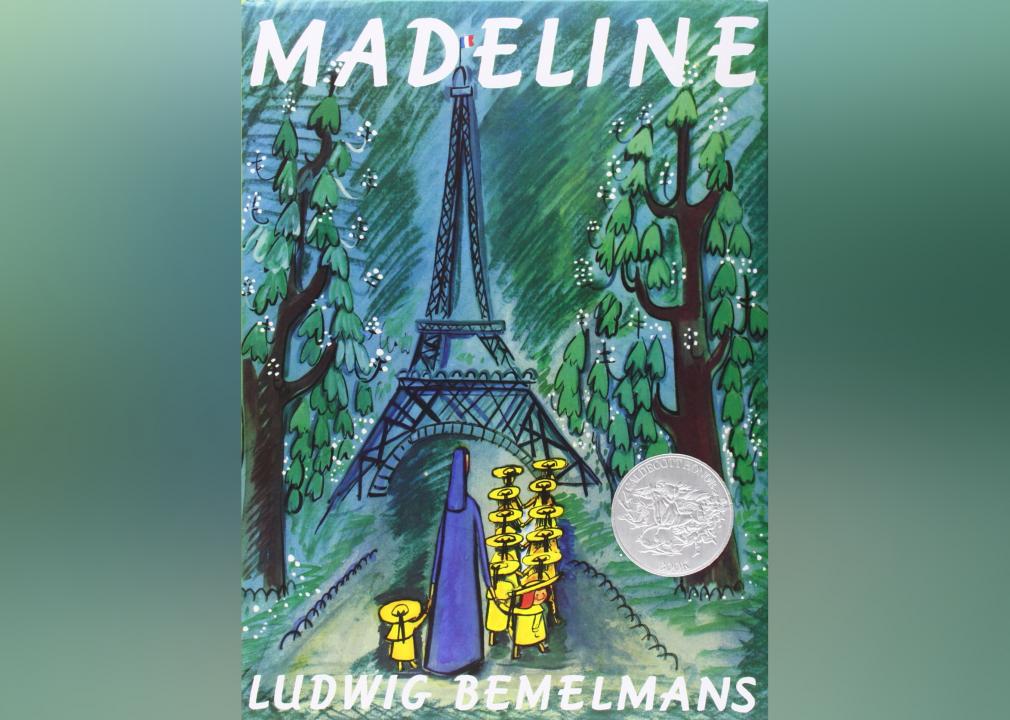 Goodreads
1939: Madeline by Ludwig Bemelmans
Considered by the School Library Journal as one of the top picture books of all time, "Madeline" centers around the smallest of 12 girls at a Catholic boarding school in France, who suffers a ruptured appendix and eventually impresses her classmates with the scar from her surgery. It was the first in a series of books all about the red-haired schoolgirl.
You may also like: American history from the year you were born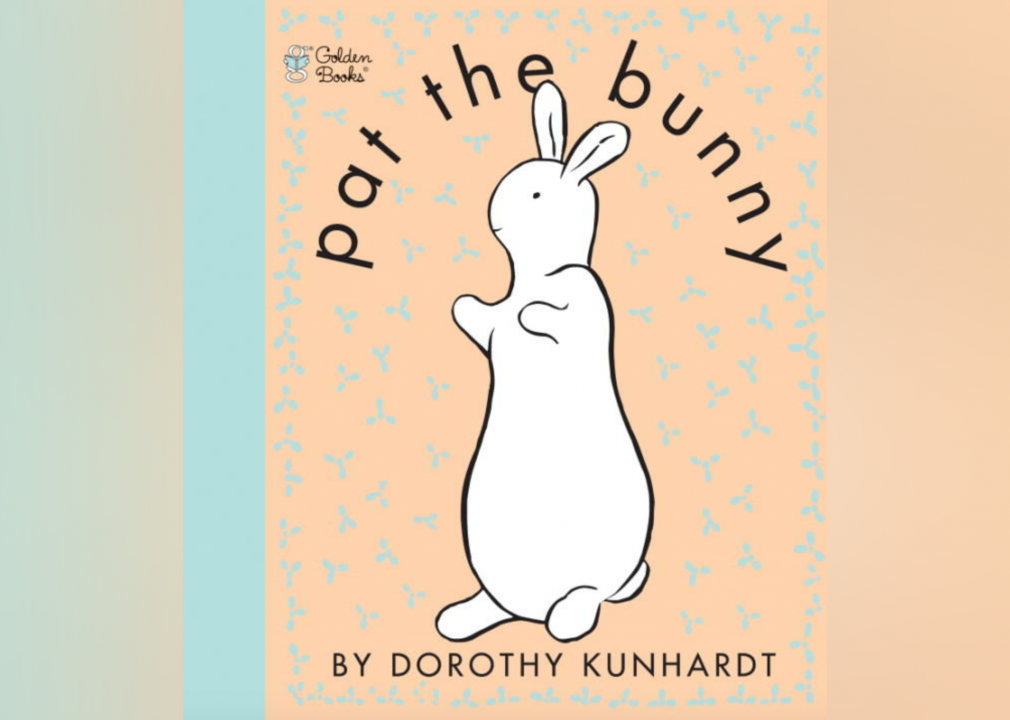 Goodreads
1940: Pat the Bunny by Dorothy Kunhardt
Author and illustrator Dorothy Kunhardt pushed the boundaries of children's books when she published "Pat the Bunny" in 1940. The pages of the "touch and feel" book feature a variety of textures, like sandpaper, fake fur, and mirrors, that readers can interact with throughout the story. Parents and children alike fell in love with the book, which has sold millions of copies and has even been reissued as an app.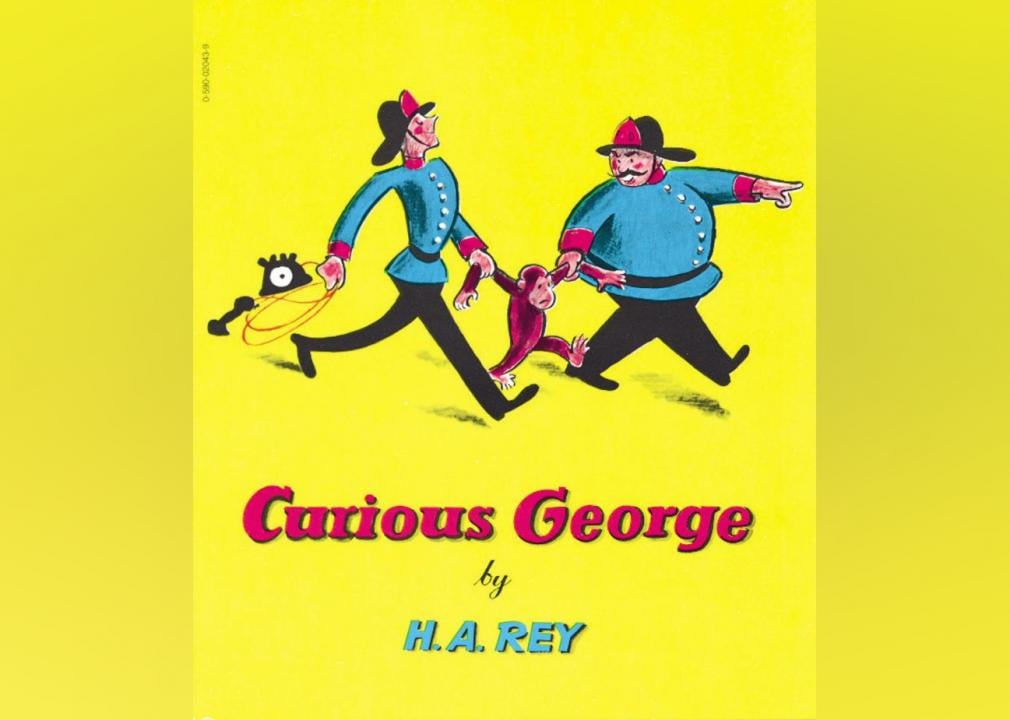 Goodreads
1941: Curious George by Margret Rey
The now-longtime favorite "Curious George" series, about an orphaned monkey and the Man with the Yellow Hat, debuted its first title in 1941. The name of the writer, Margret Rey, didn't appear on the early books in the series, as her publisher believed that children's book publishing was too dominated by women and thought the title would sell better with her husband's name on it, according to Houghton Mifflin Harcourt.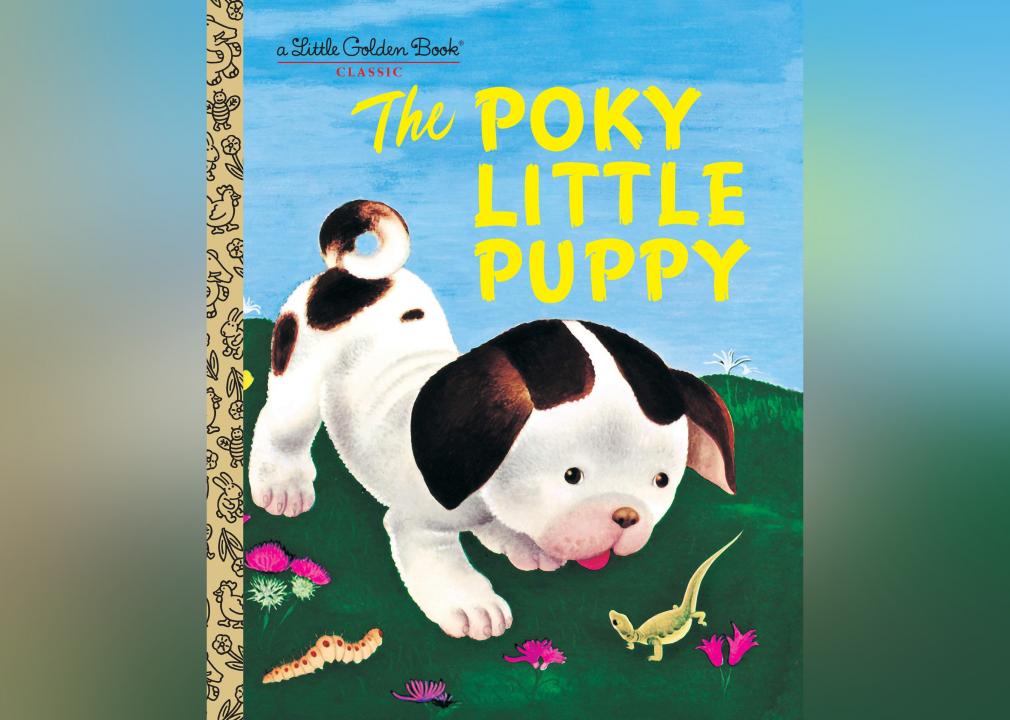 Goodreads
1942: The Poky Little Puppy by Janette Sebring Lowrey
One of the original dozen books that comprised the Little Golden Books collection, "The Pokey Little Puppy" is a beloved picture book that follows the adventures of a curious puppy. The book features now-iconic artwork from Gustaf Tenggren, who also illustrated "Tawny Scrawny Lion" and "The Shy Little Kitten," among other children's stories.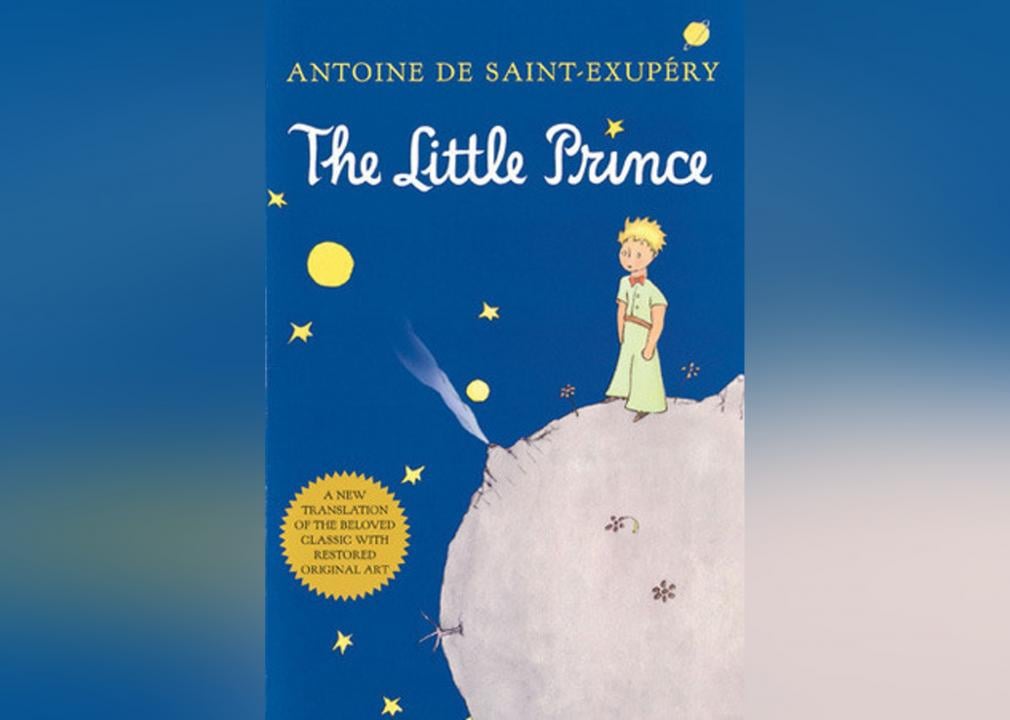 Goodreads
1943: The Little Prince by Antoine de Saint-Exupéry
Written by a French aristocrat, "The Little Prince" is a story about a young prince who travels to various planets and experiences themes like love, loneliness, and friendship, along his journeys. Even though author and illustrator Antoine de Saint-Exupéry didn't think of himself as an artist at the time he created this story, his simple watercolor illustrations have since become iconic.
Goodreads
1944: Mother Goose by Tasha Tudor
More than 75 Mother Goose nursery rhymes come to life through award-winning illustrations by Tasha Tudor in "Mother Goose." The 1944 picture book earned a Caldecott Honor for its art.
You may also like: How communities are dealing with invasive species across the U.S.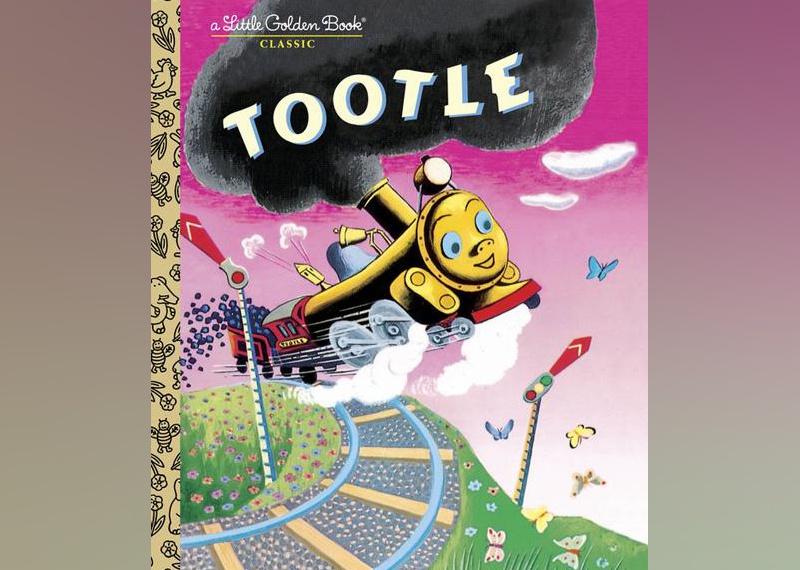 Goodreads
1945: Tootle by Gertrude Crampton
In this popular children's book, a young locomotive named Tootle dreams of growing up to become the Flyer between New York City and Chicago. But to achieve his goal, he has to learn how to stop getting distracted and stay on the tracks—no matter what.
Goodreads
1946: Scuffy the Tugboat by Gertrude Crampton
In "Scuffy the Tugboat," readers follow an adventurous tugboat who sets off from his bathtub to explore the world—only to find that he'd rather be home. The book, which is part of the series of Little Golden Books, has been a classic for generations.
Goodreads
1947: The Saggy Baggy Elephant by Kathryn Jackson and Byron Jackson
In "The Saggy Baggy Elephant," a parrot teases Sooki, the elephant, for having large ears, wrinkly skin, and a long nose. Sooki's confidence is soon revived after the elephant meets other animals who have similar features, and he celebrates with a "one-two-three kick."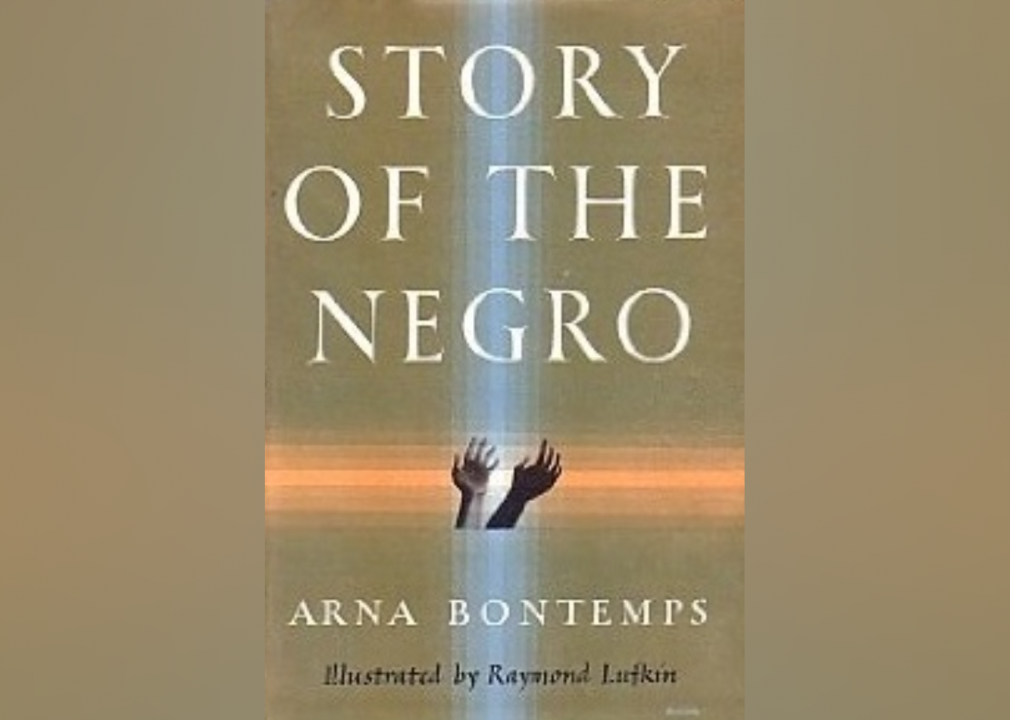 Goodreads
1948: Story of the Negro by Arna Bontemps
This children's book, written by Harlem Renaissance member Arna Bontemps, traces the history of Black people from early African civilizations through the struggle to win civil rights in America. "Story of the Negro" is the first book authored by an African American to earn a Newbery Honor.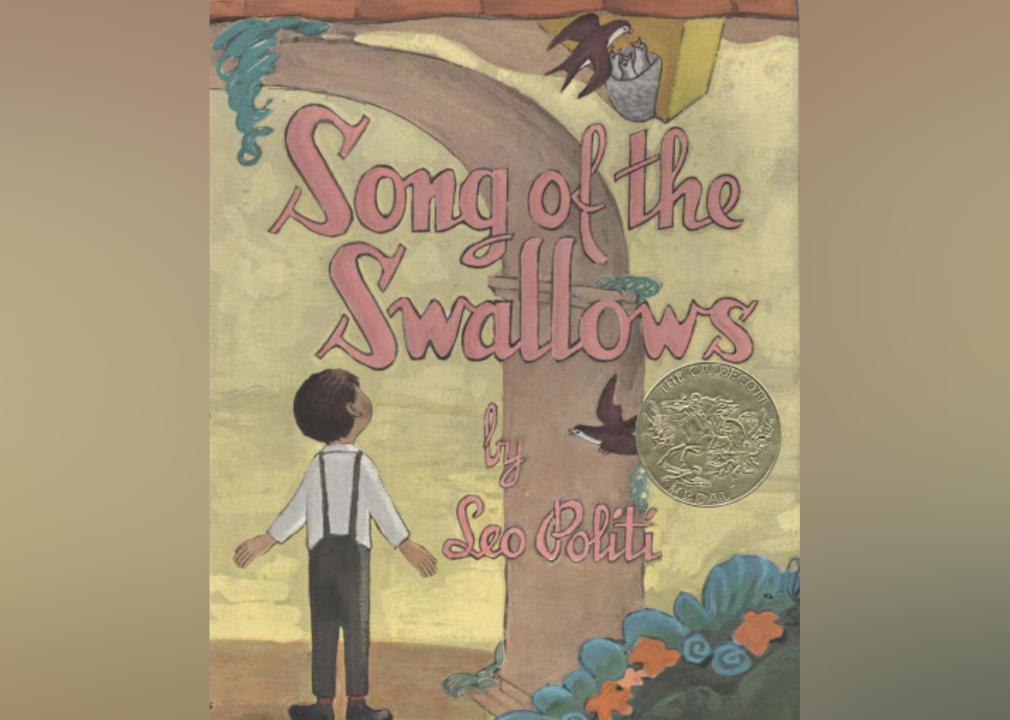 Goodreads
1949: Song of the Swallows by Leo Politi
After learning about how the swallows travel from South America to California each year, a young boy grows a small garden to provide sanctuary to a returning family of birds in "Song of the Swallows." The book is sprinkled with Spanish phrases and offers young readers an introduction to Latino heritage in California.
You may also like: Most popular baby names in the 21st century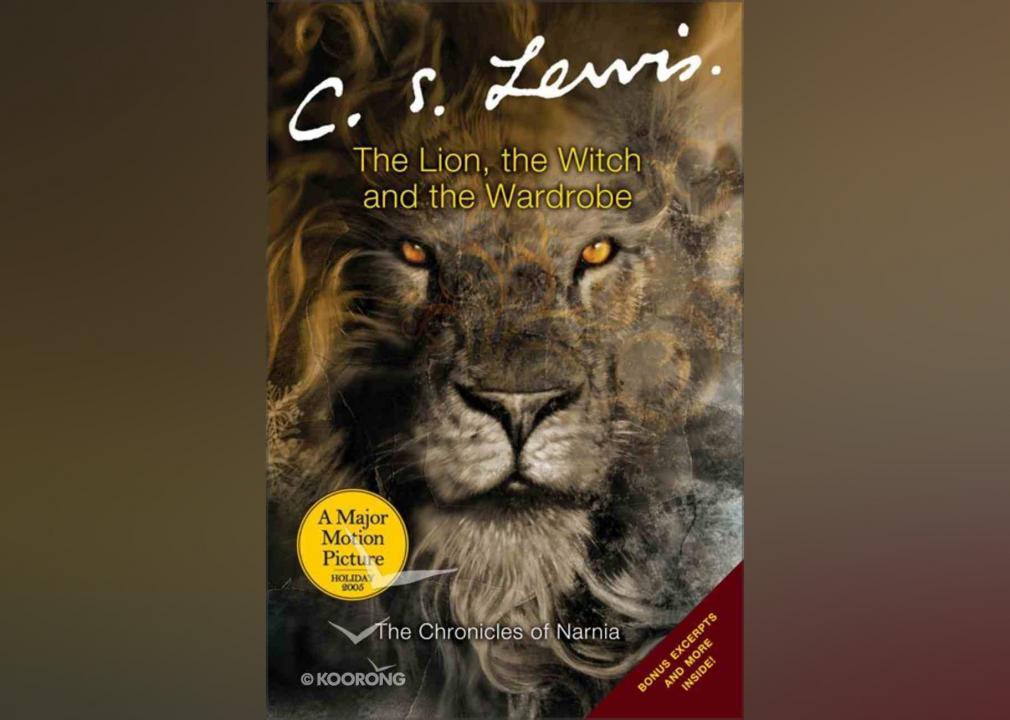 Goodreads
1950: The Lion, the Witch and the Wardrobe by C.S. Lewis
The first title in "The Chronicles of Narnia" series, "The Lion, the Witch and the Wardrobe" takes readers into a mythical world with talking creatures that four English children discover through a magical wardrobe. The book has themes of Christianity, but is more than a "strictly allegorical" story, writes Meghan O'Rourke of Slate.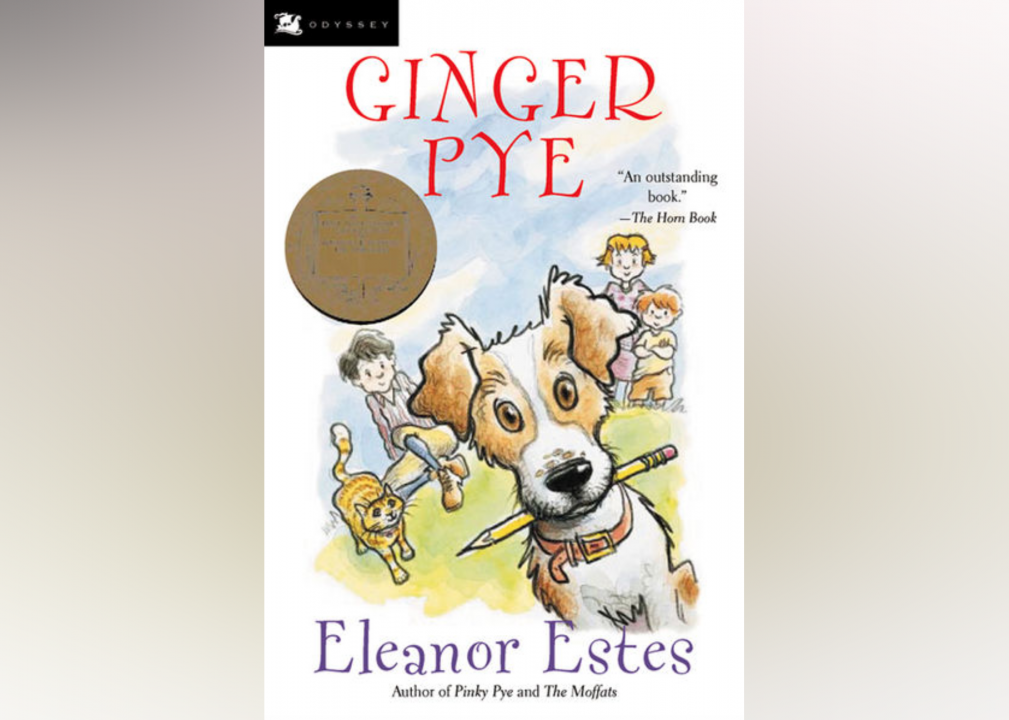 Goodreads
1951: Ginger Pye by Eleanor Estes
"Ginger Pye" centers around a smart, loyal dog named Ginger, popular with everyone in town, who ends up stolen. His owners eventually discover where the dog has been kept and work to figure out who was responsible for the crime. The book was awarded the Newbery Medal in 1952.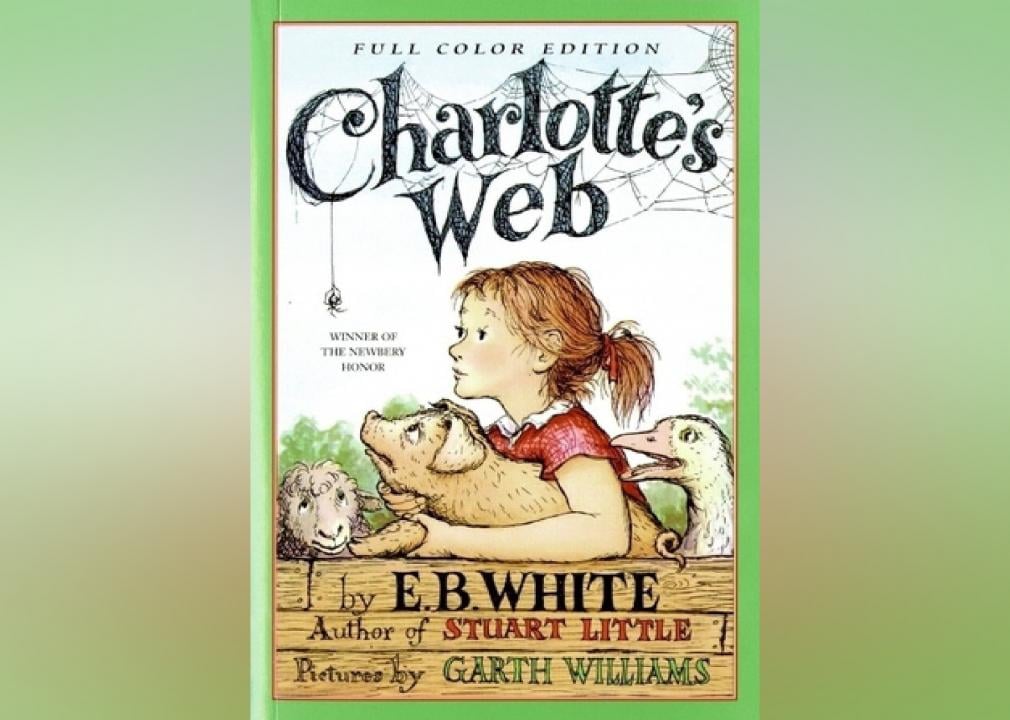 Goodreads
1952: Charlotte's Web by E.B. White
One of the bestselling kids' books in history, "Charlotte's Web" explores life and death on a farm where Charlotte the spider weaves phrases into her web to help prevent Wilbur the pig from being slaughtered. According to Joey Lanzendorfer of Mental Floss, author E.B. White based the novel on a real farm in Maine.
Goodreads
1953: Green Eyes by A. Birnbaum
A. Birnbaum earned a Caldecott Honor for his illustrations in "Green Eyes." The 1953 picture book shares the experience of a kitten as it goes through each season.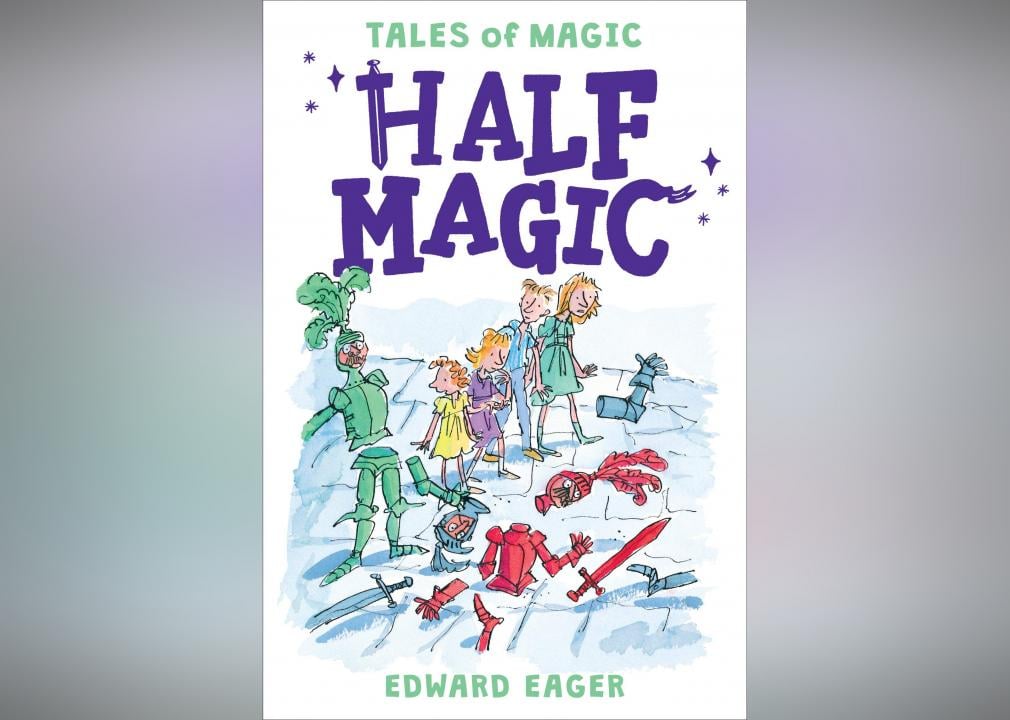 Goodreads
1954: Half Magic by Edward Eager
The first book in the "Tales of Magic" series, "Half Magic" revolves around a group of siblings that stumble across a coin that grants wishes by the half. The brothers and sisters need to cooperate to get their complete wishes granted.
You may also like: Do you know your state nicknames?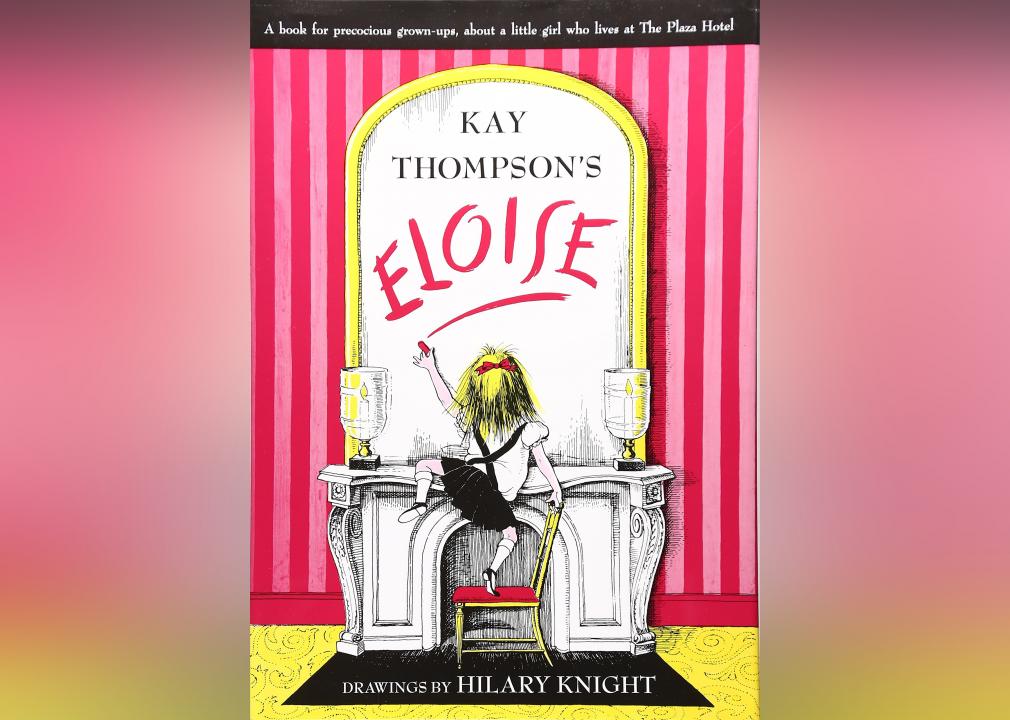 Goodreads
1955: Eloise: A Book for Precocious Grown-Ups by Kay Thompson
Kay Thompson's "Eloise" traces the adventures of a young girl who lives on the top floor of New York City's Plaza Hotel. Fans of the popular story can now stay in a real-life version of Eloise's "pink, pink, pink room" at the hotel.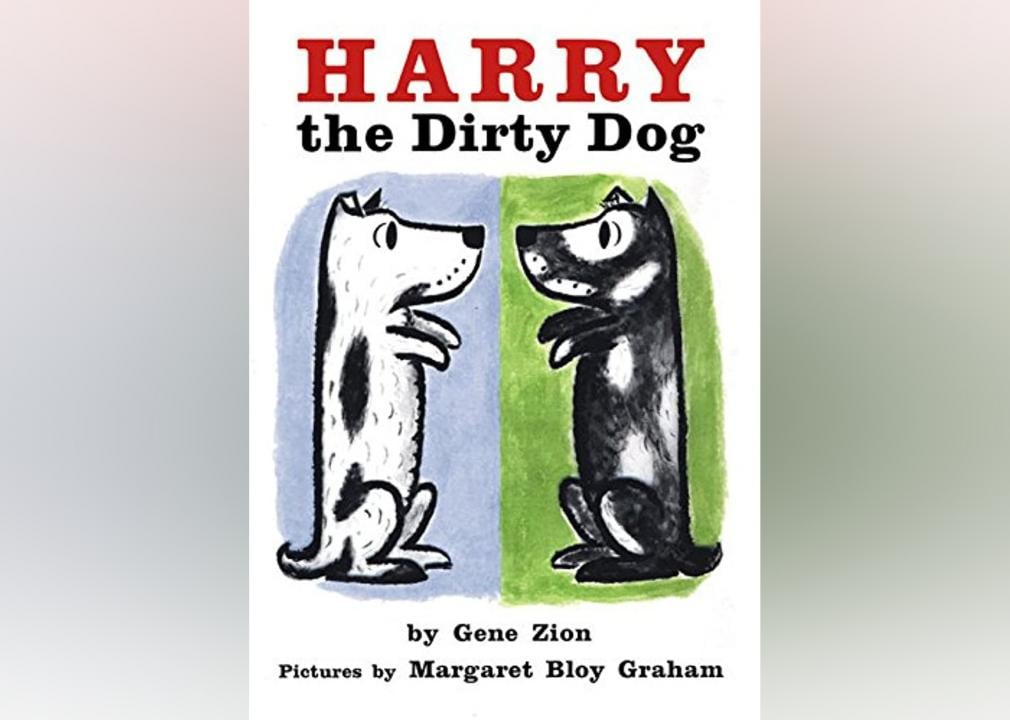 Goodreads
1956: Harry the Dirty Dog by Gene Zion
The namesake pup in "Harry the Dirty Dog" is unrecognizable to his family after going on an adventure that gets him very dirty. Harry finally resembles his old self when his family gives him a bath. While the original 1956 book was illustrated solely in black and white, a new version released in 2002 got splashed with color.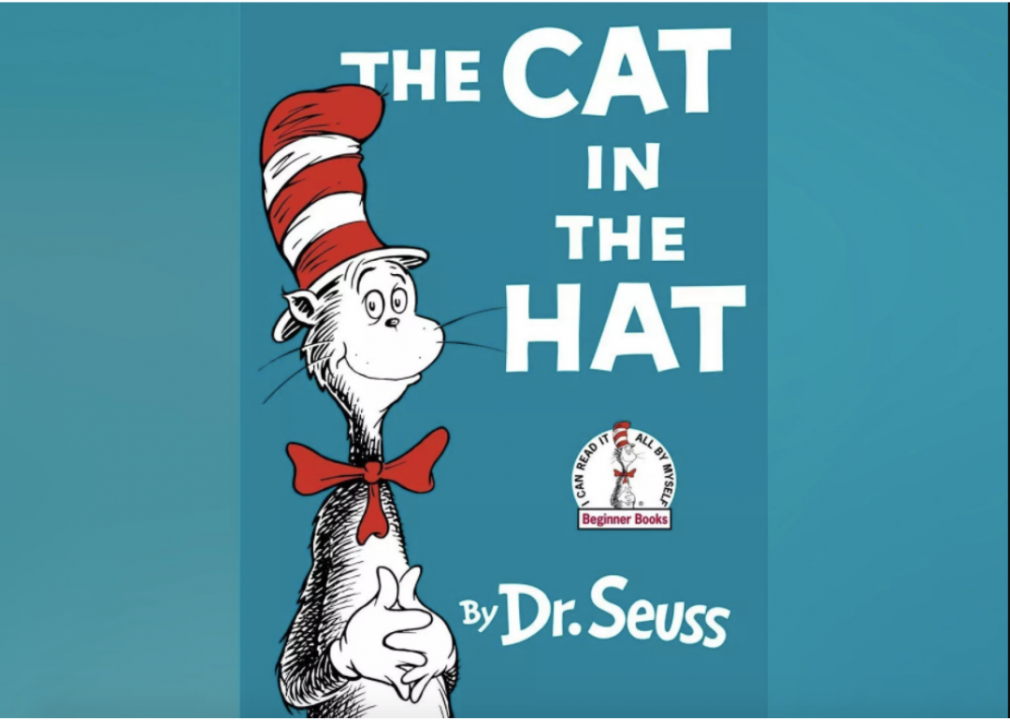 Goodreads
1957: The Cat in the Hat by Dr. Seuss
Inspired by a magazine article that suggested illustrated children's books could ease illiteracy rates, Dr. Seuss wrote "The Cat in the Hat," the tale of a giant cat who transforms a dull rainy day into one full of adventure for two youngsters. While the book contains just 236 words, it took nine months for Dr. Seuss to complete, reports David K. Israel of Mental Floss.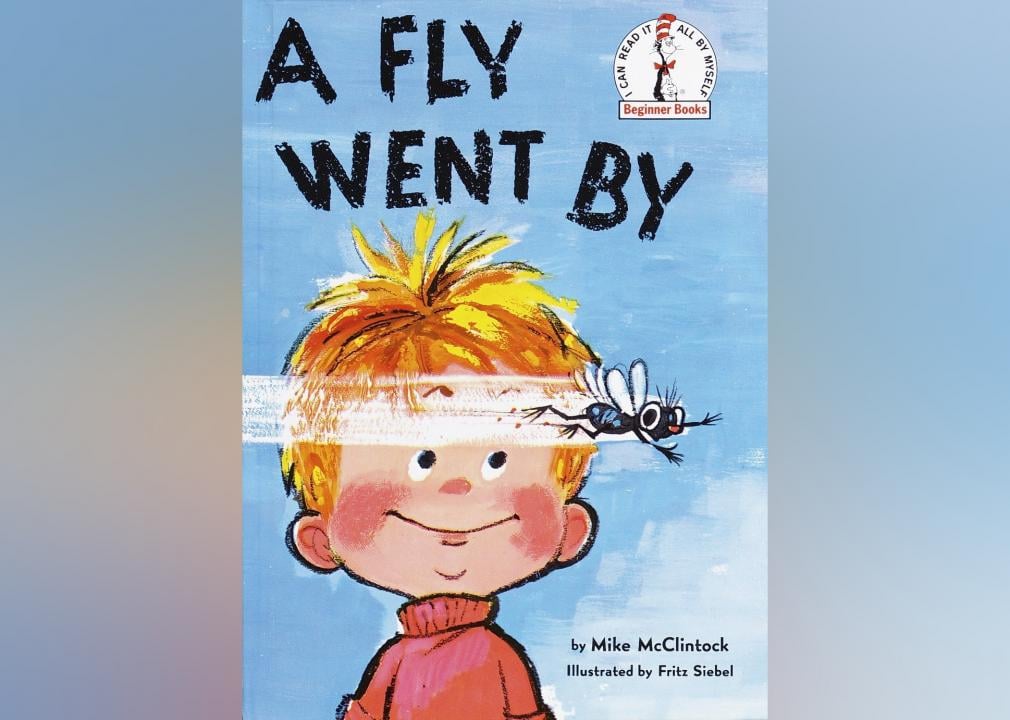 Goodreads
1958: A Fly Went By by Mike McClintock
Don't be surprised if you get Dr. Seuss vibes when you read "A Fly Went By." The popular children's book author edited this story about a boy who chases a young fly as it encounters a number of other larger creatures. It was written by Mike McClintock and illustrated by Fritz Siebel.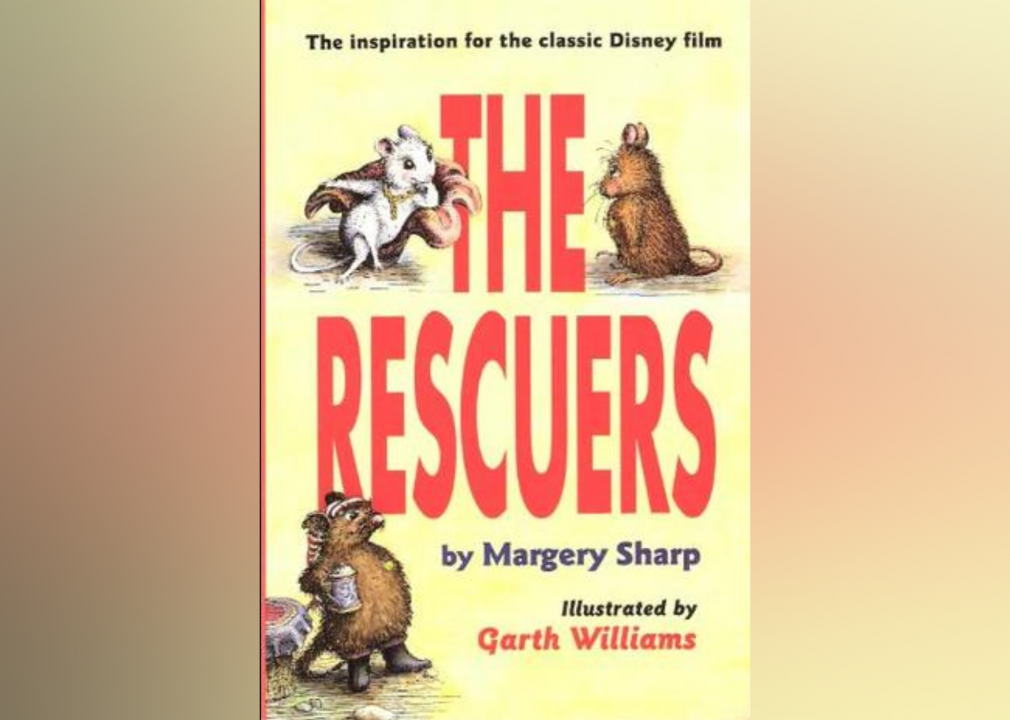 Goodreads
1959: The Rescuers by Margery Sharp
Author Margery Sharp tells the tale of altruistic mice as they take on a daring mission to rescue an imprisoned poet in "The Rescuers." A Walt Disney movie by the same name was released nearly 20 years later, but it was primarily based on the sequel to the 1959 title.
You may also like: 87 top rated charities to support military members and their families
Goodreads
1960: Green Eggs and Ham by Dr. Seuss
A few years after publishing "The Cat in the Hat," Dr. Seuss's publisher bet the children's book author $50 that he couldn't write a book with just 50 words or less, according to David K. Israel of Mental Floss. Dr. Seuss embraced the challenge and churned out another classic: "Green Eggs and Ham." The book focuses on a character named Sam-I-Am, who attempts to persuade Joey, a young man, to give green eggs and ham a try.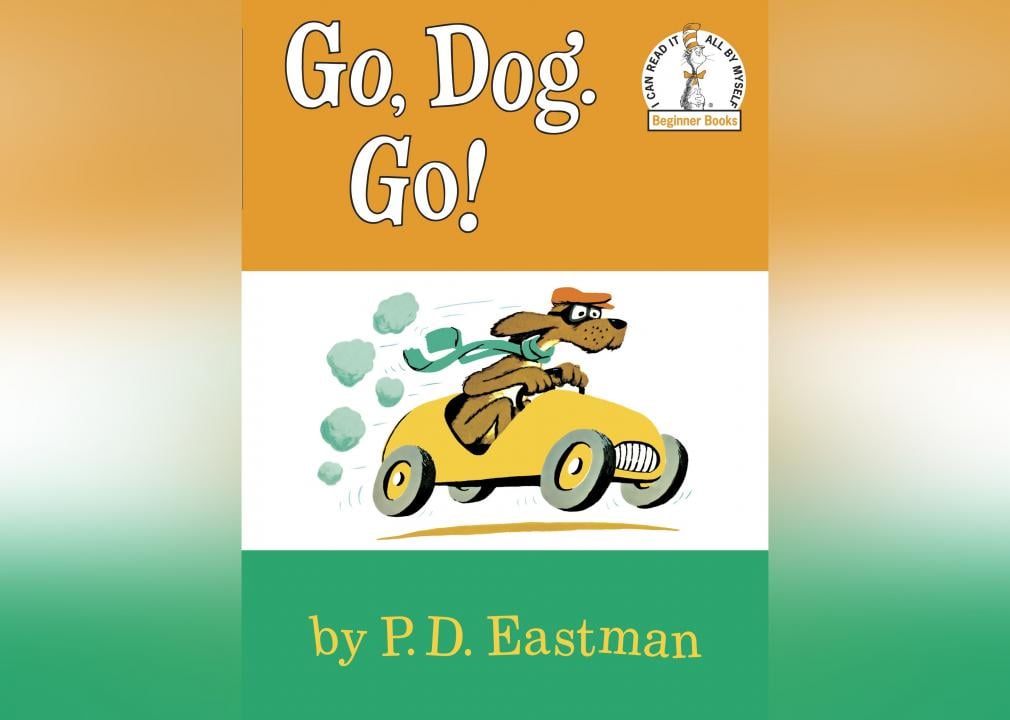 Goodreads
1961: Go, Dog. Go! by P. D. Eastman
Author P. D. Eastman teaches young readers about playing, working, and being on the go through a group of dogs that drive in "Go, Dog. Go!" DreamWorks is working on a TV series based on the book, and it's scheduled to premiere on Netflix sometime in 2020, according to Penguin Random House.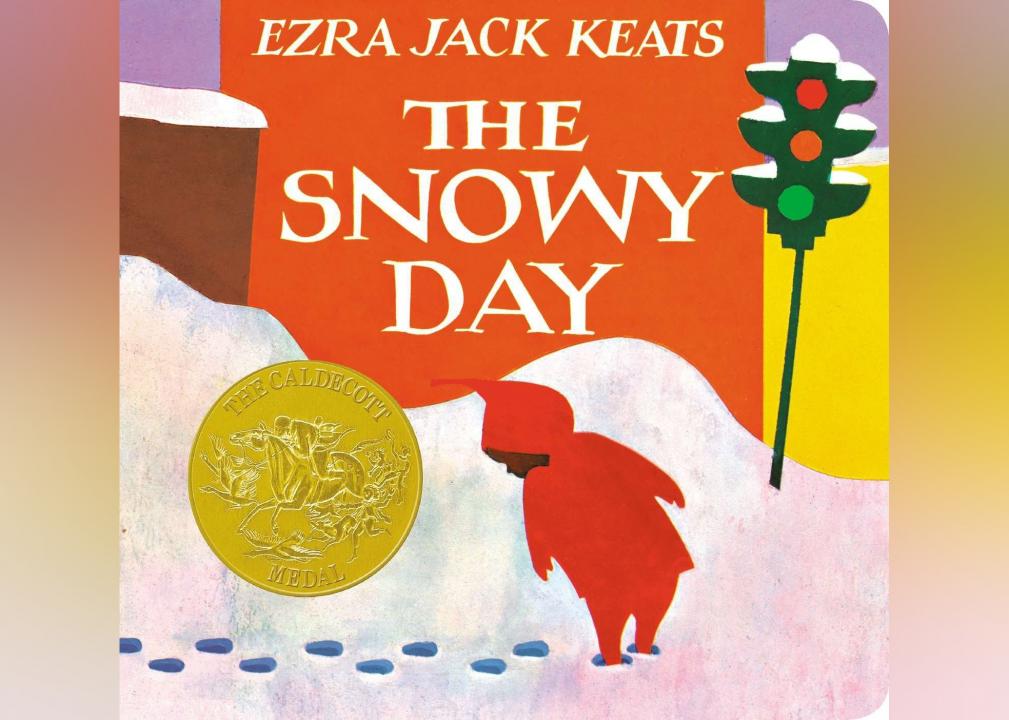 Goodreads
1962: The Snowy Day by Ezra Jack Keats
Known for its award-winning collage artwork, "The Snowy Day" is a picture book about an African American boy who wanders around his neighborhood in a bright red snowsuit during the first snowfall of the season. It was the first children's book with a Black child protagonist to take home the Caldecott, writes Michelle H. Martin in "Brown Gold."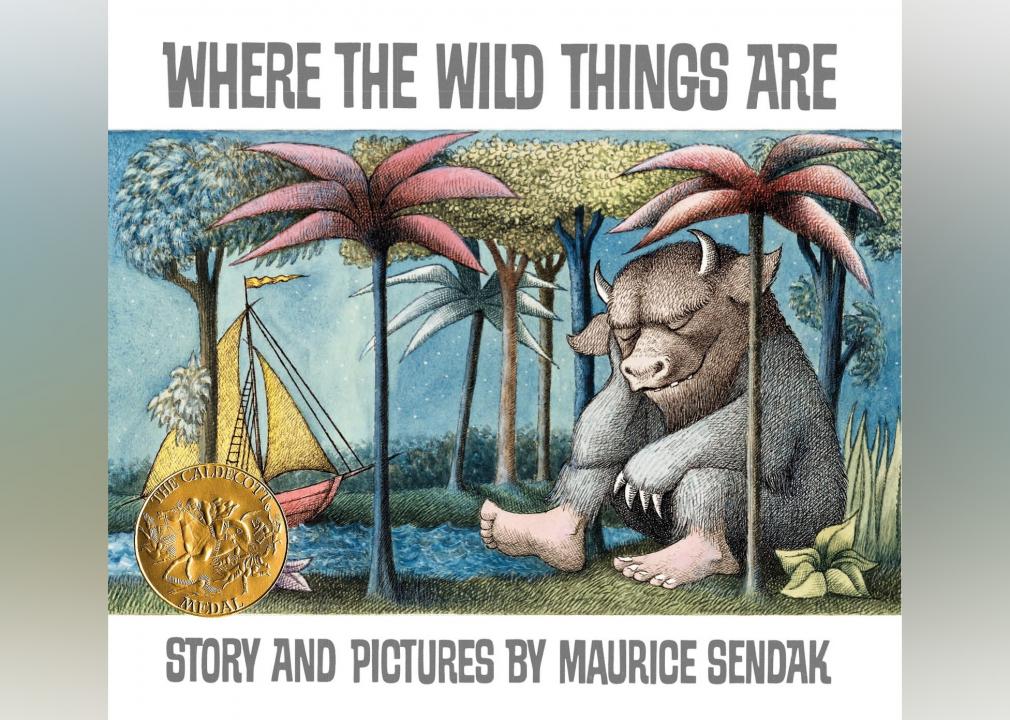 Goodreads
1963: Where the Wild Things Are by Maurice Sendak
In just 338 words, Maurice Sendak tells the story of a boy named Max who is sent to bed after causing mischief, only to find his bedroom transformed into a jungle, in "Where the Wild Things Are." Max eventually becomes the king of the creatures who live in the jungle before returning to his real-life bedroom. The book was considered controversial when it was published in 1963 for both its supernatural themes and the punishment of sending Max to bed without supper, reports The Week.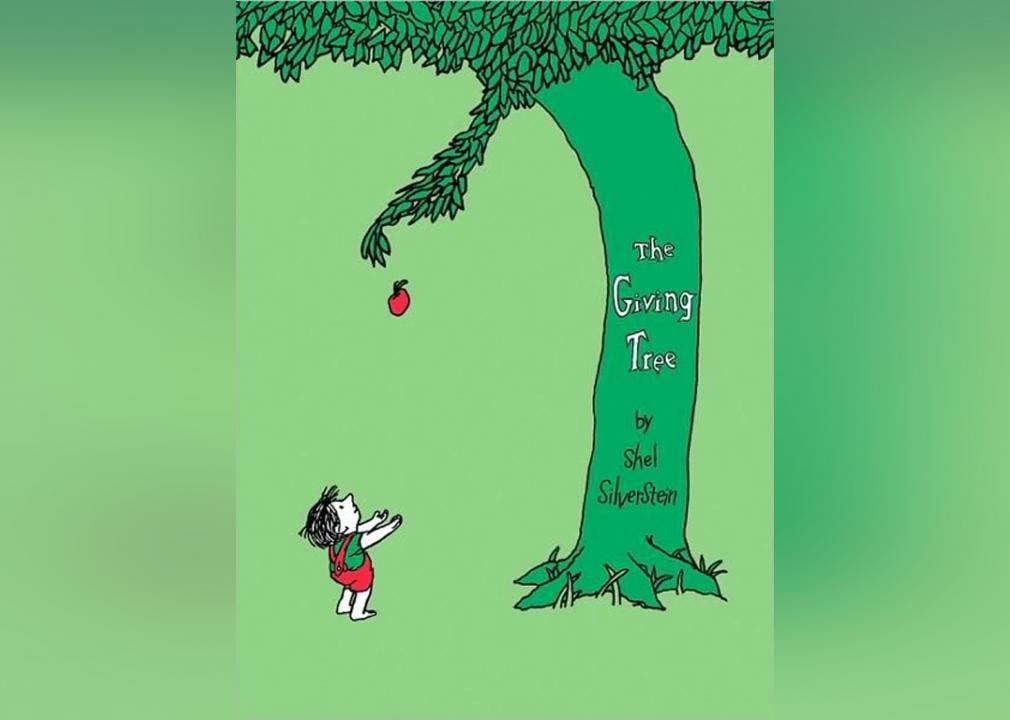 Goodreads
1964: The Giving Tree by Shel Silverstein
Dubbed by Elizabeth Bird of the School Library Journal as "one of the most divisive books in children's literature," "The Giving Tree" explores the relationship between an apple tree and a boy as he grows up. The story has a variety of interpretations, with some believing that it represents the relationship between nature and humanity, and others who think of the story as a symbol for parent-child relationships.
You may also like: How Pride is celebrated around the globe in 25 photos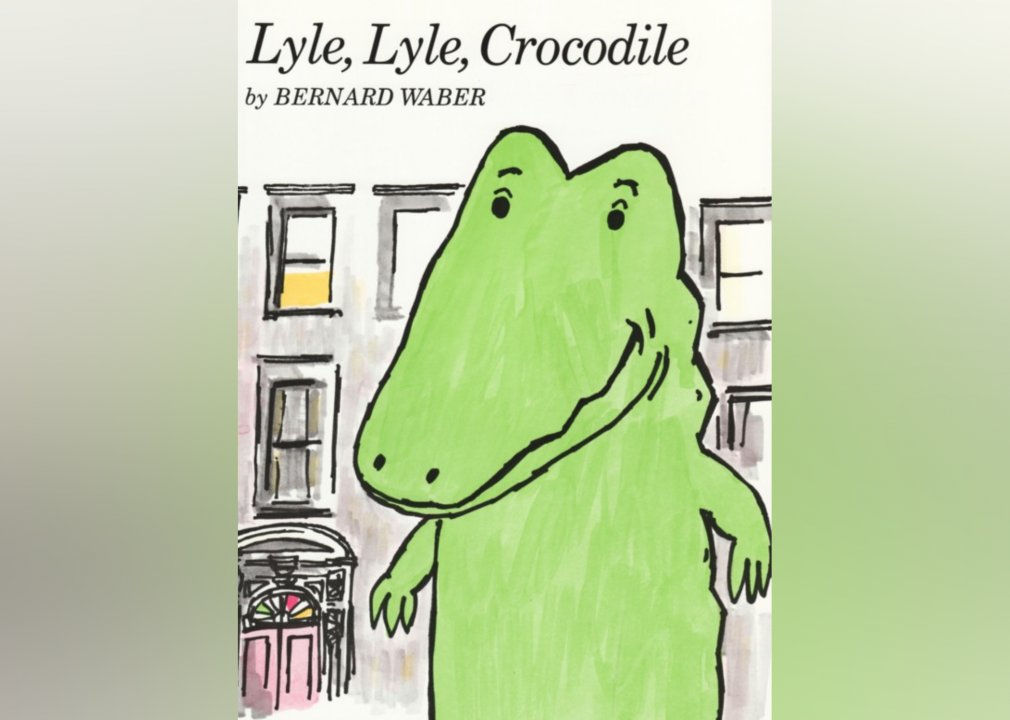 Goodreads
1965: Lyle Lyle Crocodile by Bernard Waber
A sequel to "The House on East 88th Street," "Lyle Lyle Crocodile" follows what happens when a grumpy man throws Lyle into a zoo. When the crocodile is released, he discovers that man's house is on fire. Lyle saves the man and becomes a hero.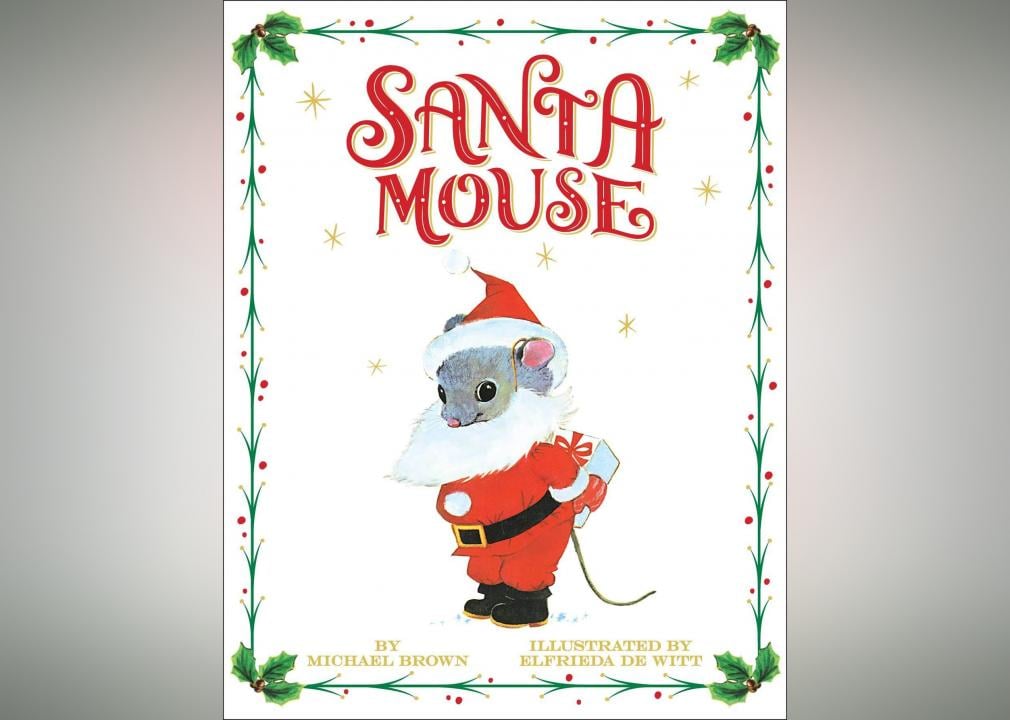 Goodreads
1966: Santa Mouse by Michael Brown
In this joyful Christmas classic, a generous little mouse learns about the spirit of giving as he takes on the role of Santa's littlest helper. The book was illustrated by Elfrieda De Witt, who was known for her greeting card art.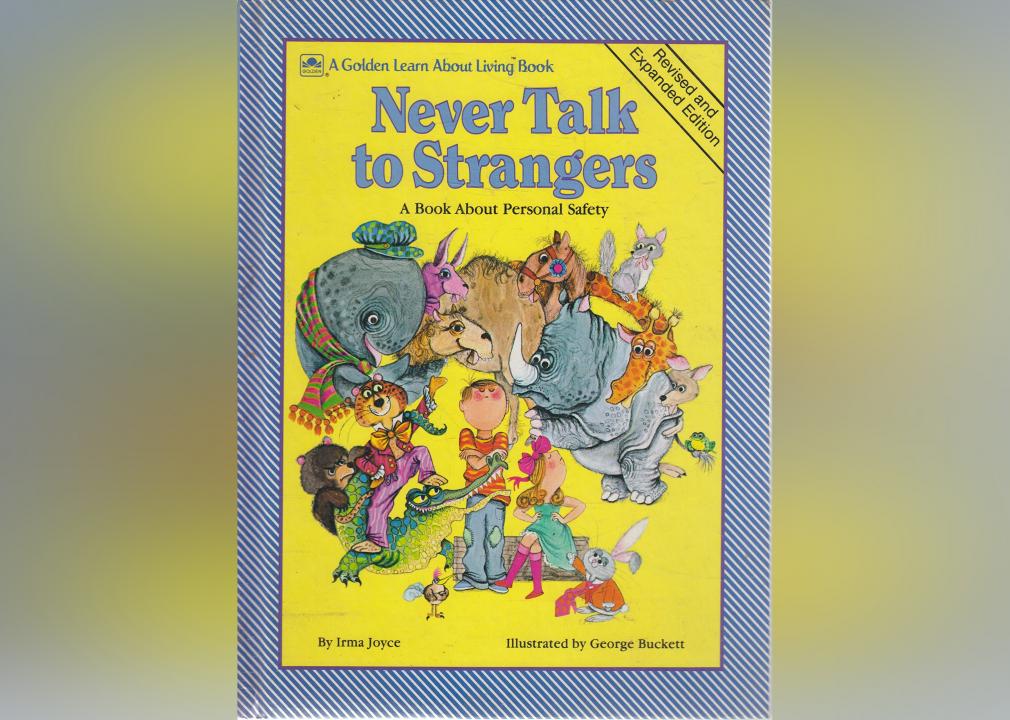 Goodreads
1967: Never Talk to Strangers by Irma Joyce
This lesson-oriented story teaches youngsters about the importance of staying safe around strangers. "Never Talk to Strangers" is known as much for its psychedelic illustrations and witty rhymes as it is for its timeless message.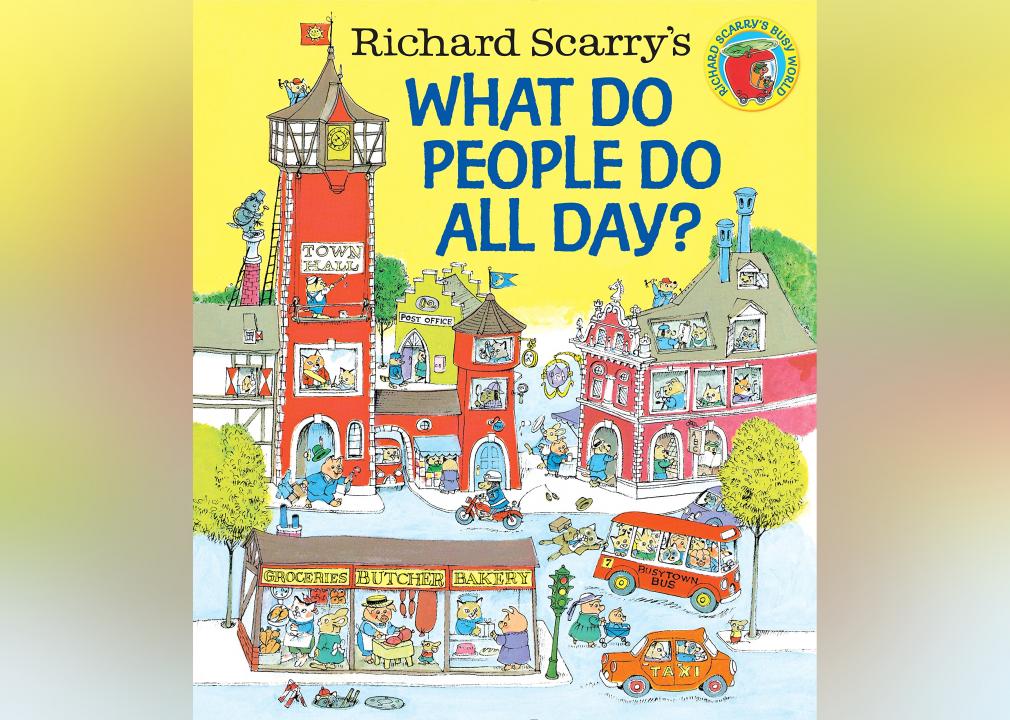 Goodreads
1968: What Do People Do All Day? by Richard Scarry
Children learn all about what grown-ups do all day, from building houses to growing food, in this beloved book by Richard Scarry. The story takes place in a place called Busytown, filled with fun animals who work in just about every possible field.
Goodreads
1969: The Very Hungry Caterpillar by Eric Carle
"The Very Hungry Caterpillar" follows a tiny caterpillar who eats through a series of vibrantly-colored foods, wraps himself in a cocoon, and eventually transforms into a beautiful butterfly. The book's striking visual style and timeless theme has made it an enduring classic, with nearly 50 million copies sold as of 2019, reports Ashley Fetters of The Atlantic.
You may also like: Iconic products released the year you were born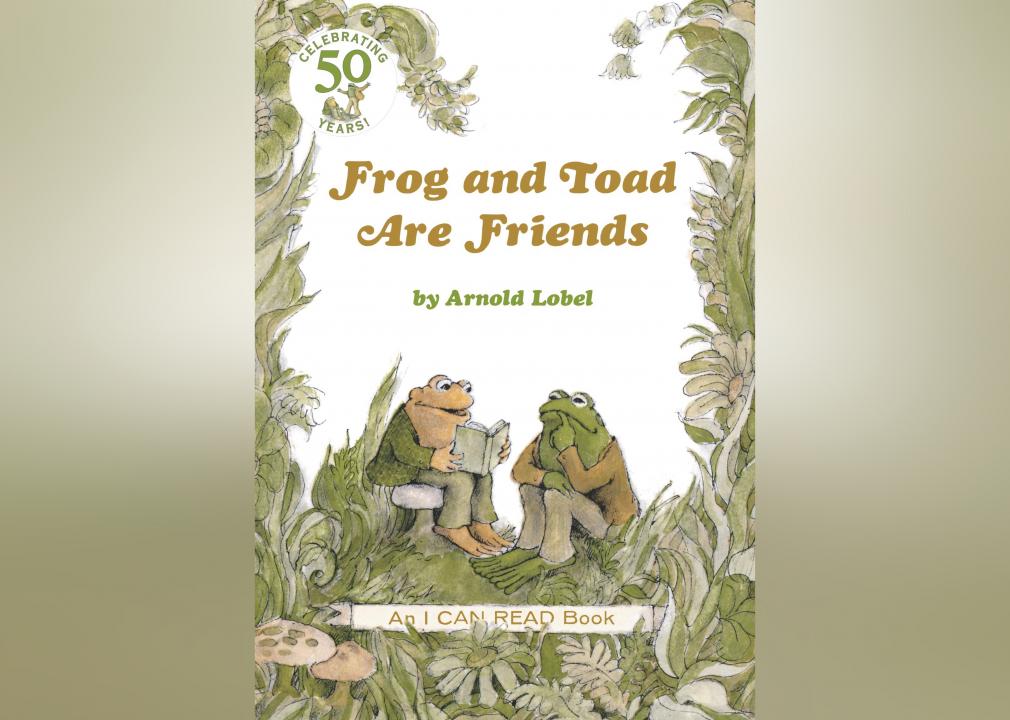 Goodreads
1970: Frog and Toad Are Friends by Arnold Lobel
The first in the "Frog and Toad" series, this 1970 children's picture book explores what happens when Frog tries to get Toad to wake up from a long sleep to enjoy the start of spring. The title was named a Caldecott Honor Book.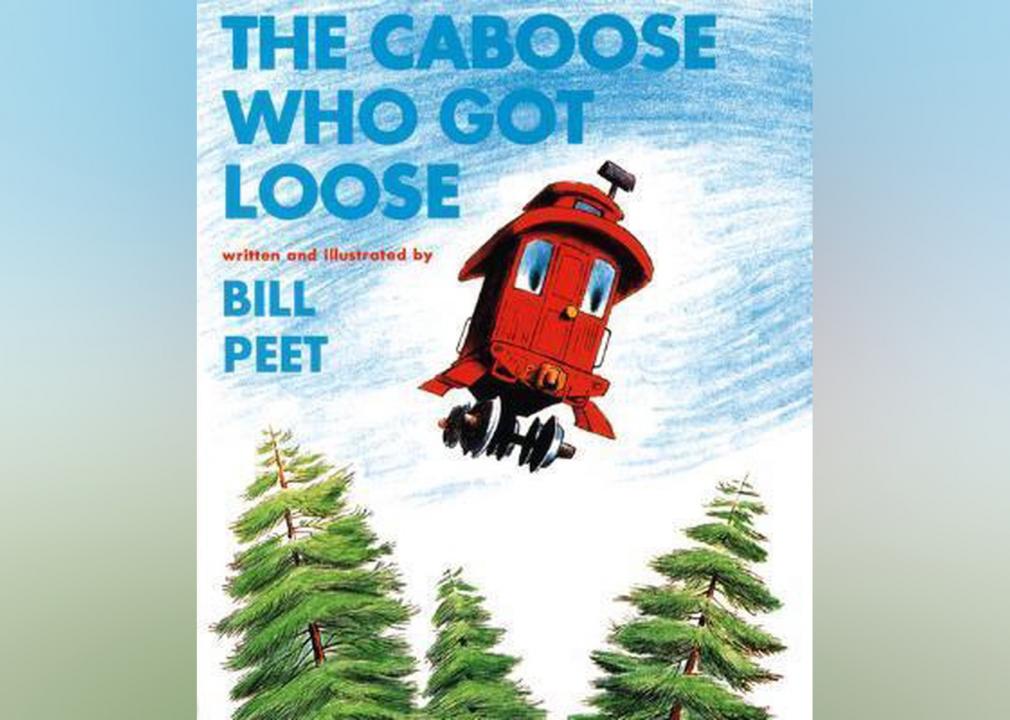 Goodreads
1971: The Caboose Who Got Loose by Bill Peet
In this children's book, Katy Caboose is tired of always following the engine at the back of a train. One day, she is loosened from the train and flies off the track, ultimately getting wedged between a pair of trees where she finally can spend her days in a beautiful place.
Goodreads
1972: Alexander and the Terrible, Horrible, No Good, Very Bad Day by Judith Viorst
In this award-winning book, the namesake protagonist takes the reader through a day in which everything goes wrong, from gum getting stuck in his hair to finding no prize in his cereal box. Disney released a film adaptation of this children's book, starring Steve Carell and Jennifer Garner, in 2014.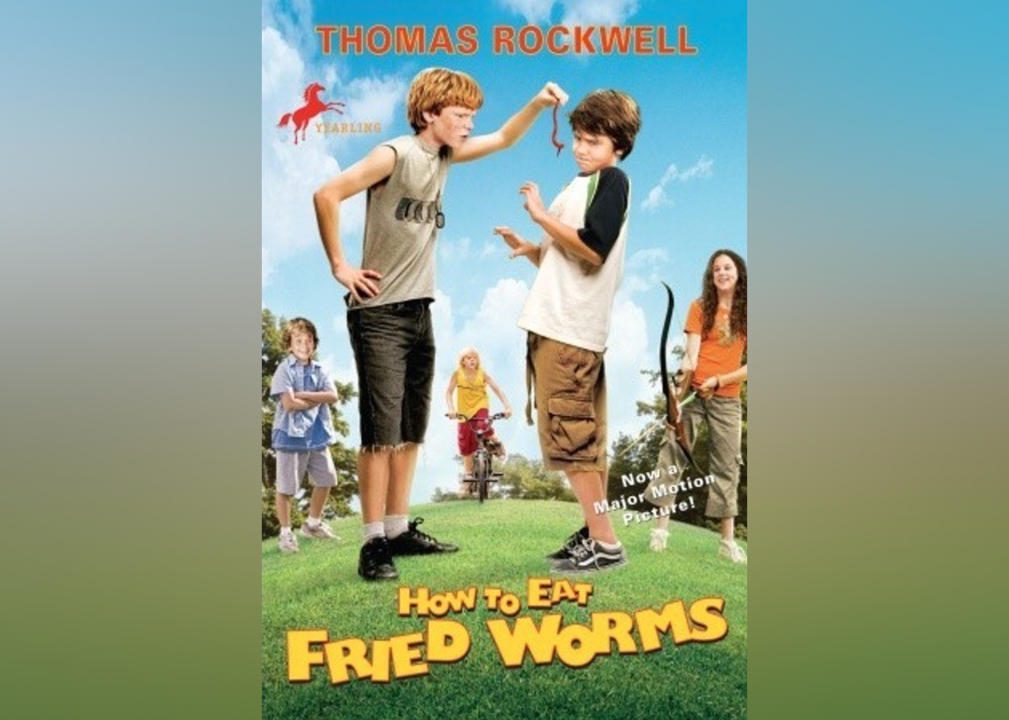 Goodreads
1973: How to Eat Fried Worms by Thomas Rockwell
One student bets another that he can't eat a worm every day for 15 days in "How to Eat Fried Worms." The book details the many different ways the student prepares the worms, like covering them in ketchup, on his quest to win the bet.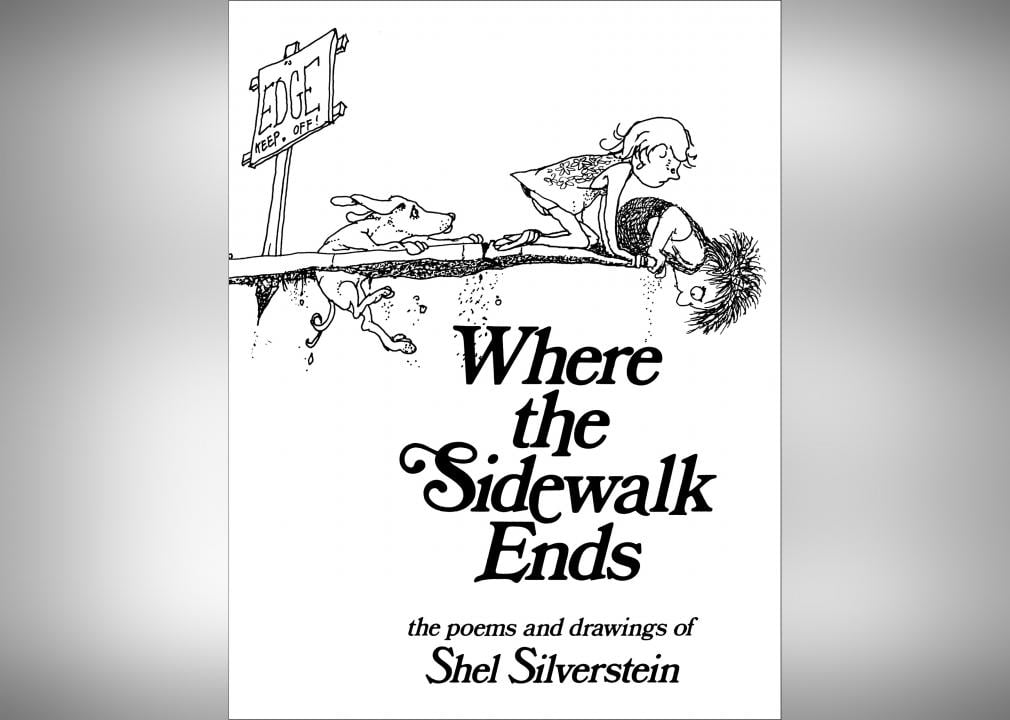 Goodreads
1974: Where the Sidewalk Ends by Shel Silverstein
"Where the Sidewalk Ends" is a collection of illustrated poetry that tackles many of the biggest concerns among children. Some schools banned the book after it was interpreted as promoting drug use and telling lies, writes Marissa Laliberte of Reader's Digest.
You may also like: U.S. Air Force by the numbers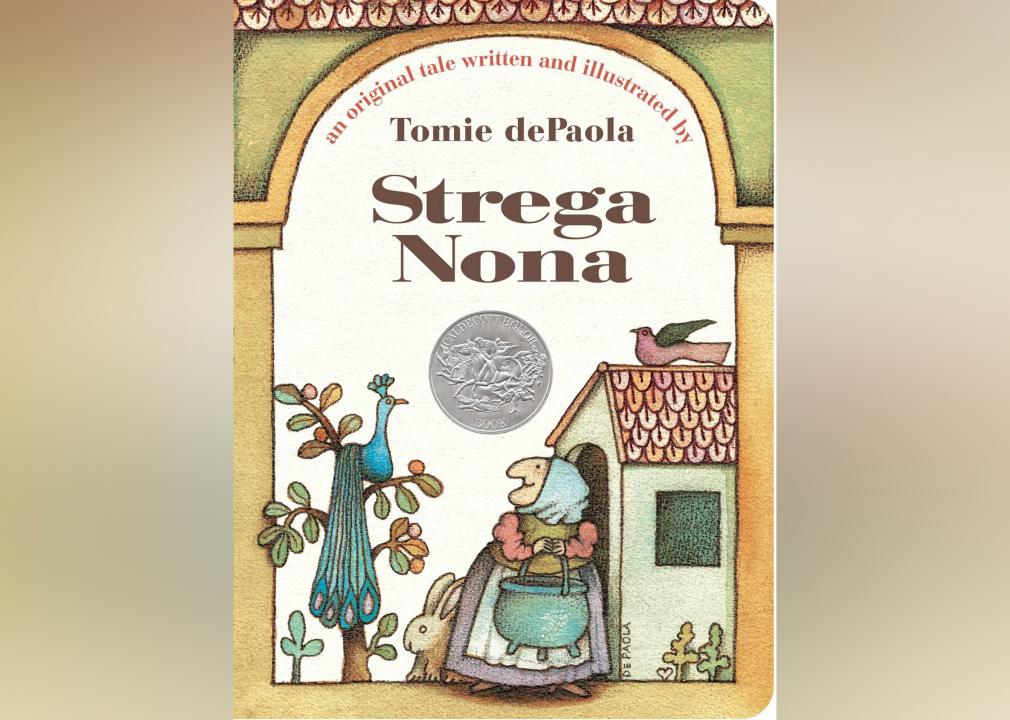 Goodreads
1975: Strega Nona by Thomie dePaola
Set in southern Italy, "Strega Nona" revolves around a magic pot that floods a town with pasta. It's among the top 100 picture books, according to the School Library Journal.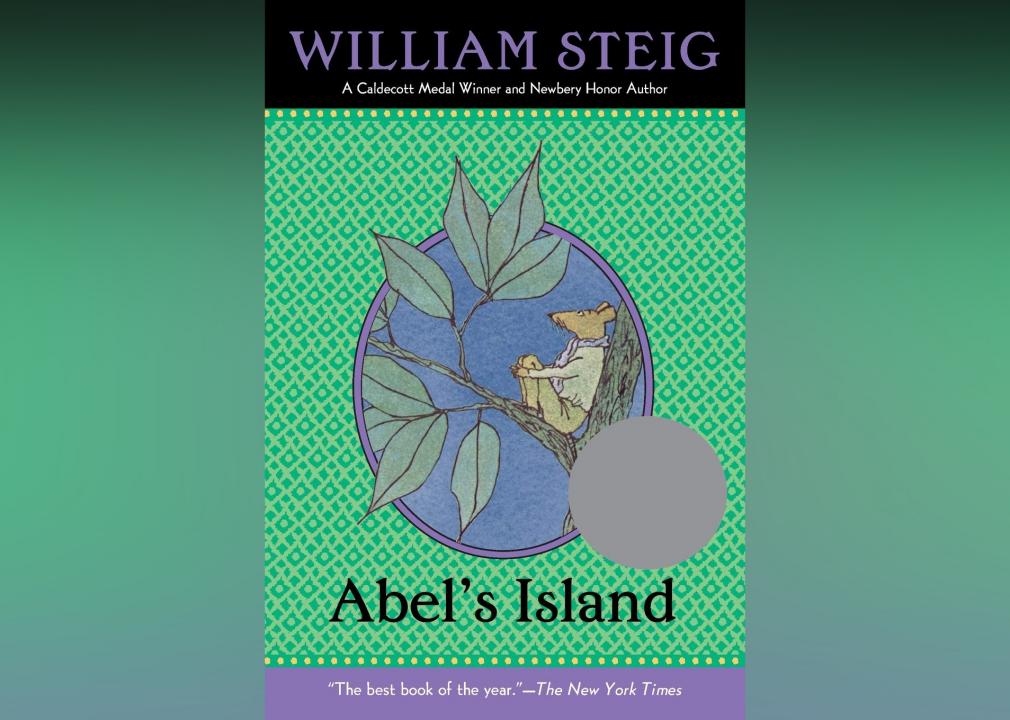 Goodreads
1976: Abel's Island by William Steig
"Abel's Island" is a story about a mouse who gets stranded on a desert island and works to find his way home. Tim Curry voiced the protagonist in a 30-minute animated film from 1988 that's based on the book.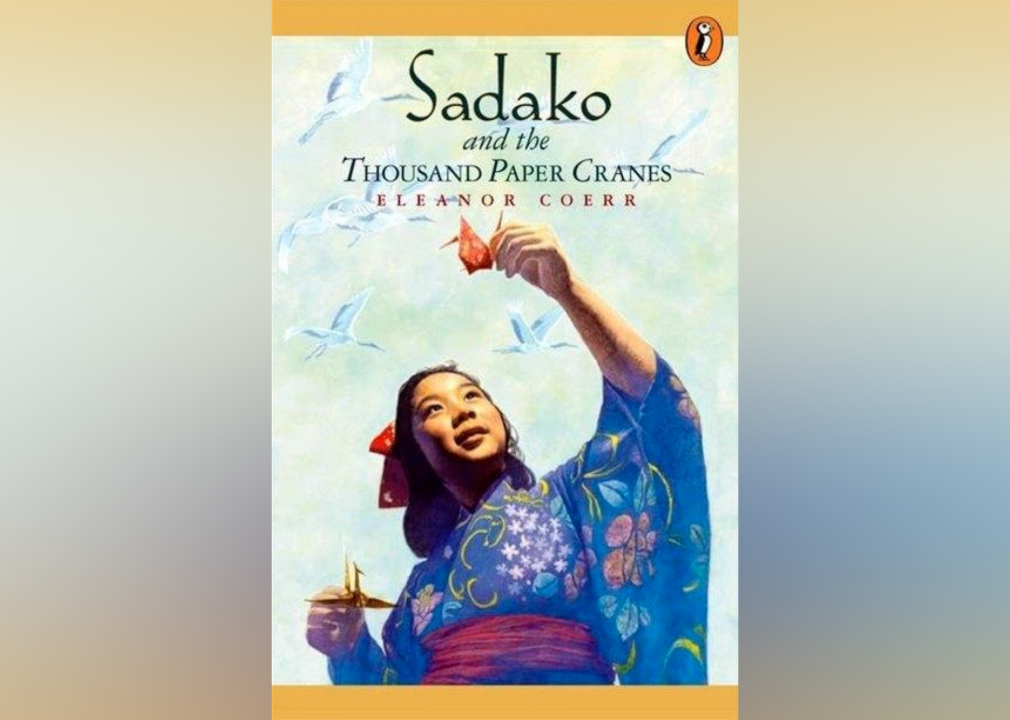 Goodreads
1977: Sadako and the Thousand Paper Cranes by Eleanor Coerr
Author Eleanor Coerr tells the true story of Sadako Sasaki, a girl with leukemia caused by the radiation from the atomic bomb dropped on Hiroshima, who's on a mission to fold 1,000 paper cranes, in this 1977 historical novel for children. The book can inspire students to fold their own origami cranes and send them to Japan in memory of Sadako, writes Kate Lyman of Rethinking Schools.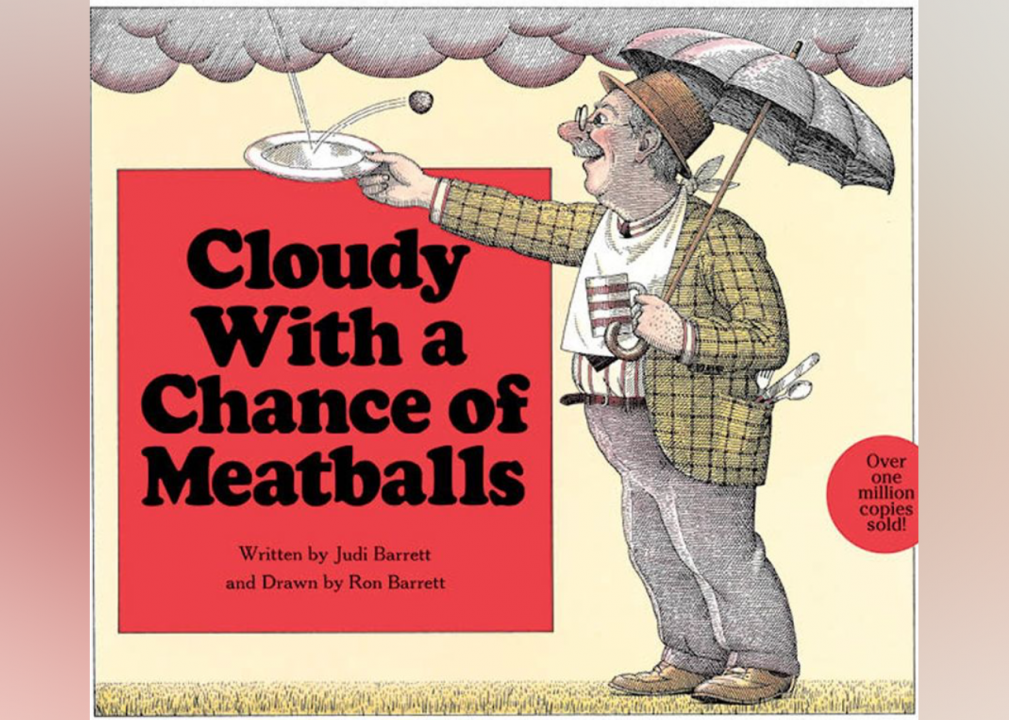 Goodreads
1978: Cloudy With a Chance of Meatballs by Judi Barrett
"Cloudy With a Chance of Meatballs" illustrates a bedtime story a grandfather tells to his grandkids about a town called Chewandswallow that experiences a series of strange and humorous weather, including a huge pancake that falls on top of a school and spaghetti tornados. Sony brought the story to the big screen with a film adaptation around three decades after the book was first published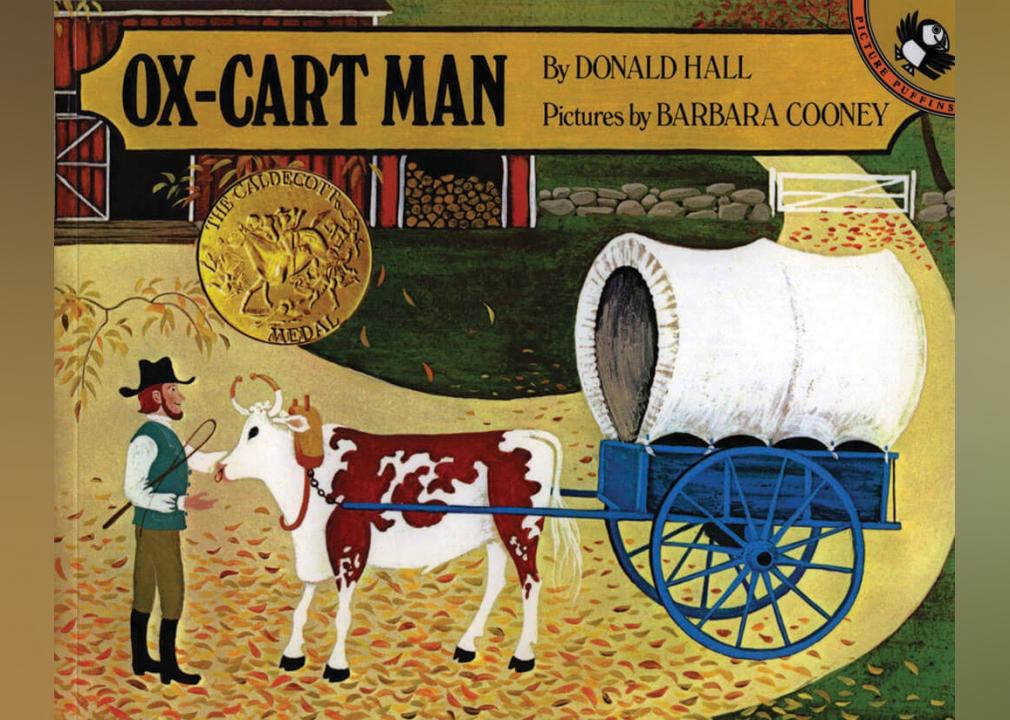 Goodreads
1979: Ox-Cart Man by Donald Hall
Readers learn about the life of a family of farmers in the early 19th century in New Hampshire in "Ox-Cart Man." The book was illustrated by the celebrated Barbara Cooney, who was eventually nominated for the Hans Christian Andersen Award for her contribution to children's literature.
You may also like: 30 foods that are poisonous to dogs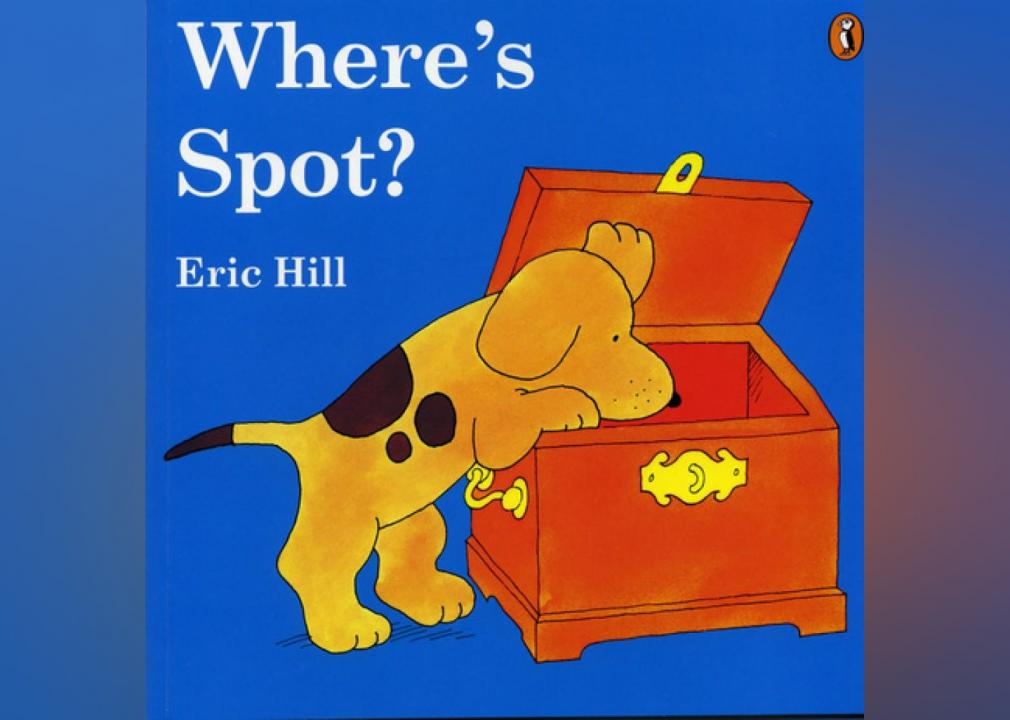 Goodreads
1980: Where's Spot? by Eric Hill
Since 1980, young readers have been flipping through the pages of this tale in search of its namesake pup Spot. The book has a "lift-the-flap" feature that makes it even more engaging for kids.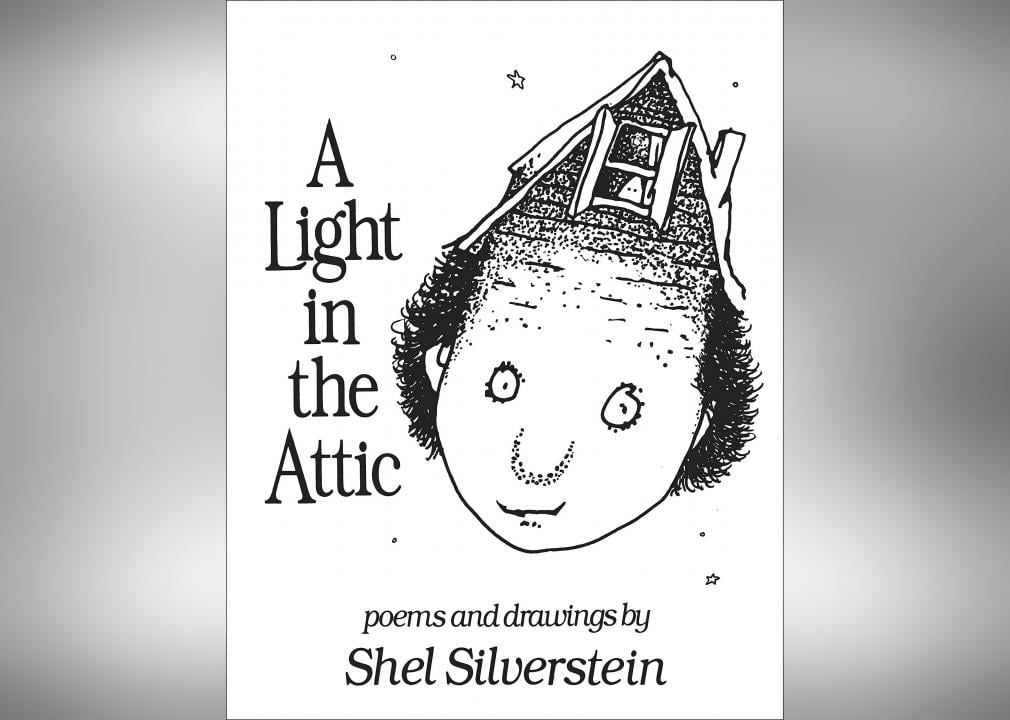 Goodreads
1981: A Light in the Attic by Shel Silverstein
A follow-up to "Where the Sidewalk Ends," "A Light in the Attic" is another collection of Shel Silverstein's poems for children. Like its predecessor, this book was also banned at some schools after some parents and teachers interpreted it as promoting violence and disrespect, write Molly Driscoll and Eoin O'Carroll of The Christian Science Monitor.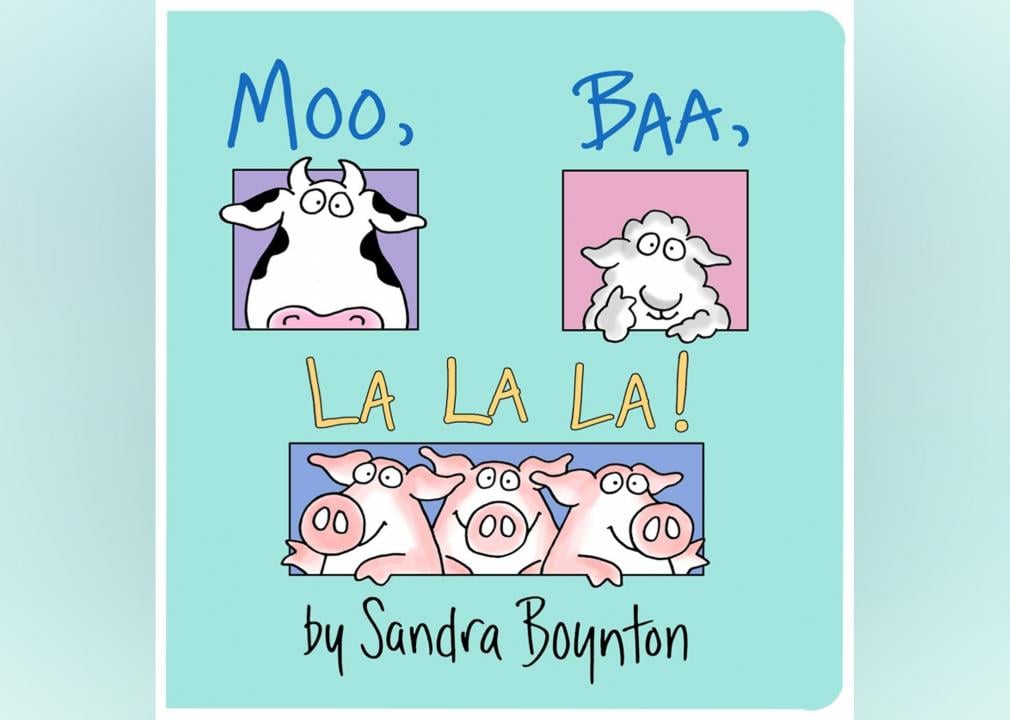 Goodreads
1982: Moo, Baa, La La La! by Sandra Boynton
Little ones can learn all the sounds various animals make when they read "Moo, Baa, La La La!" with their parents. More than 3 million copies of the silly rhyming book with humorous art were sold after the book was first published in 1982, according to Simon & Schuster.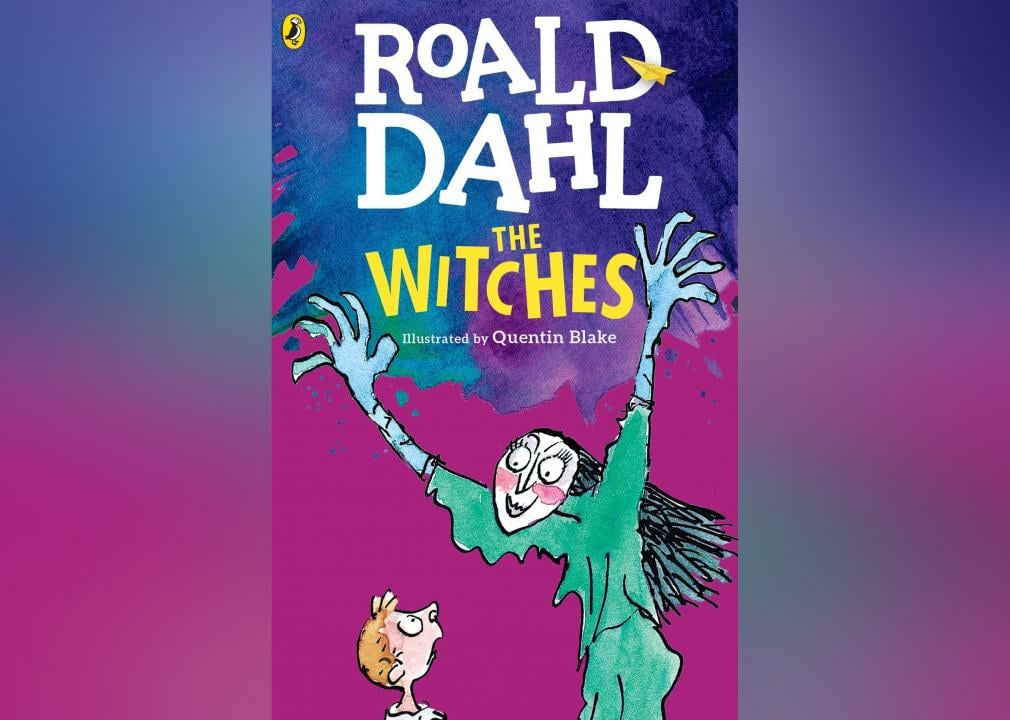 Goodreads
1983: The Witches by Roald Dahl
In this dark fantasy by Roald Dahl, a boy encounters a group of evil witches that turn him into a mouse. He then devises a plan with his grandmother to eliminate all the witches from the world.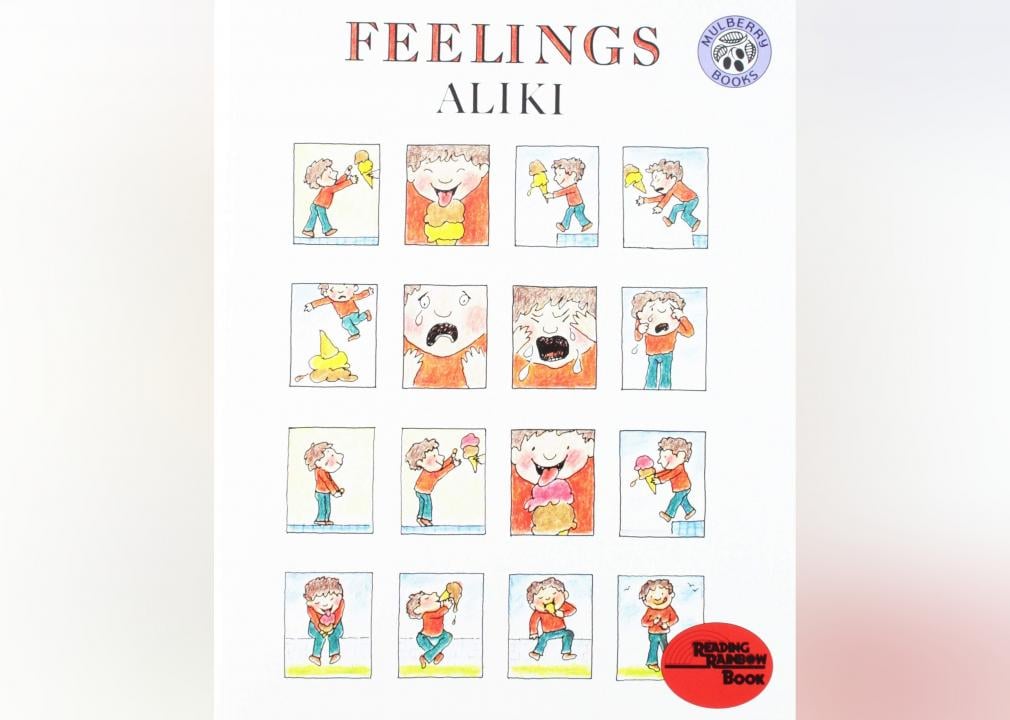 Goodreads
1984: Feelings by Aliki Brandenberg
Children learn all about their many emotions through engaging illustrations and comments from two birds on each page of "Feelings." The book was featured on a 1986 episode of "Reading Rainbow."
You may also like: 103 iconic photos that capture 103 years of world history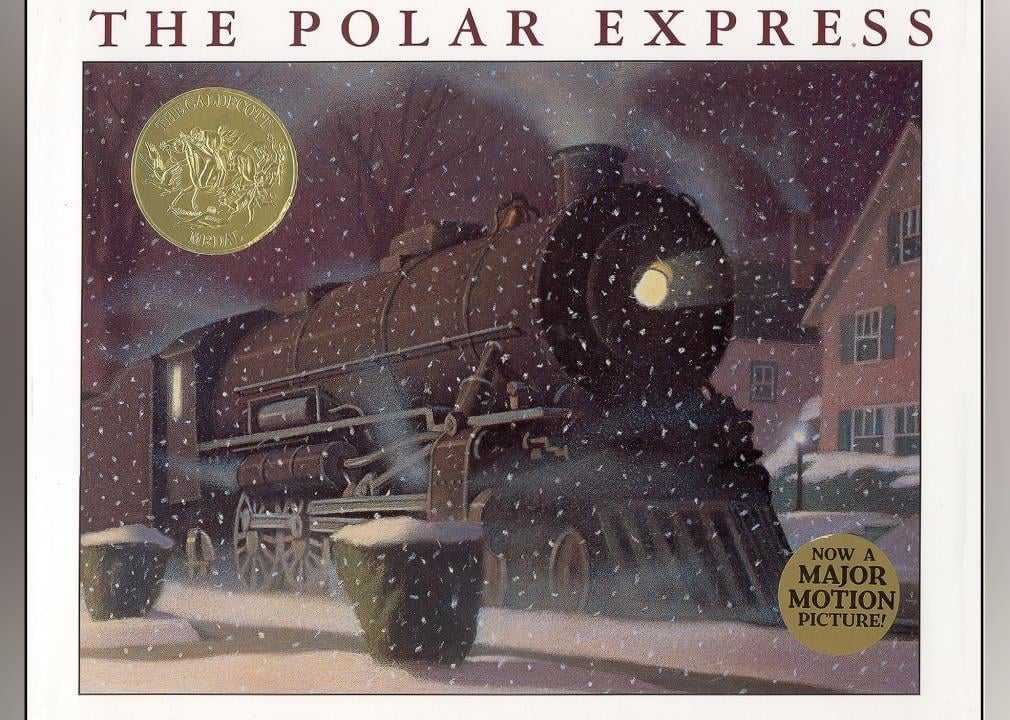 Goodreads
1985: The Polar Express by Chris Van Allsburg
Winner of the Caldecott Medal, "The Polar Express" follows a young boy who embarks on a journey to the North Pole to make a Christmas wish. The book was adapted into a computer-animated movie by the same name in 2004.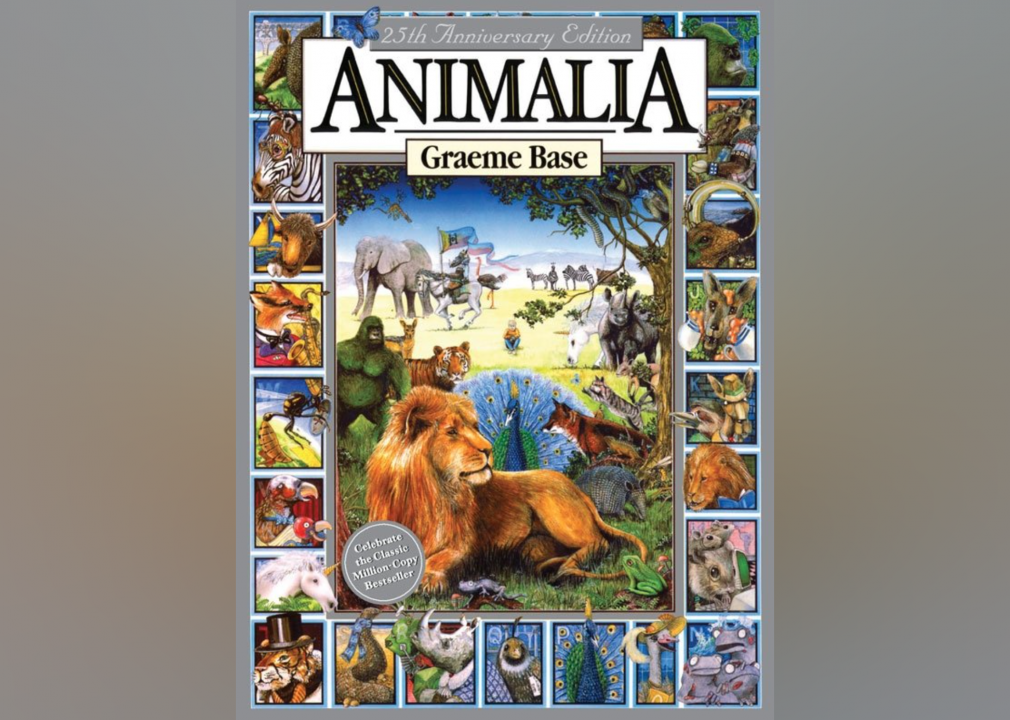 Goodreads
1986: Animalia by Graeme Base
Graeme Base illustrated an animal for each letter of the alphabet in his alliterative book, "Animalia." The book has sold millions of copies around the world and been adapted into a 300-piece jigsaw puzzle.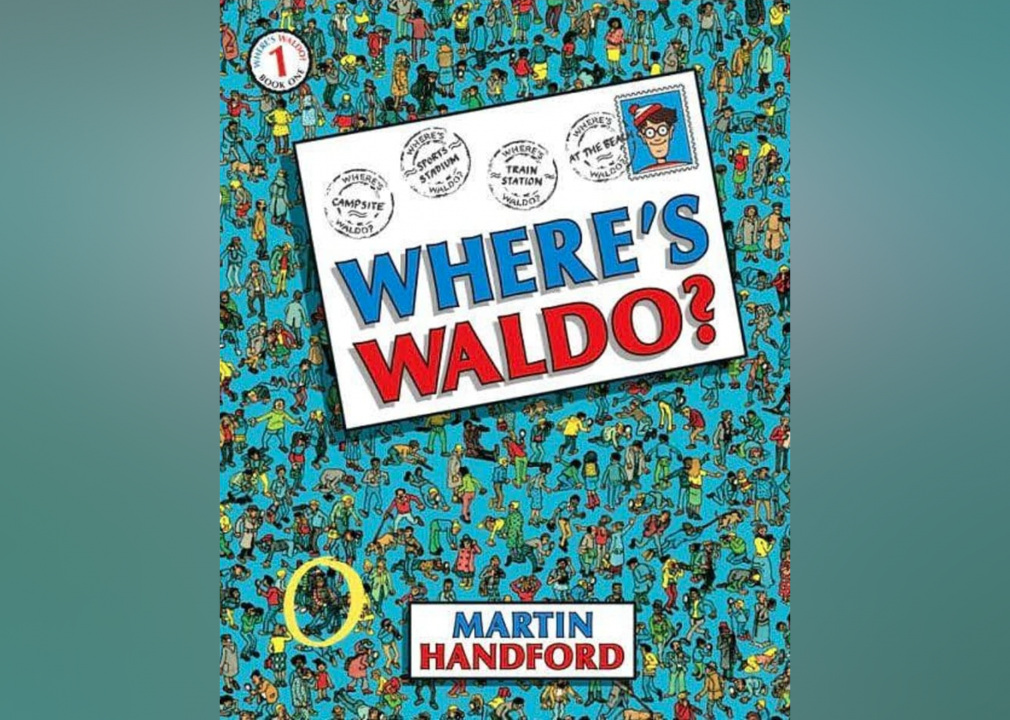 Goodreads
1987: Where's Waldo? by Martin Handford
Since 1987, kids have been trying to pick Waldo, a man wearing a striped shirt, winter hat, and glasses, out of crowded scenes in "Where's Waldo?" Illustrator Martin Handford takes about eight weeks to complete each complicated scene, reports Jay Serafino of Mental Floss.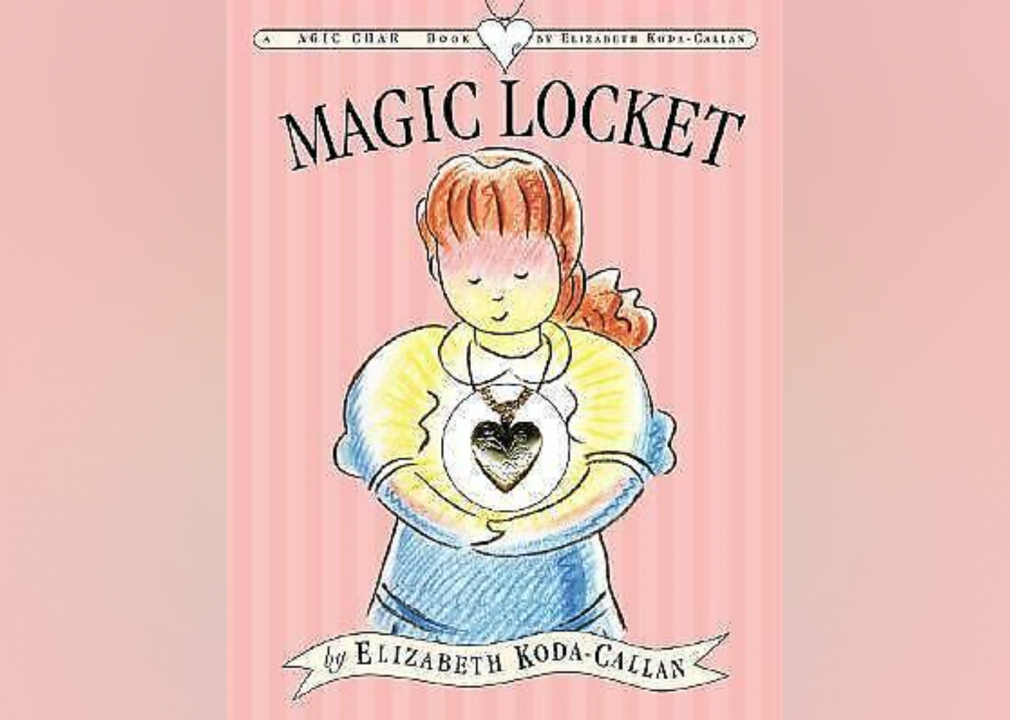 Goodreads
1988: The Magic Locket by Elizabeth Koda-Callan
This charming story teaches young readers that "good things happen when you believe in yourself." It sets itself apart from other children's books by including a locket on a chain with every copy.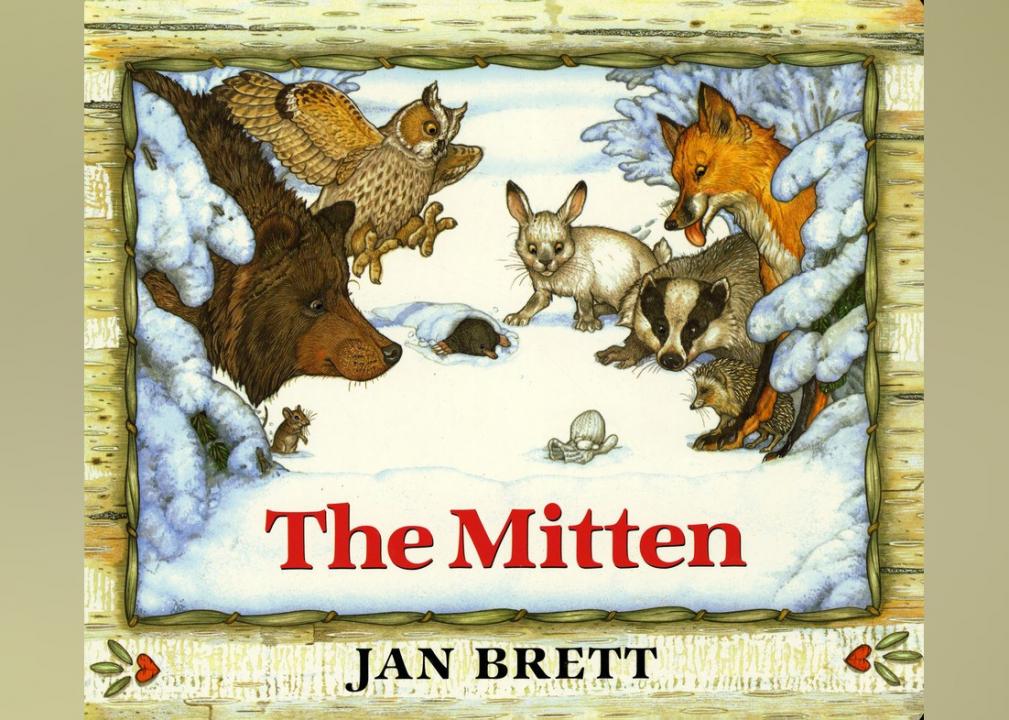 Goodreads
1989: The Mitten by Jan Brett
Jan Brett brings to life a Ukrainian folktale in "The Mitten," about a series of animals who crawl inside a lost mitten in the forest. The acclaimed children's book boasts striking illustrations that brim with visual charms.
You may also like: Most popular baby names for millennials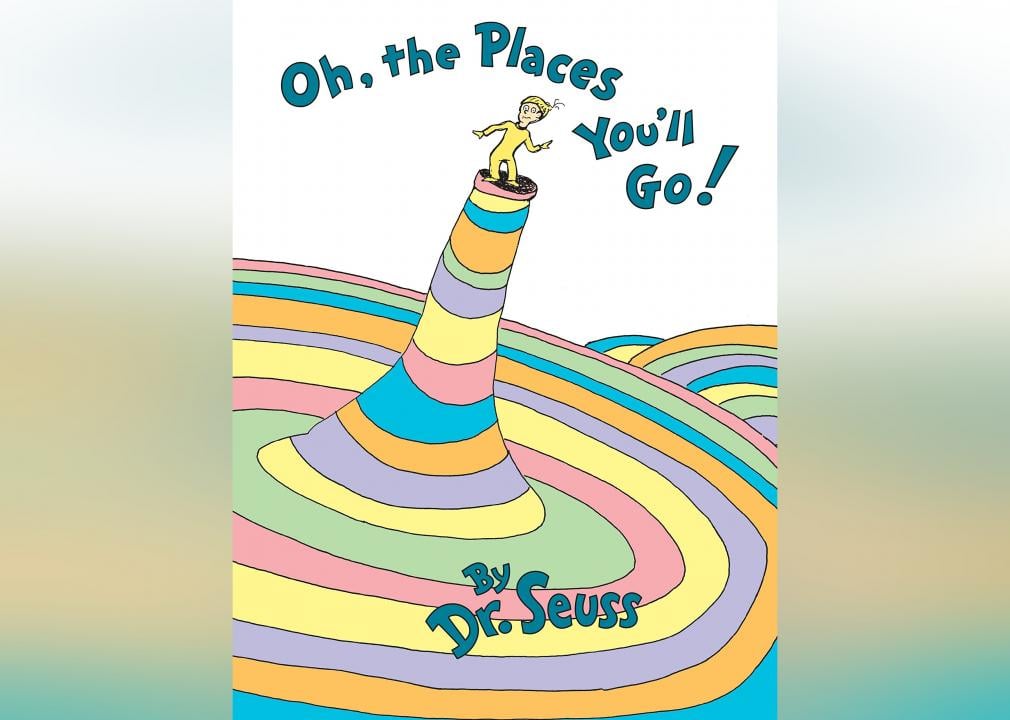 Goodreads
1990: Oh, the Places You'll Go! by Dr. Seuss
The last Dr. Seuss book published in the author's lifetime, "Oh, the Places You'll Go!" is a lighthearted tale about seizing new opportunities and exploring the world. While it's rated for readers from preschool to third grade, the book has become a popular graduation gift for people of all ages.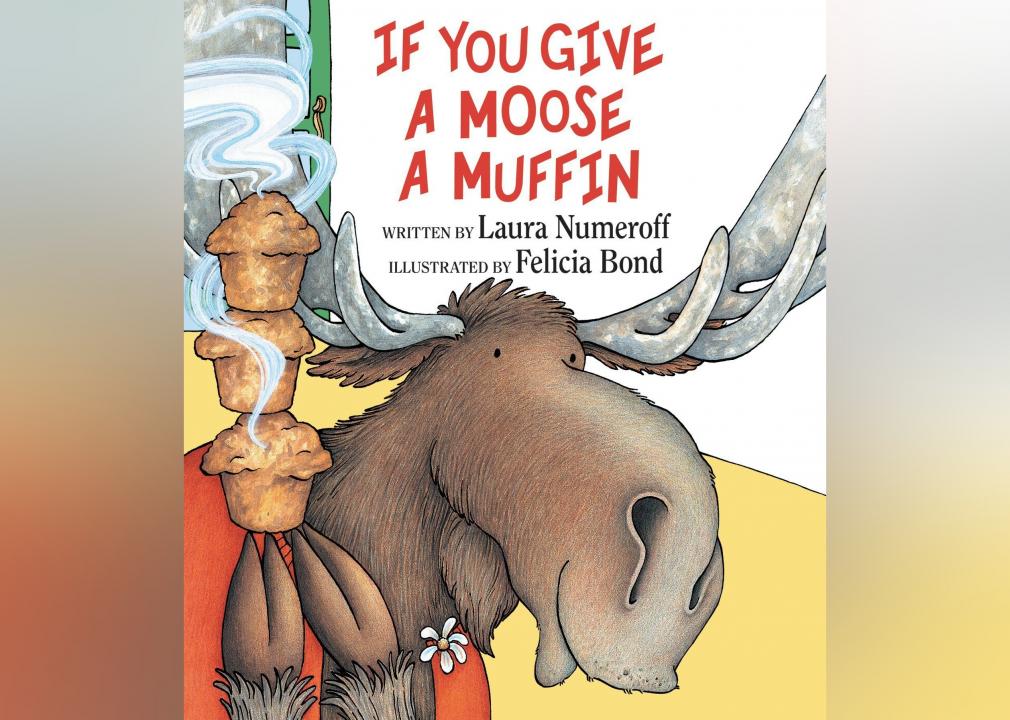 Goodreads
1991: If You Give a Moose a Muffin by Laura Numeroff
A sequel to 1985's "If You Give a Mouse a Cookie," this story shows the chaos that can ensue if you start to feed a hungry moose that comes to visit. Its rhythmic text appeals to preschoolers, who giggle their way through this story when read aloud.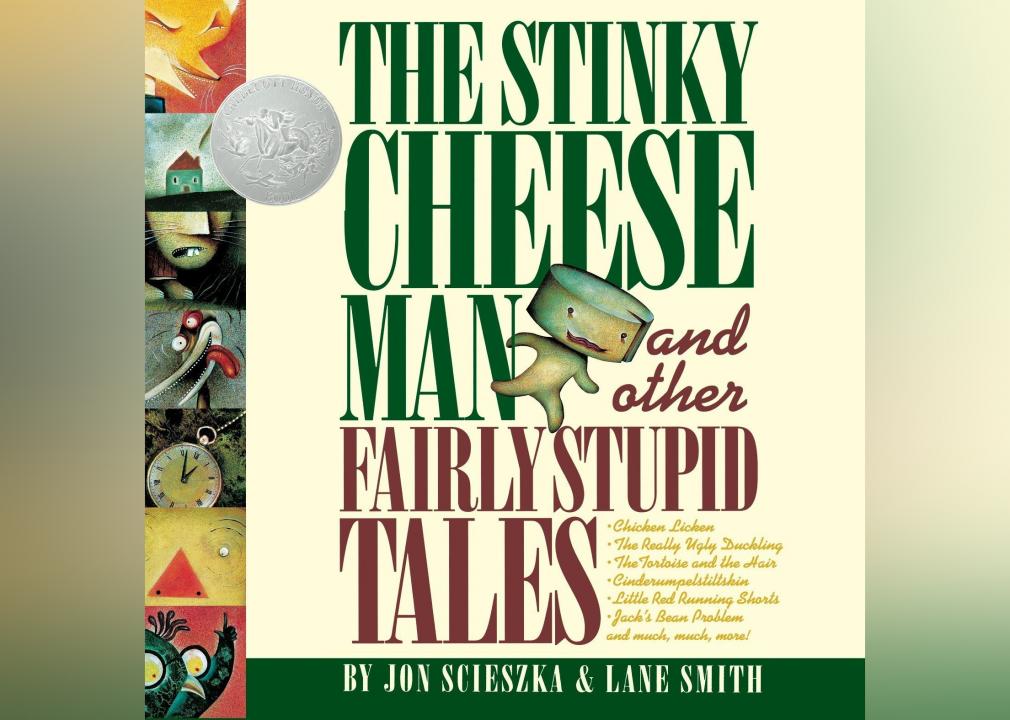 Goodreads
1992: The Stinky Cheese Man and Other Fairly Stupid Tales by Jon Scieszka
This postmodern children's book contains a collection of parodies of classic tales, like "The Ugly Duckling" and "Little Red Riding Hood." The book has quirks and jokes spread throughout its 56 pages, including the copyright information and dedication, giving young readers a reason to pay extra close attention.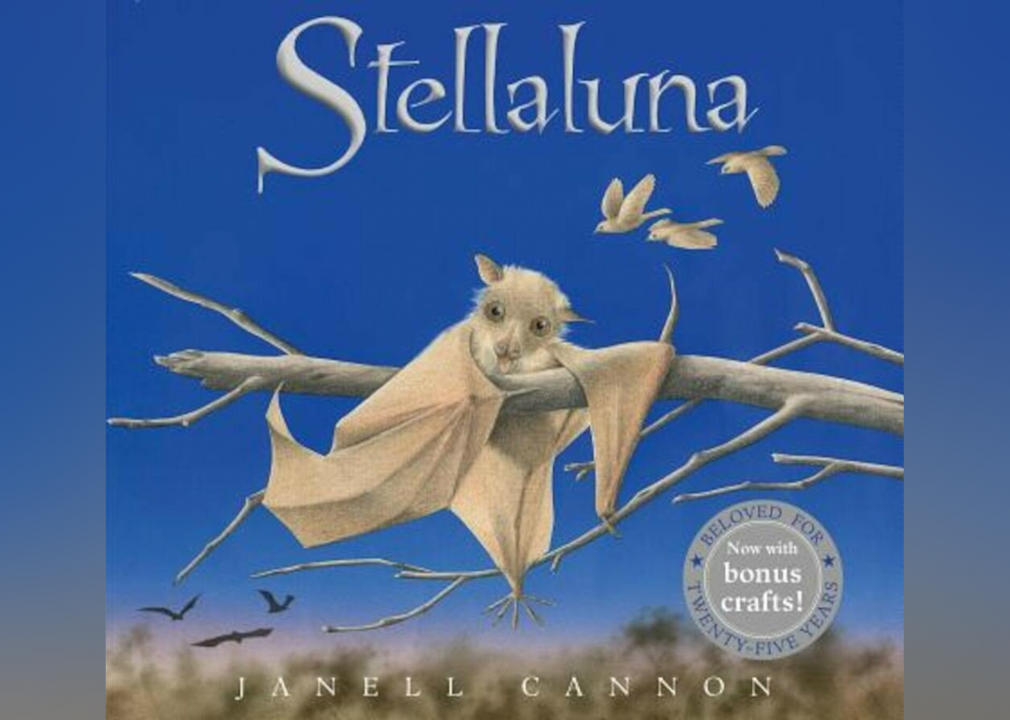 Goodreads
1993: Stellaluna by Janell Cannon
In "Stellaluna," author and illustrator Janell Cannon explores the theme of finding common ground amid differences, through a young fruit bat who is temporarily adopted by birds. More than 2 million copies of "Stellaluna" have been sold in North America, and it's also been republished in 30 languages, writes Sally Lodge of Publishers Weekly.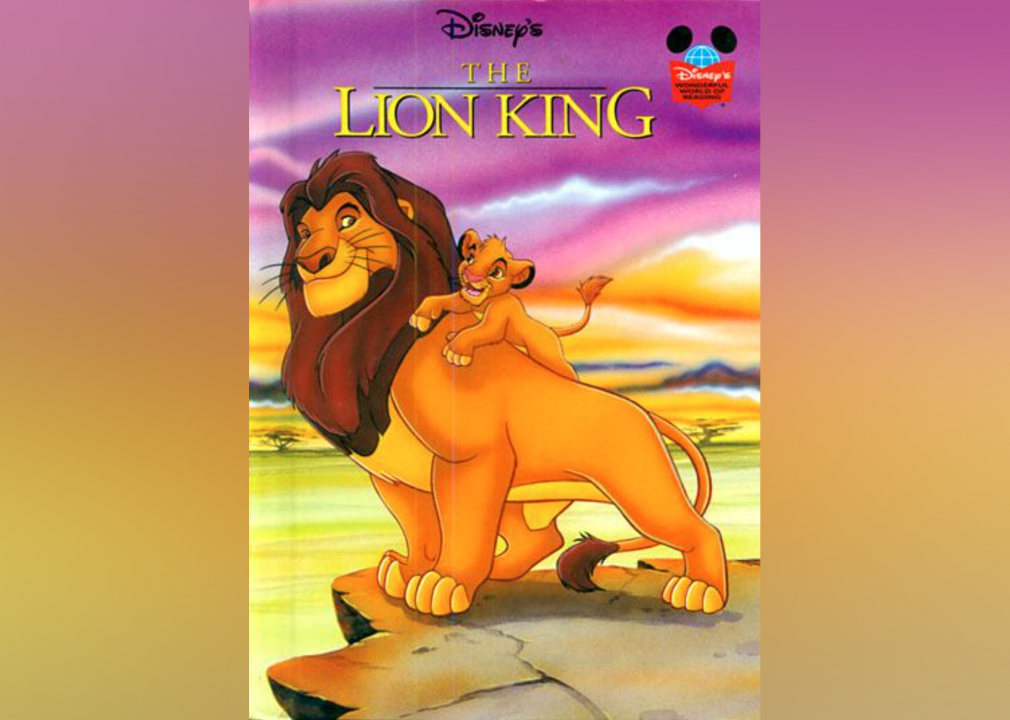 Goodreads
1994: Disney's The Lion King by Justine Korman
Author Justin Korman adapted the popular Disney movie "The Lion King" into a hardcover children's book featuring scenes from the film in 1994. Part of the Little Golden Book collection, the story is one of the bestselling children's books of all time, according to Debbie Hochman Turvey of Publishers Weekly.
You may also like: Most popular baby names in America
Goodreads
1995: Fuzzy Yellow Ducklings by Matthew Van Fleet
Colorful textures and shapes turn into creatures in the peek-a-boo book "Fuzzy Yellow Ducklings" by Matthew Van Fleet. The toddler's book is packed with personality and fun surprises.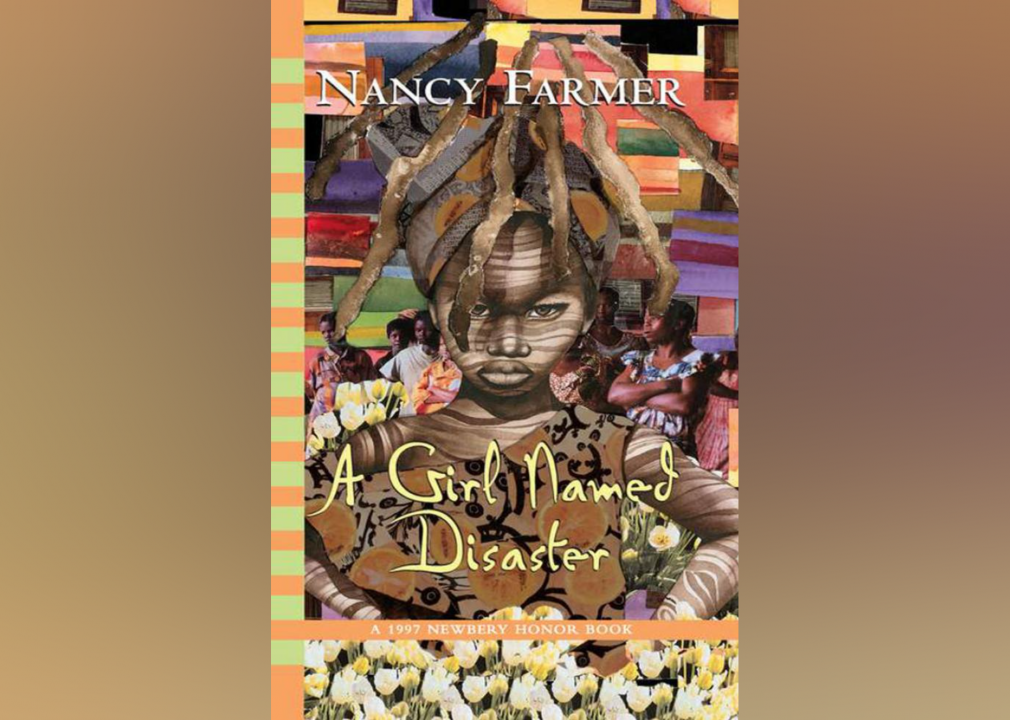 Goodreads
1996: A Girl Named Disaster by Nancy Farmer
Exploring the theme of survival in hostile environments, "A Girl Named Disaster" follows an 11-year-old girl in Mozambique who flees from her traditional village to Zimbabwe. Along the way, she overcomes hunger, encounters with aggressive animals, and loneliness.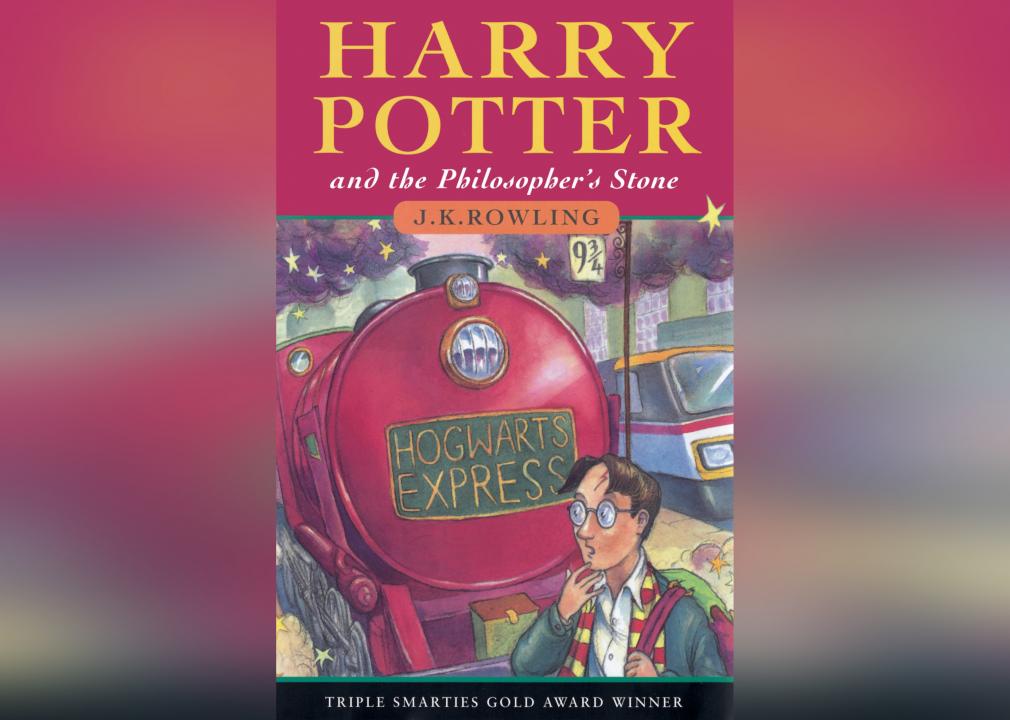 Goodreads
1997: Harry Potter and the Philosopher's Stone by J. K. Rowling
J. K. Rowling's debut novel and the first in the Harry Potter series follows a young wizard as he learns about his magic skills and enrolls at the Hogwarts School of Witchcraft and Wizardry. It was republished in the United States a year later as "Harry Potter and the Sorcerer's Stone," and has since been translated into more than 70 languages.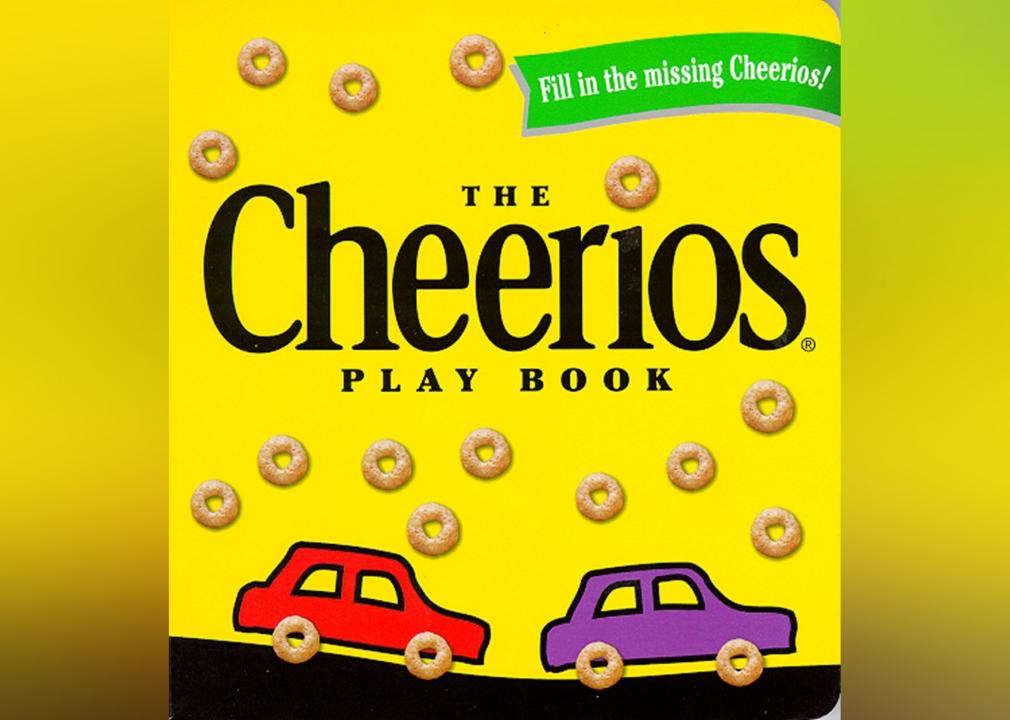 Goodreads
1998: The Cheerios Play Book by Lee Wade
This book not only gives toddlers permission to play with their food—it requires that they place Cheerios in scenes throughout the story to complete the pages. Children delight in using the cereal to create spots on leopards, help monkeys juggle, and give owls eyes.
Goodreads
1999: Happy to Be Nappy by Bell Hooks
African American feminist Bell Hooks teaches Black children to be proud of their background in "Happy to Be Nappy." The book earned a nomination for the Image Award from the National Association for the Advancement of Colored People.
You may also like: 1 million species are facing annihilation—inside Earth's sixth mass extinction event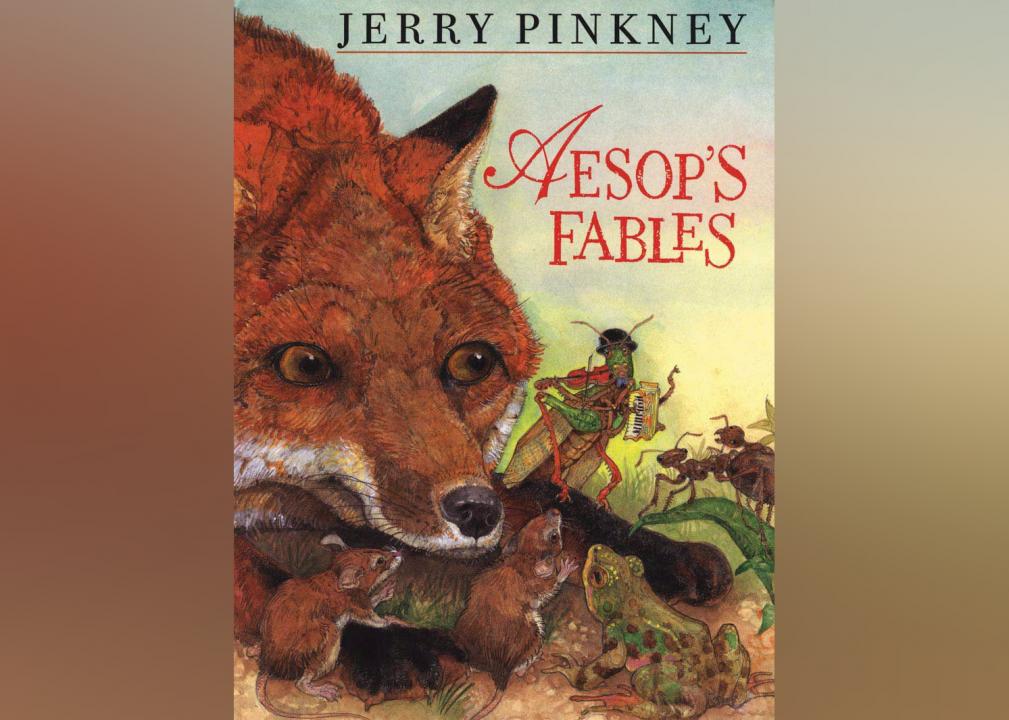 Goodreads
2000: Aesop's Fables by Jerry Pinkney
Jerry Pinkney updates a collection of 61 classic fables for the 21st century in "Aesop's Fables." The large-format book features stunning illustrations created with watercolor and colored pencils.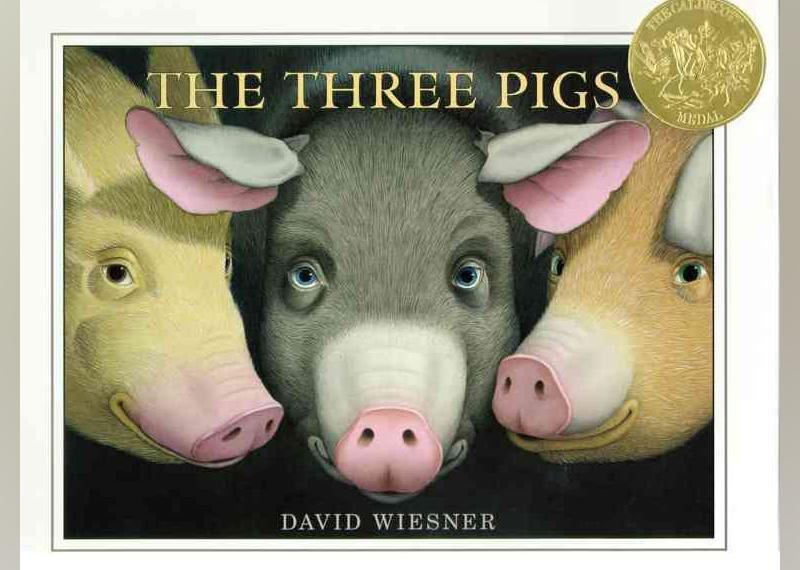 Goodreads
2001: The Three Pigs by David Wiesner
Based on the "Three Little Pigs," this picture book puts a new twist on the classic tale when the pigs head off on their own imaginative adventures. The book features a myriad of illustration styles from David Wiesner.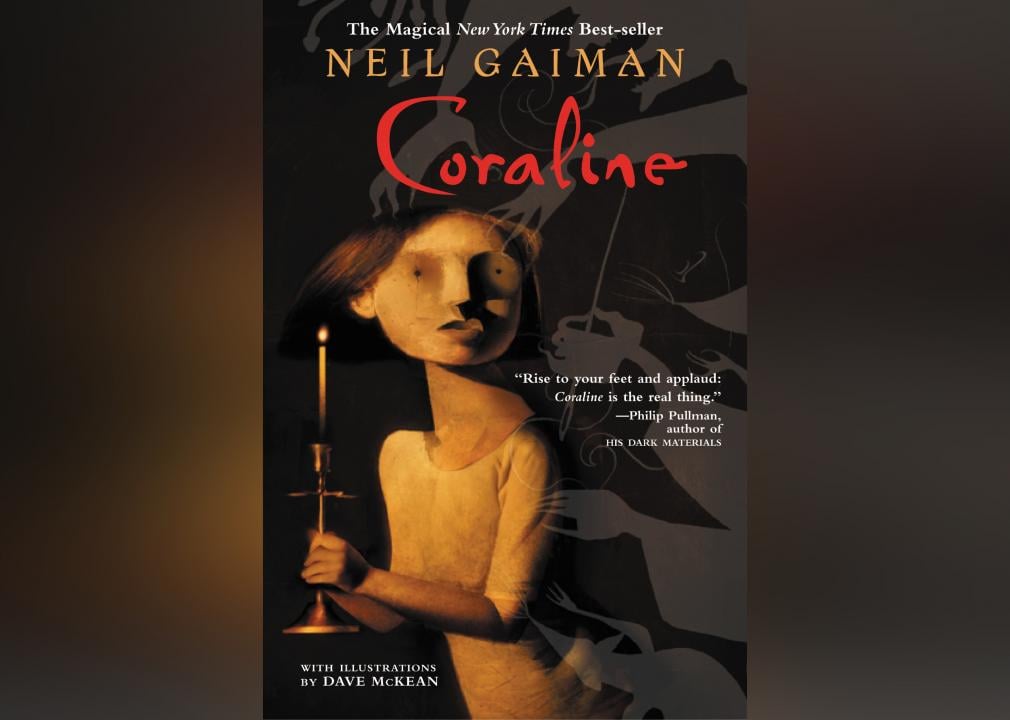 Goodreads
2002: Coraline by Neil Gaiman
This bestselling children's novella from acclaimed author Neil Gaiman tells the story of a girl named Coraline who enters a home familiar, yet better than, her own. The family who lives there tries to trap her, and Coraline is forced to fight her way back to her real home.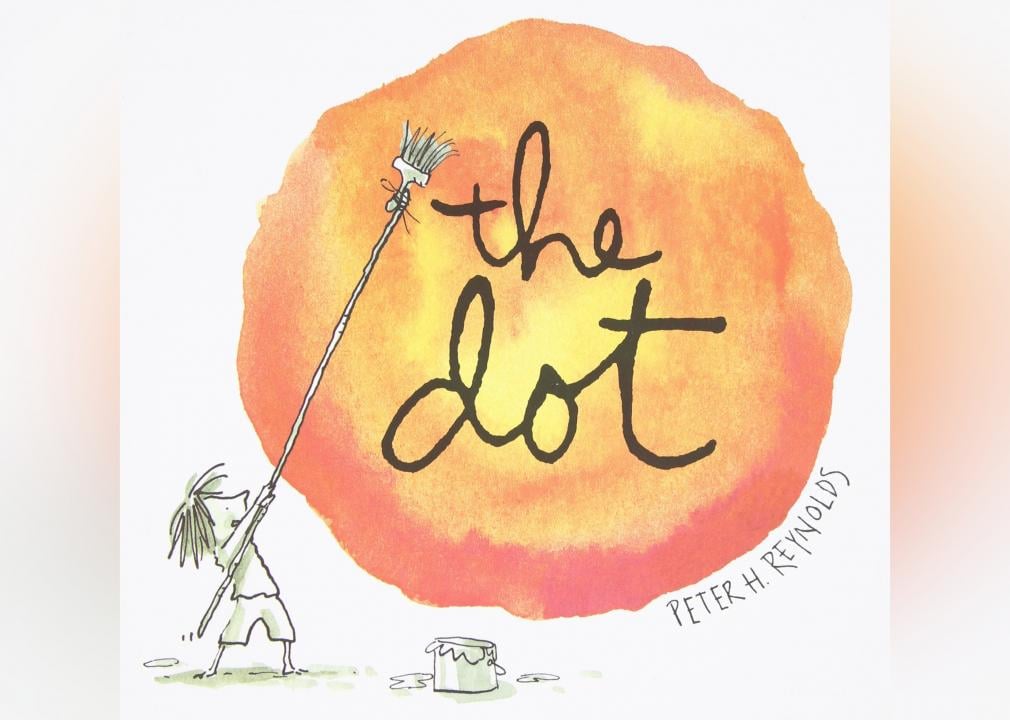 Goodreads
2003: The Dot by Peter Reynolds
"The Dot" centers around young Vashti's journey of self-discovery after she makes an angry mark on a blank sheet of paper in art class. The children's book is celebrated for its emphasis on the creative spirit and the importance of encouragement from teachers.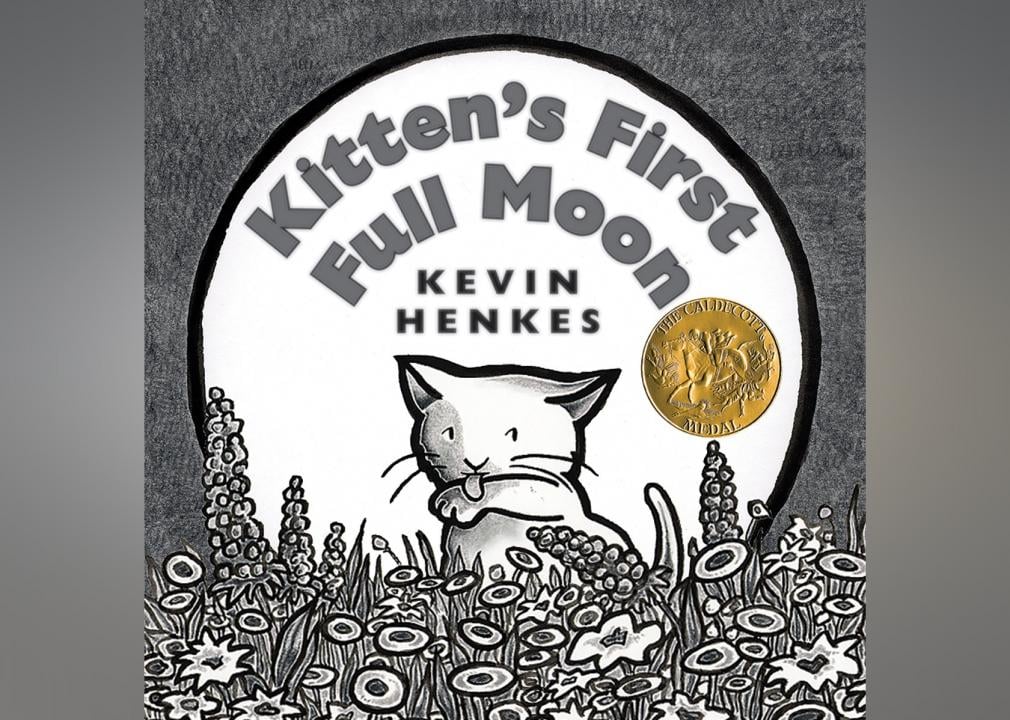 Goodreads
2004: Kitten's First Full Moon by Kevin Henkes
Readers of "Kitten's First Full Moon" follow a tiny kitten who sees the moon and thinks it's a bowl of fresh milk. The book's distinctive black-and-white illustrations earned Kevin Henkes the 2005 Caldecott Medal.
You may also like: 50 famous paintings and the stories behind them
Goodreads
2005: The Hello, Goodbye Window by Norton Juster
A window is used to help share the special relationship a young girl shares with her grandparents in this picture book by Norton Juster. She experiences mixed emotions—both happiness and sadness—when her parents finally come to pick her up.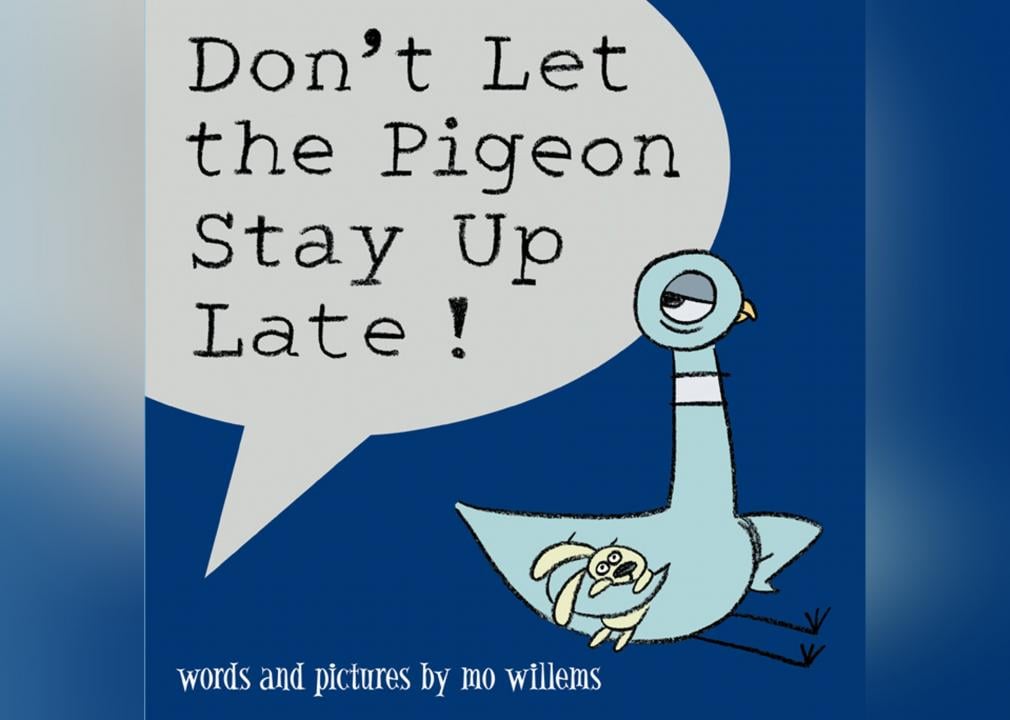 Goodreads
2006: Don't Let the Pigeon Stay Up Late! by Mo Willems
The protagonist pigeon tries every trick he can think of to fight bedtime and stay up late in this book by Mo Willems. The whiny, manipulative pigeon was called "one of this decade's contributions to the pantheon of great picture book characters" by Bruce Handy of The New York Times.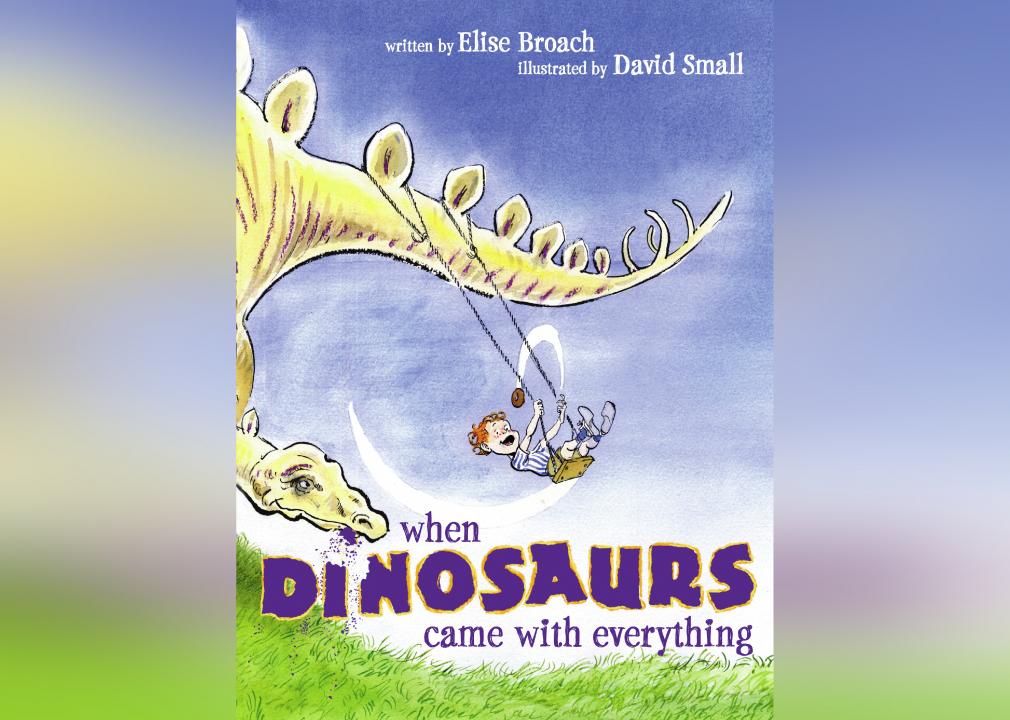 Goodreads
2007: When Dinosaurs Came With Everything by Elise Broach
Boring errands—like haircuts and shopping—get better for a young boy when he is accompanied by a dinosaur in this picture book by Elise Broach. Time magazine's Belinda Luscombe and Amy Lennard Goeh dubbed the title one of the top 10 children's books of 2007.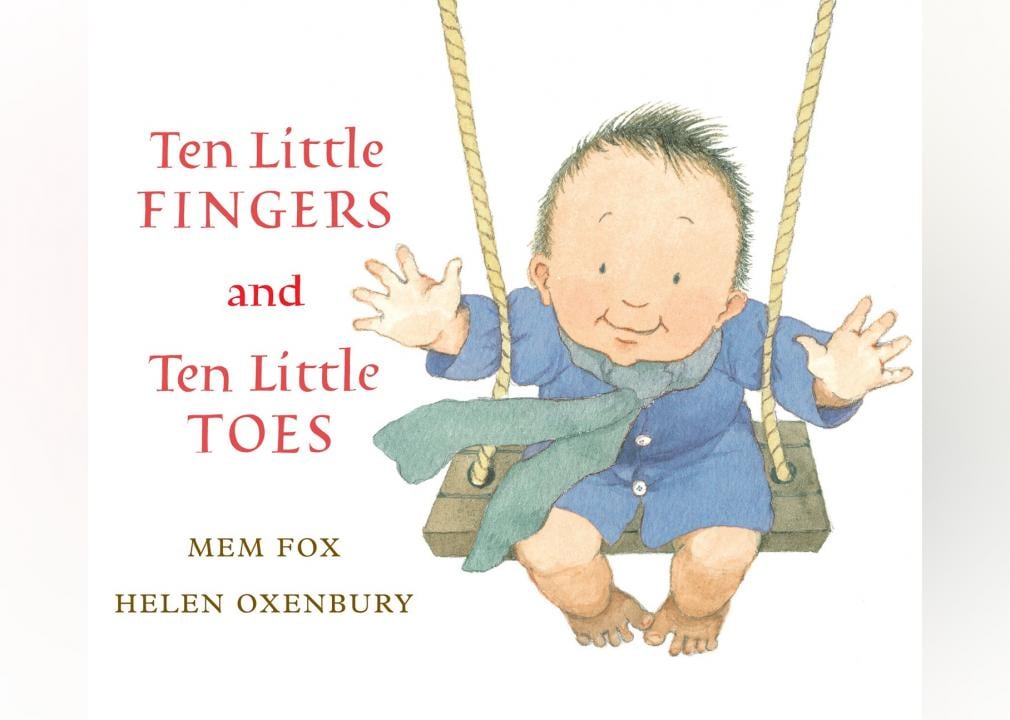 Goodreads
2008: Ten Little Fingers and Ten Little Toes by Mem Fox and Helen Oxenbury
This picture book showcases babies from around the world who all have the same number of fingers and toes, even though they have different backgrounds. The theme of racial diversity comes together effortlessly in this book, writes Jessica Bruder of The New York Times.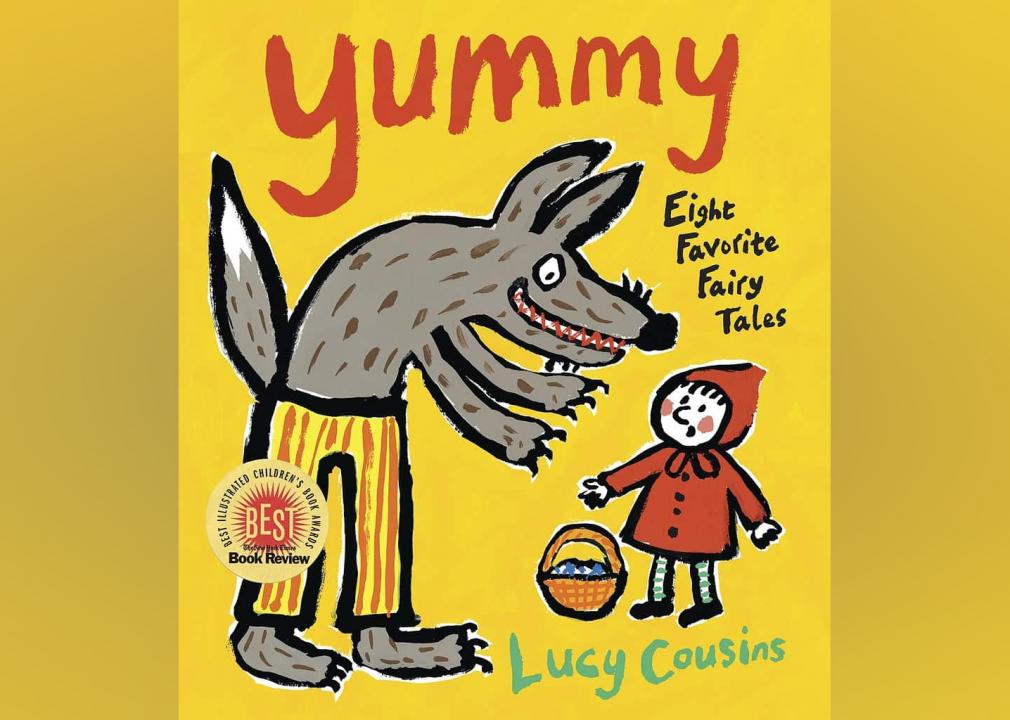 Goodreads
2009: Yummy: Eight Fairy Tales by Lucy Cousins
Considered by The New York Times as the best illustrated children's book of the year, "Yummy: Eight Fairy Tales" puts a new, hilarious spin on classic stories, including the "Three Little Pigs." The book features bold, colorful illustrations that brim with energy.
You may also like: U.S. Army by the numbers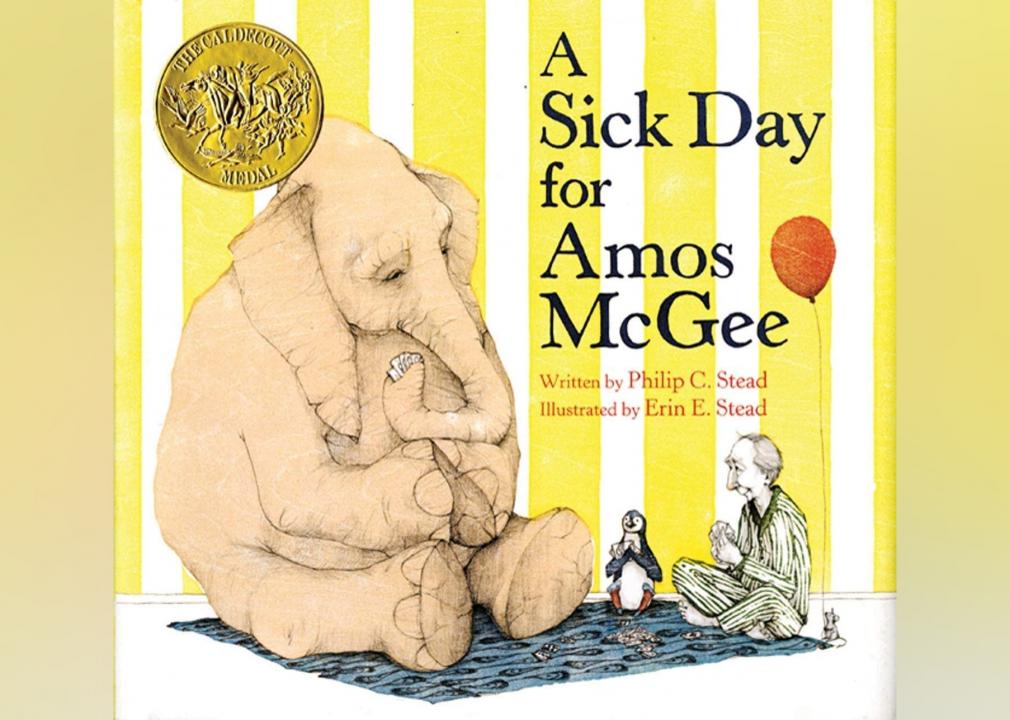 Goodreads
2010: A Sick Day for Amos McGee by Philip C. Stead
A reliable zookeeper spends his days caring for his animals in "A Sick Day for Amos McGee." When he comes down with a cold, his animals decide to take care of the zookeeper instead.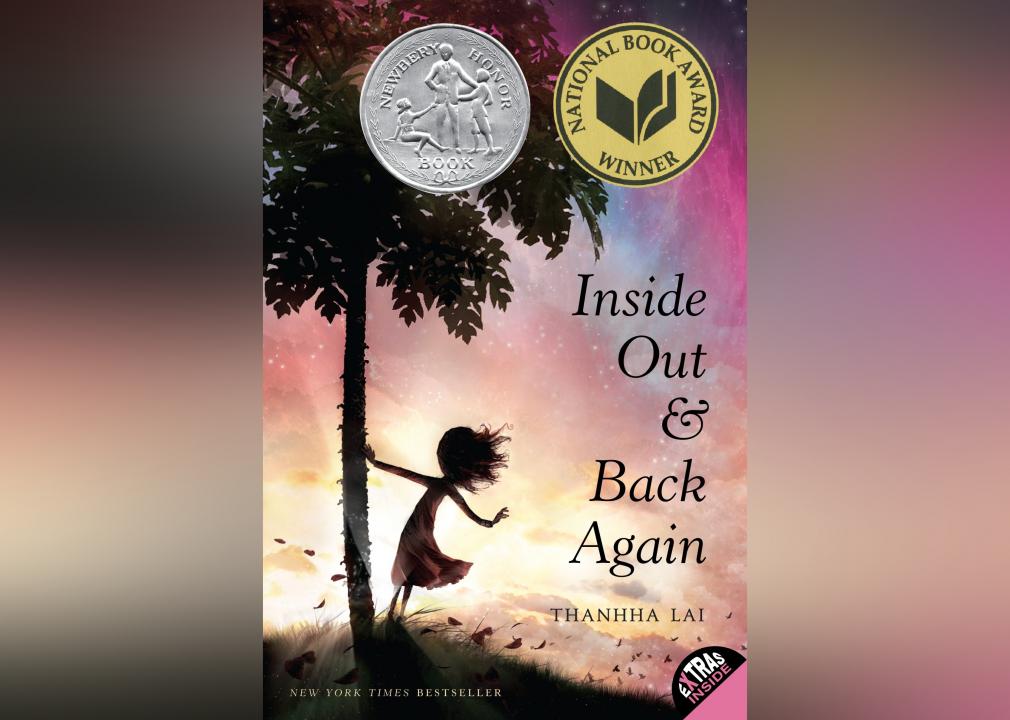 Goodreads
2011: Inside Out & Back Again by Thanhhà Lai
Winner of the National Book Award, "Inside Out & Back Again" draws upon author Thanhhà Lai's real-life experience as a child refugee in Alabama after the fall of Saigon. The verse novel earned critical acclaim for its "insight into cultural and physical landscapes," as well as its "incisive portrait of human resilience," according to Publishers Weekly.
Goodreads
2012: Wonder by R. J. Palacio
"Wonder" tells the story of a boy with a facial difference as he tries to be treated like an ordinary kid by his classmates and community. The book went on to inspire the Choose Kind campaign, which teaches acceptance and kindness.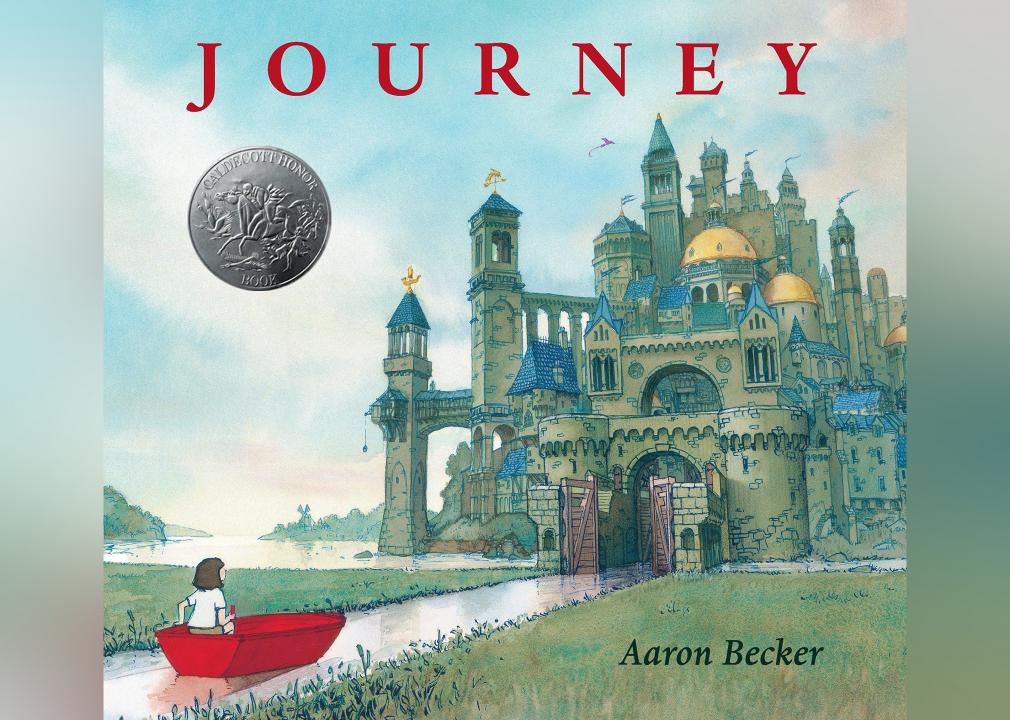 Goodreads
2013: Journey by Aaron Becker
Using no words whatsoever, Aaron Becker shares the experience of a lonely girl who embarks on a magical adventure with the help of a red crayon in "Journey." The picture book received a Caldecott Honor a year after it was published.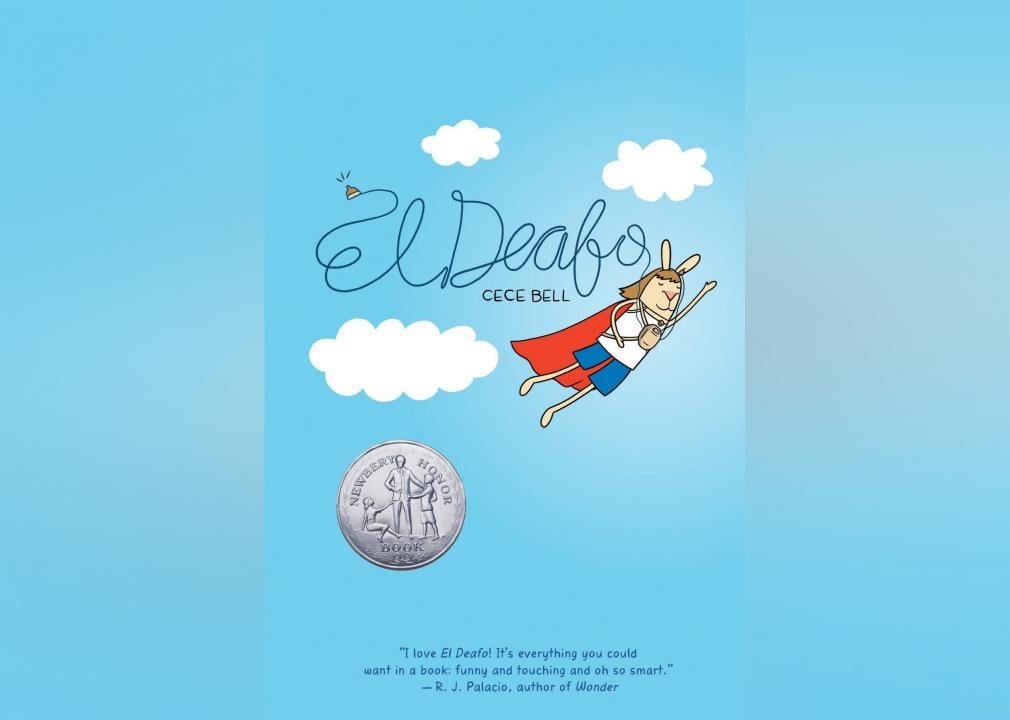 Goodreads
2014: El Deafo by Cece Bell
This loosely autobiographical graphic novel for kids shares Cece Bell's experience growing up as a deaf person in "El Deafo." She used large-eared bunnies as all the characters to represent the awkwardness she felt when she had to wear her hearing aid in elementary school, according to an interview the author did with Deirdre Baker of The Horn Book Magazine.
You may also like: 50 endangered species that only live in the Amazon Rainforest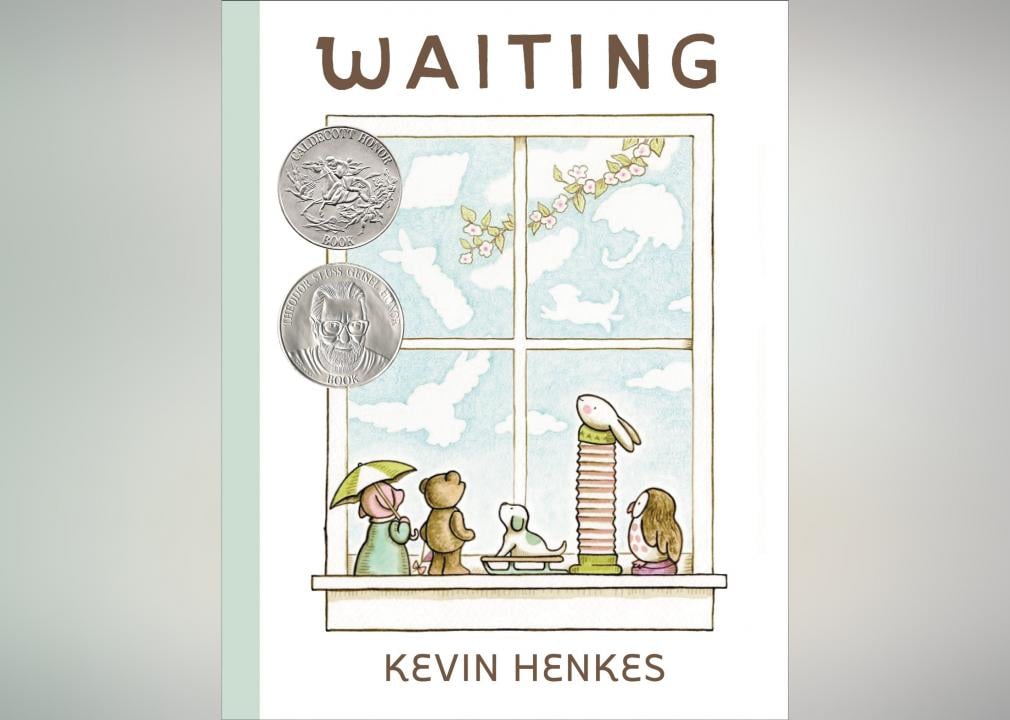 Goodreads
2015: Waiting by Kevin Henkes
In "Waiting," five toys wait for excitement while sitting on a windowsill. The book teaches the value of patience and ways that youngsters can have fun while waiting.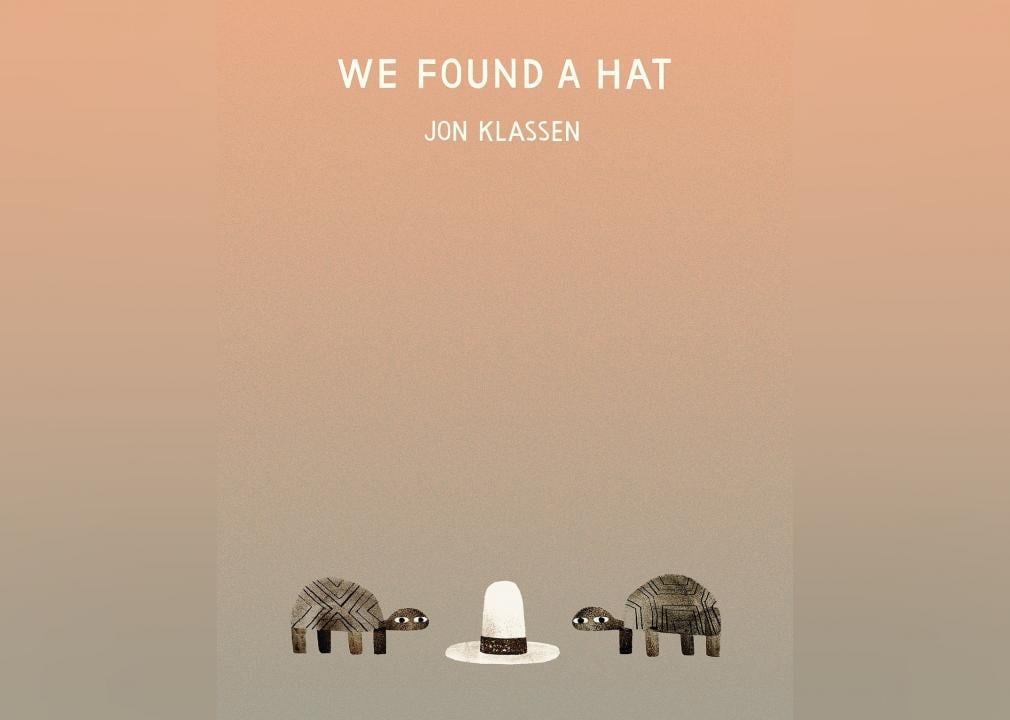 Goodreads
2016: We Found a Hat by Jon Klassen
Two turtles stumble upon a hat and opt to leave it alone. "We Found a Hat" explores what happens next through vivid illustrations that practically jump off the page.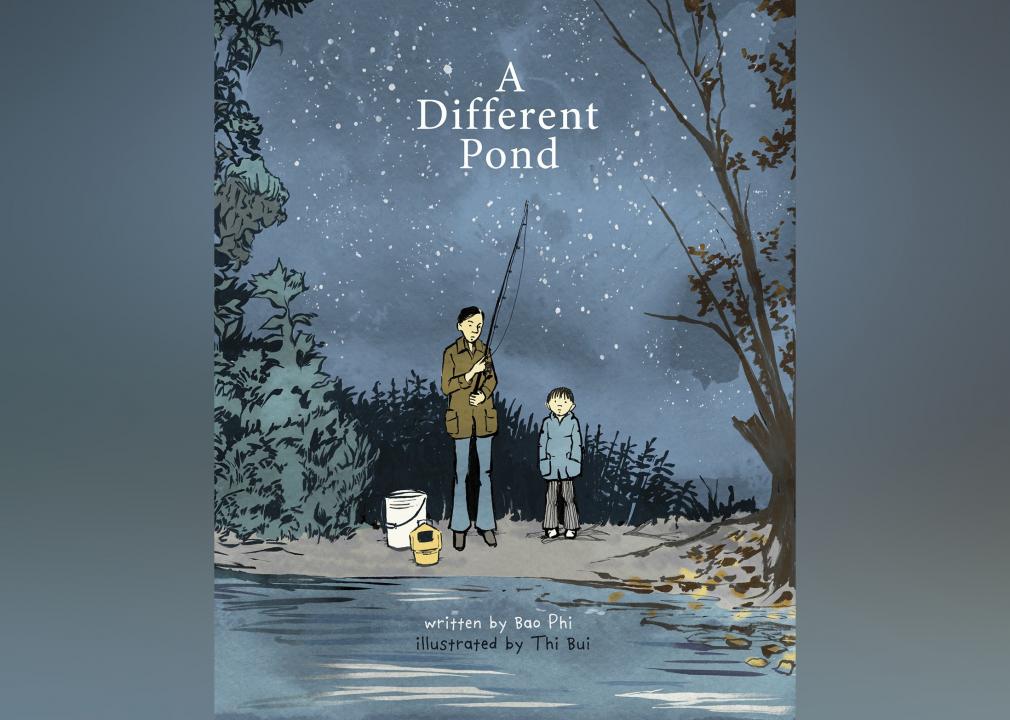 Goodreads
2017: A Different Pond by Bao Phi
"A Different Pond" illustrates the story of a boy who spends the day fishing with his dad, who came to the United States after the war in Vietnam. Author Bao Phi told The Horn Book Magazine that he wrote the book because he wanted his child to read stories from and about people with diverse backgrounds.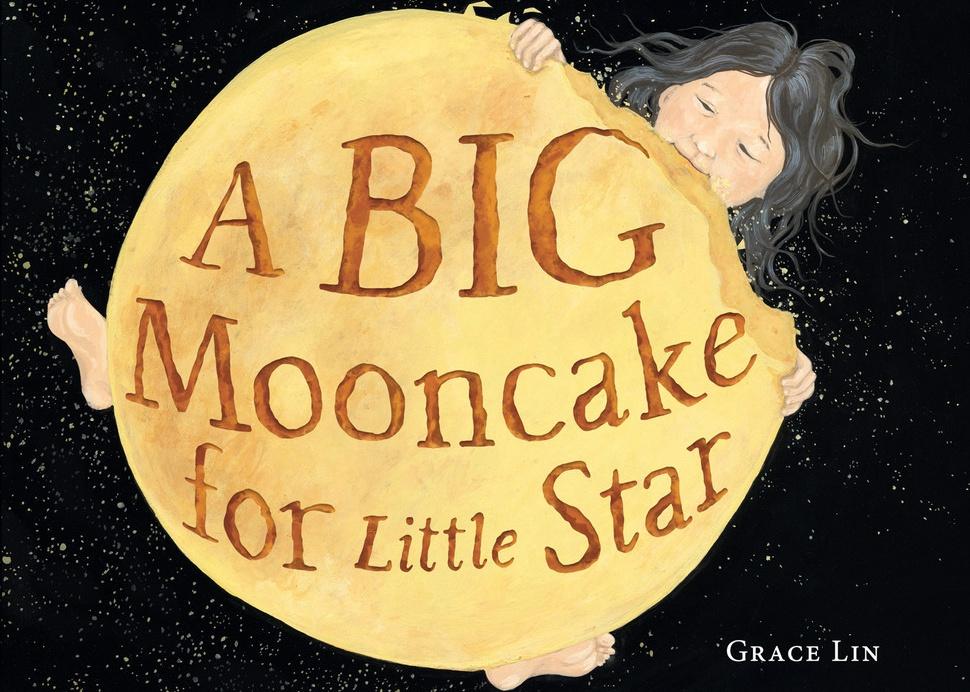 Goodreads
2018: A Big Mooncake for Little Star by Grace Lin
A little girl is told not to eat the mooncake her mom has just made in this picture book by Grace Lin. She spends the night sneaking nibble after nibble of the cake—until her mom sees what she's done. The two work together to bake a new mooncake at the end.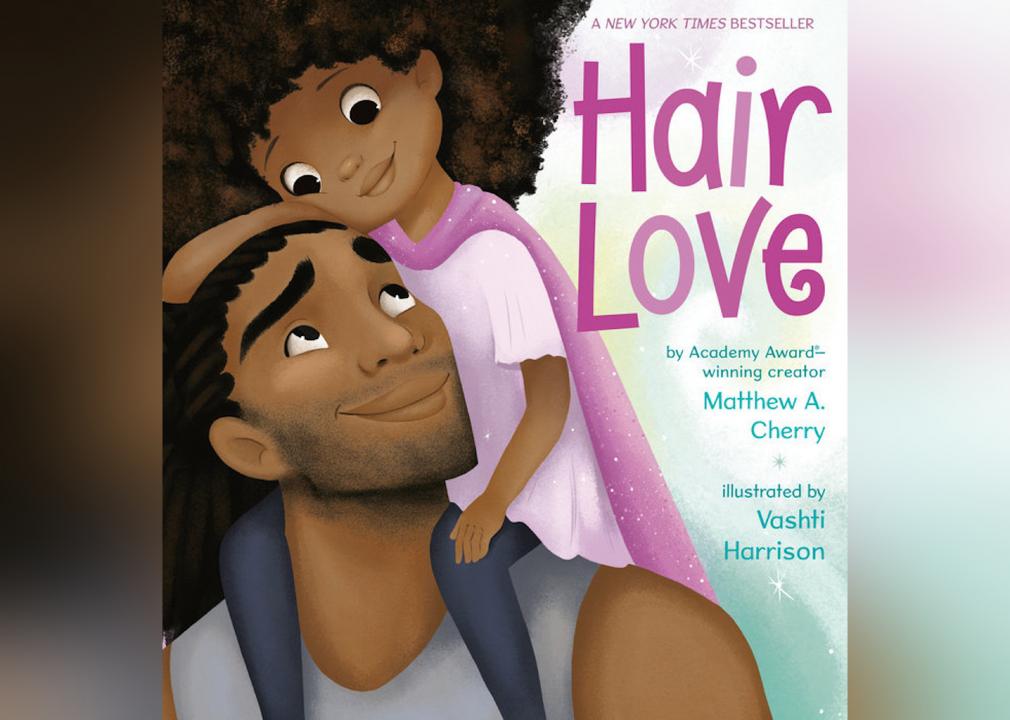 Goodreads
2019: Hair Love by Matthew A. Cherry
A celebration of natural hair, this story centers on the love of a dad for his daughter as he styles her curls for a special occasion. A short film about "Hair Love" helped propel its popularity, writes P. N. Hinton of Book Riot.
You may also like: Can you answer these real 'Jeopardy!' questions about dogs?