Summer vacations are about to begin for students, teachers, and families across the U.S., but with gas prices jumping and plane tickets following suit, the cost of going on vacation may be just too high this year.
There must be some alternative to giving up on your RV cross-country road trip dreams, right? So how do you travel to every state in America without the trip costing a dime? Hitchhiking? A fleet of bikes? Nope. The answer is simple: read books.
Getting lost in a great book gives you the chance to travel all over the world without going anywhere. Even better, the library can serve as your travel agent, and it won't cost you anything (assuming you return the books before their due date).
From Alabama to Wyoming, we put together a list of famous books in every state. These are tomes that everyone knows—from classic high school reading requirements to acclaimed stories that have made the leap into popular movies. Let your imagination hit the road as you dive into these famous books set in every state in the union.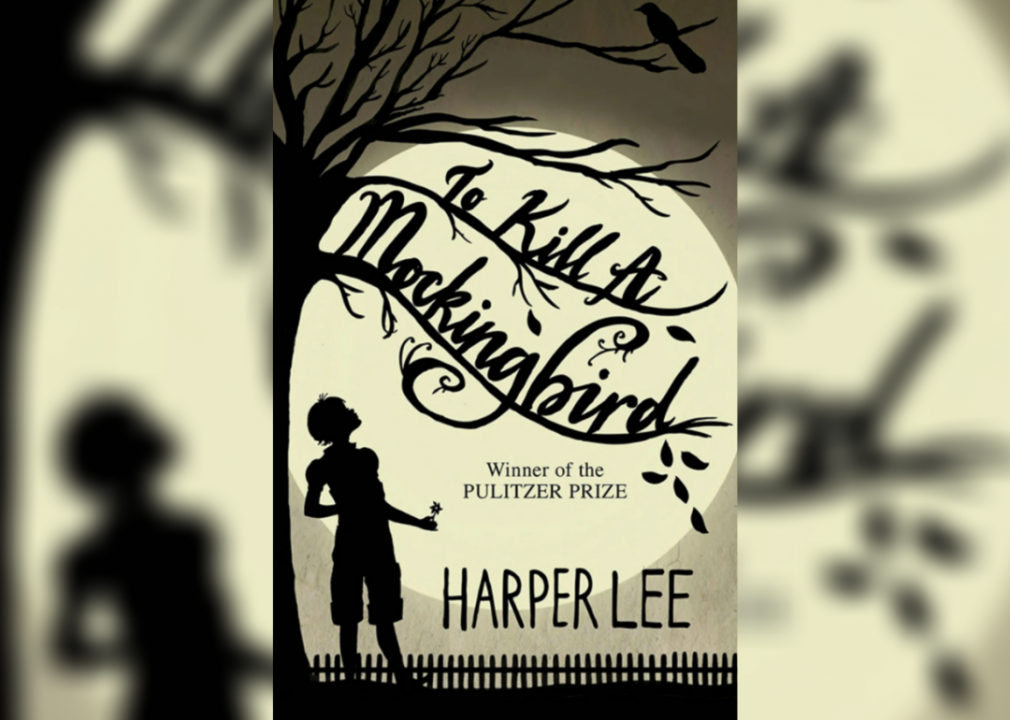 Goodreads
Alabama: "To Kill A Mockingbird" by Harper Lee
This Pulitzer Prize-winning novel follows a young girl from a small town in Alabama as her eyes open to the prejudice and racism of the American South in the '30s. The story is set in fictional Maycomb—a sleepy place hit by the Great Depression—which main character Scout Finch describes as being fairly isolated: "There was no hurry, for there was nowhere to go, nothing to buy and no money to buy it with, nothing to see outside the boundaries of Maycomb County." Maycomb is modeled closely on Monroeville, the small Alabama enclave where author Harper Lee grew up.
Check it out here.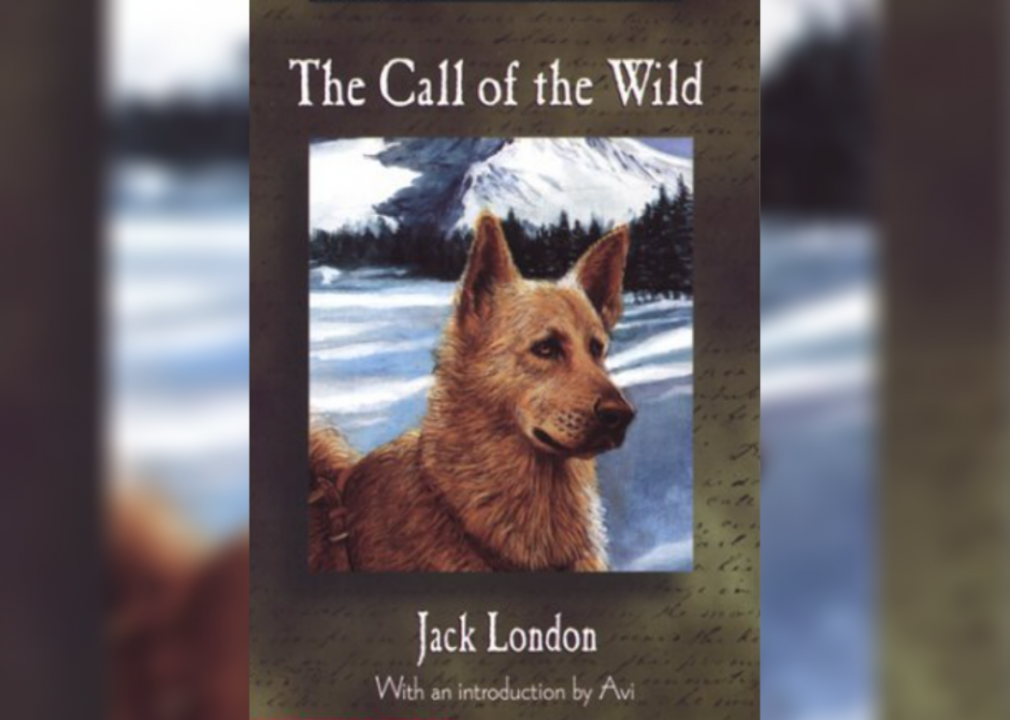 Goodreads
Alaska: "The Call of the Wild" by Jack London
Jack London first went up to Alaska and the adjacent Klondike in the late 1800s in search of gold, unaware that the real treasure he would discover came in the form of his adventure stories. "The Call of the Wild" is the tale of a dog thrust into life in the middle of the Klondike Gold Rush, based mainly on London's own experiences. The wilderness of Alaska and the Yukon Territory are written so large in the book that they're almost their own character.
Check it out here.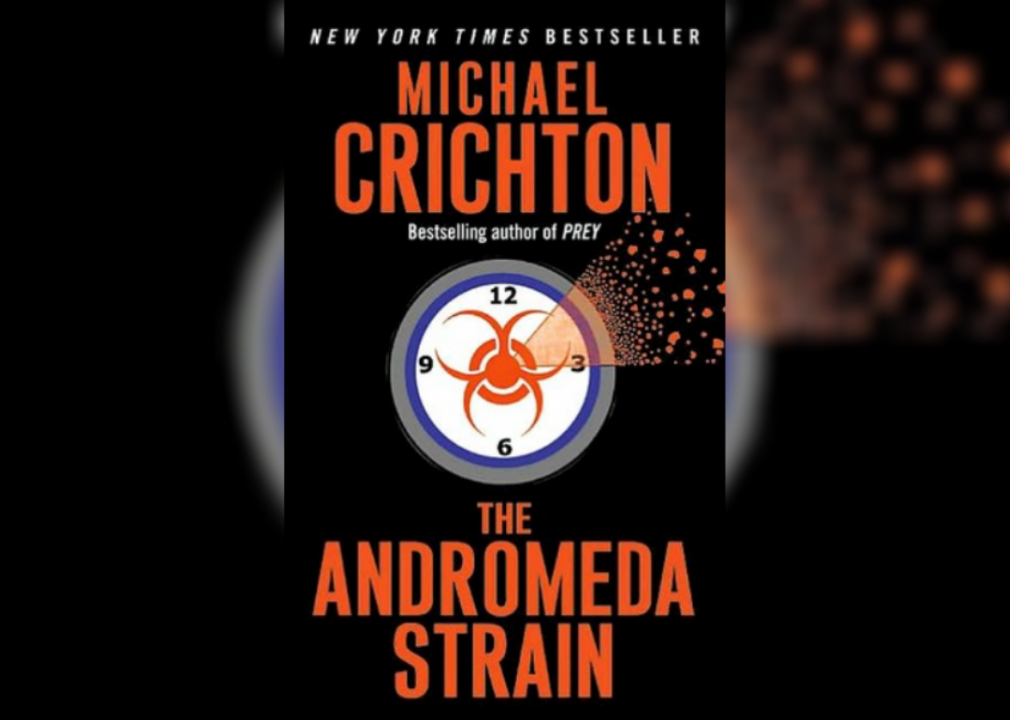 Goodreads
Arizona: "The Andromeda Strain" by Michael Crichton
In the "Andromeda Strain," a satellite crashes and unleashes a treacherous microbe that overwhelms the entire population of a middle-of-nowhere town in Arizona. Michael Crichton set the first part of this infectious thriller in the town of Piedmont, which exists today only as a ghost town.
Check it out here.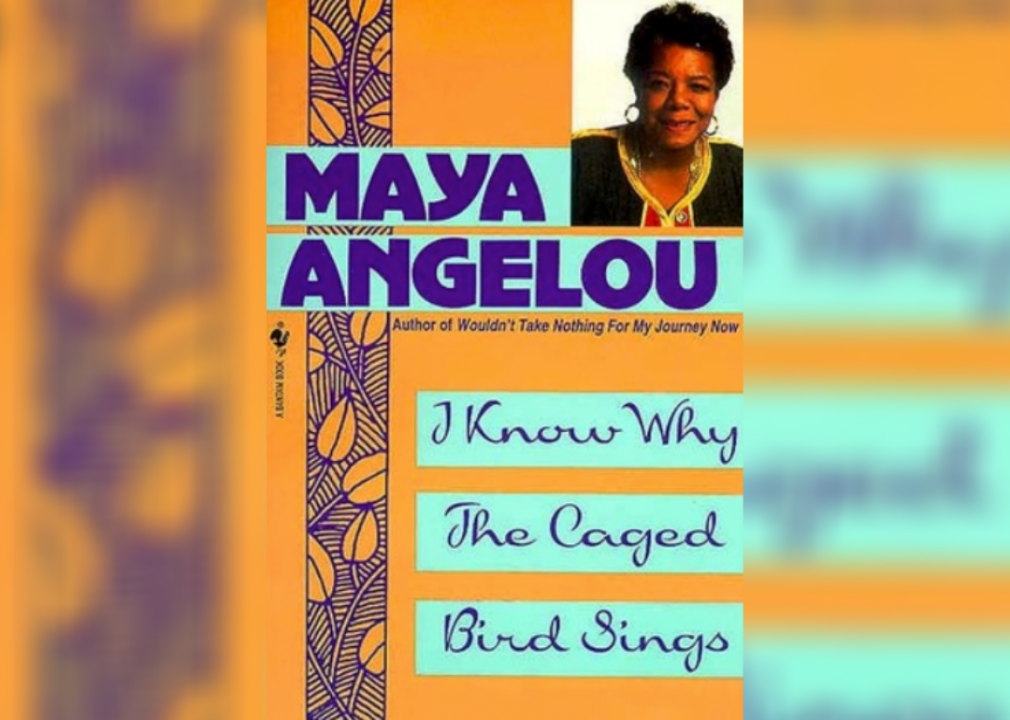 Goodreads
Arkansas: "I Know Why the Caged Bird Sings" by Maya Angelou
Legendary poet and novelist Maya Angelou grew up in rural Stamps, Arkansas in the 1930s and that provides the setting for her autobiographical novel, "I Know Why the Caged Bird Sings." In the book, Angelou details how she grew up as a fragile but wise-beyond-her-years black girl in the American South, dealing with sexual violence and racism along the way.
Check it out here.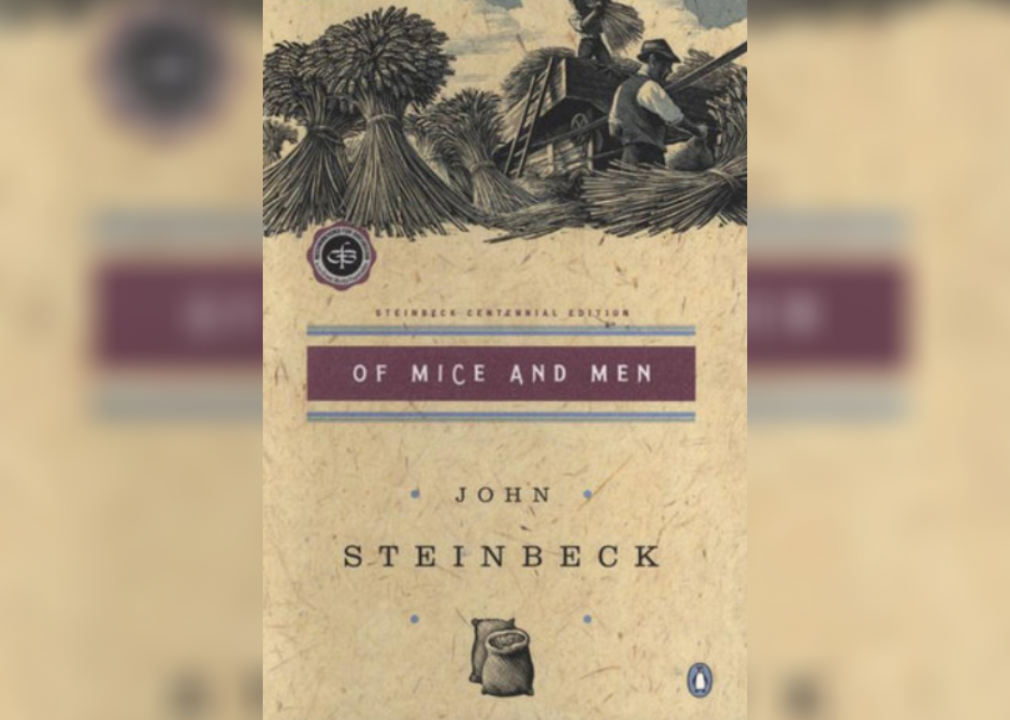 Goodreads
California: "Of Mice and Men" by John Steinbeck
Soledad, California is the setting for Steinbeck's classic about two mismatched men working hard to achieve the American dream of owning land during the Great Depression. Soledad's Monterey County setting shows the tranquil beauty of America as a background to the tragic circumstances of the plot. Steinbeck used California as a nirvana of sorts in many of his stories, as it reflected the last stop of the journey for families fleeing from the extreme poverty of the Depression.
Check it out here.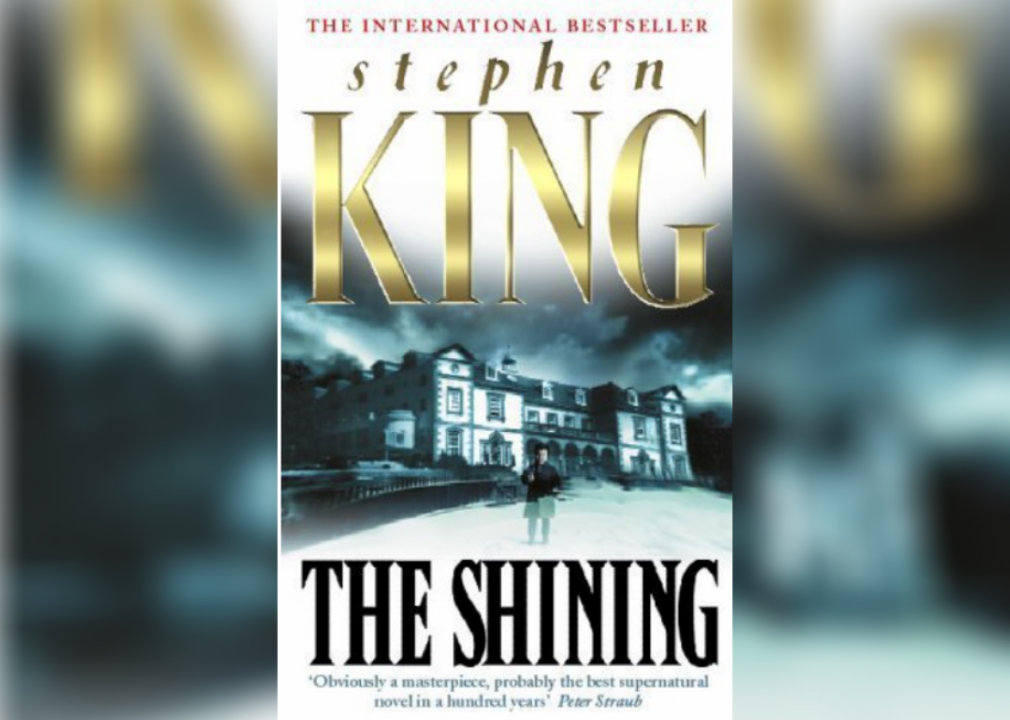 Goodreads
Colorado: "The Shining" by Stephen King
While most of Stephen King's works are set in his native Maine, "The Shining" takes readers to the secluded Overlook Hotel in the Rocky Mountains of Colorado. The story follows the hotel's off-season caretaker and his son as they discover the horrific past of the hotel. In reality, King was inspired by his stay at the Stanley Hotel in the town of Estes Park, which has a history of paranormal activity.
Check it out here.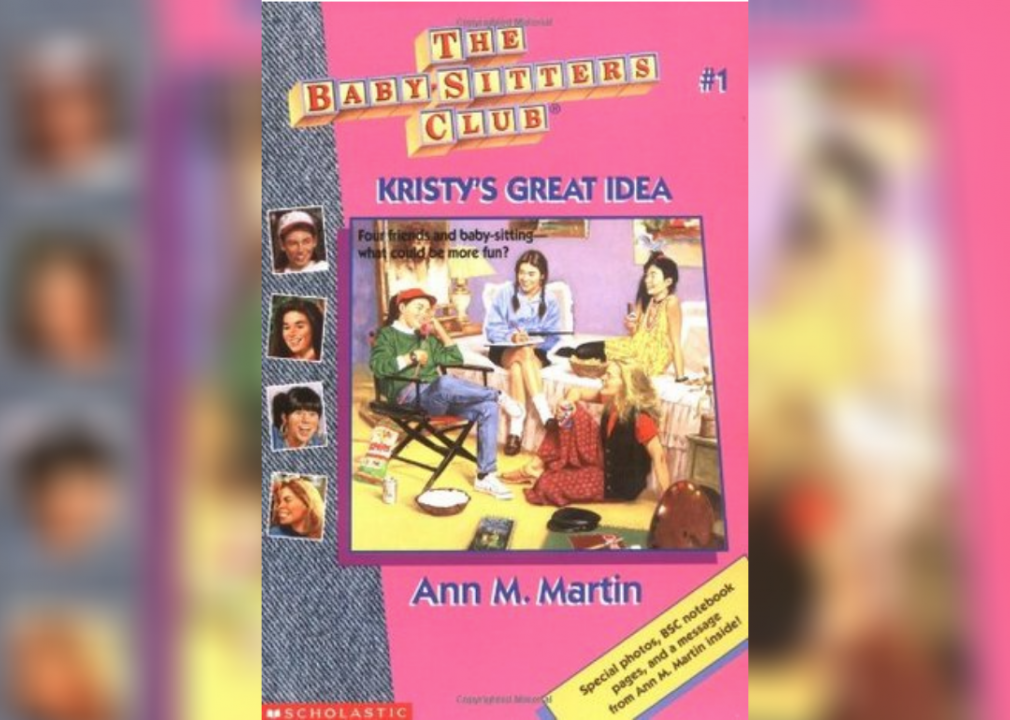 Goodreads
Connecticut: "The Baby-Sitters Club" by Ann M. Martin
While it may not be considered fine literature, "The Baby-Sitters Club" introduced entire generations of girls to the pleasures of reading. The stories detail a close-knit group of friends who run a babysitting service in fictional Stoneybrook, Connecticut—about as ideal an American suburb as one can imagine. Ann. M. Martin, the creator of the concept and author of the first 35 novels in the series, began her career as a teacher in Connecticut, which may have informed the setting of the series.
Check it out here.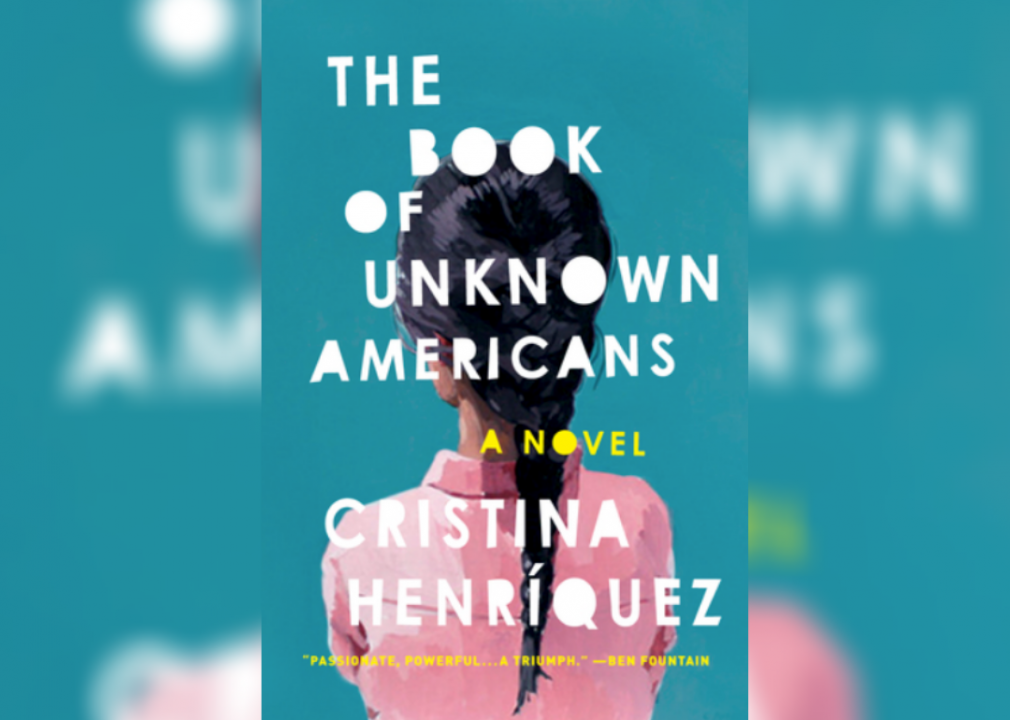 Goodreads
Delaware: "The Book of Unknown Americans" by Cristina Henríquez
Named as the Daily Beast's "2014 Novel of the Year," Henríquez's book tells the story of two immigrant families adjusting to American life in Delaware with tragic consequences. Cristina Henríquez herself grew up in Delaware, the child of an immigrant from Panama; the story she tells is the type of story she wished she could have read about her father and his community.
Check it out here.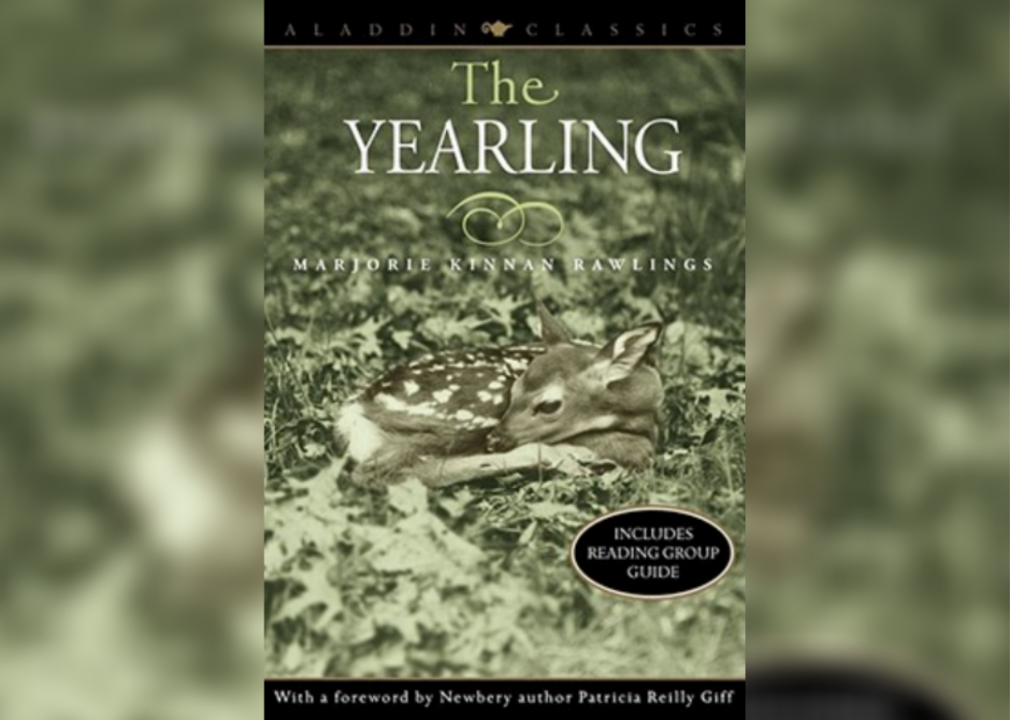 Goodreads
Florida: "The Yearling" by Marjorie Kinnan Rawlings
Marjorie Kinnan Rawlings wrote "The Yearling" in her Florida cabin in Cross Creek; the Central Florida area (known as "The Big Scrub") is integral to the Pulitzer Prize-winning novel. "The Yearling" tells the story of a boy in backwoods Florida who desperately wants a pet; he adopts a young fawn who becomes his best friend—but endangers the well-being of his entire family. The movie adaptation of Rawlings' book was also shot on location in Central Florida to maintain a sense of true authenticity.
Check it out here.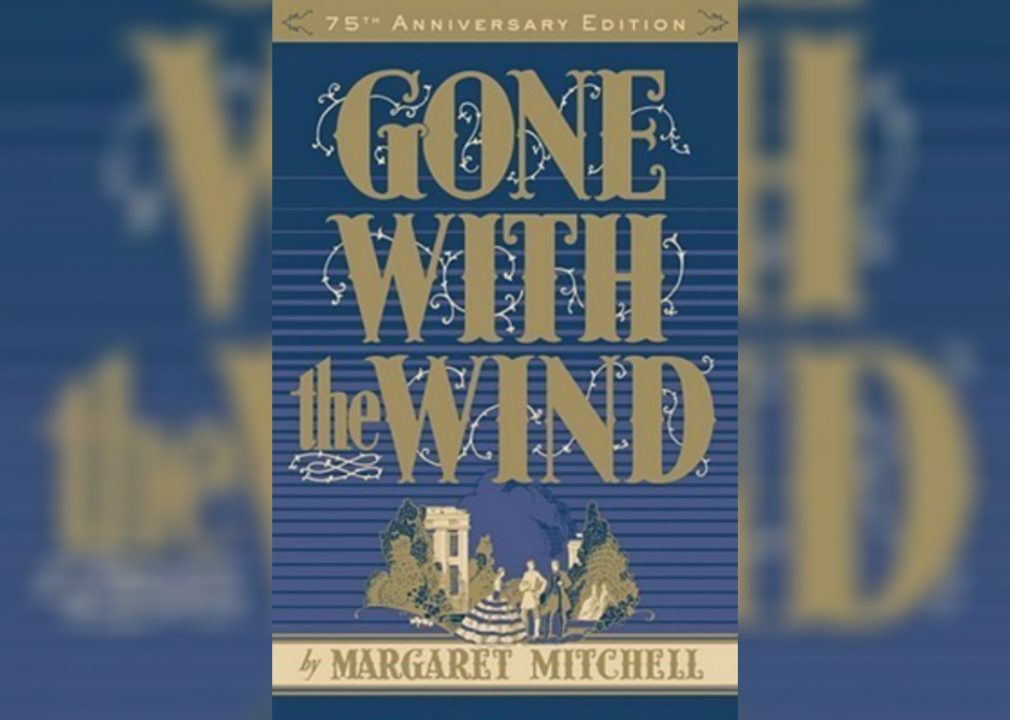 Goodreads
Georgia: "Gone With the Wind" by Margaret Mitchell
One of the classics of American literature is a sprawling yarn of life in Georgia during the Civil War and beyond, as a young woman has to grow up and deal with the tribulations of Reconstruction. Winner of both the National Book Award and the Pulitzer Prize, Margaret Mitchell was a lifelong resident of Atlanta and her house is currently preserved as a museum.
Check it out here.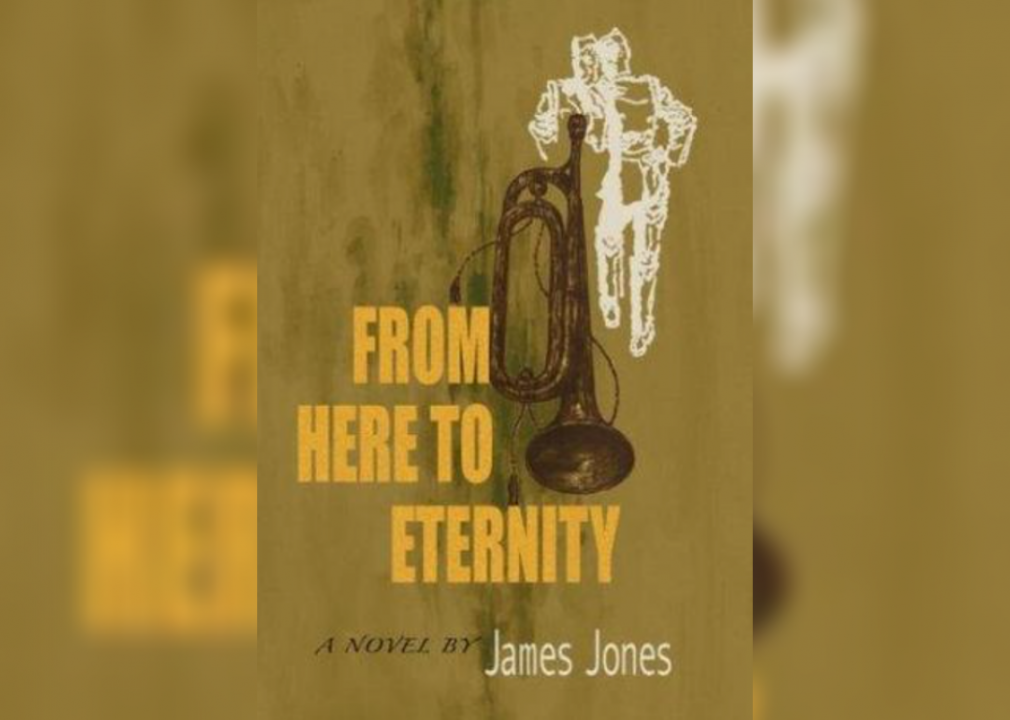 Goodreads
Hawaii: "From Here to Eternity" by James Jones
James Jones's military narrative follows a crew of American soldiers stationed in Hawaii in the months before the attack on Pearl Harbor. The story mirrors Jones's own life and time spent as an infantryman on Oahu in World War II.
Check it out here.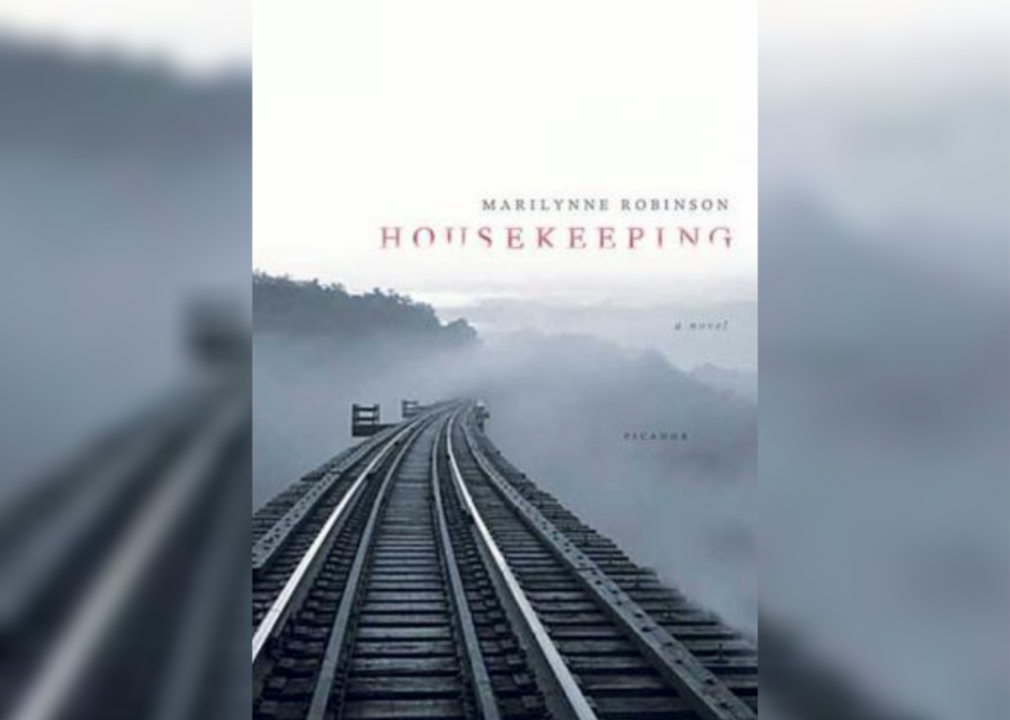 Goodreads
Idaho: "Housekeeping" by Marilynne Robinson
Marilynne Robinson leaped onto the international literary scene with this award-winning novel set in Fingerbone, Idaho (which serves as a stand-in for her own hometown of Sandpoint, Idaho). "Housekeeping" tells the story of three generations of eccentric women in a remote Idaho town. Since its publication, Robinson has gone on to win many awards, including the Pulitzer, and serves as a fervent advocate for public education in Idaho.
Check it out here.
Goodreads
Illinois: "The Jungle" by Upton Sinclair
Rarely is a book so entwined with its location that it causes real-life systemic change, but "The Jungle" led to massive reforms in the meatpacking industry—which had a major impact on the lives of workers at the Union Stock Yard in Chicago. The novel tells the story of an immigrant working impossibly harsh conditions in the Chicago stockyards. While Sinclair wasn't himself a Chicago resident, he spent seven weeks working undercover at the Union Stock Yard to research for his book
Check it out here.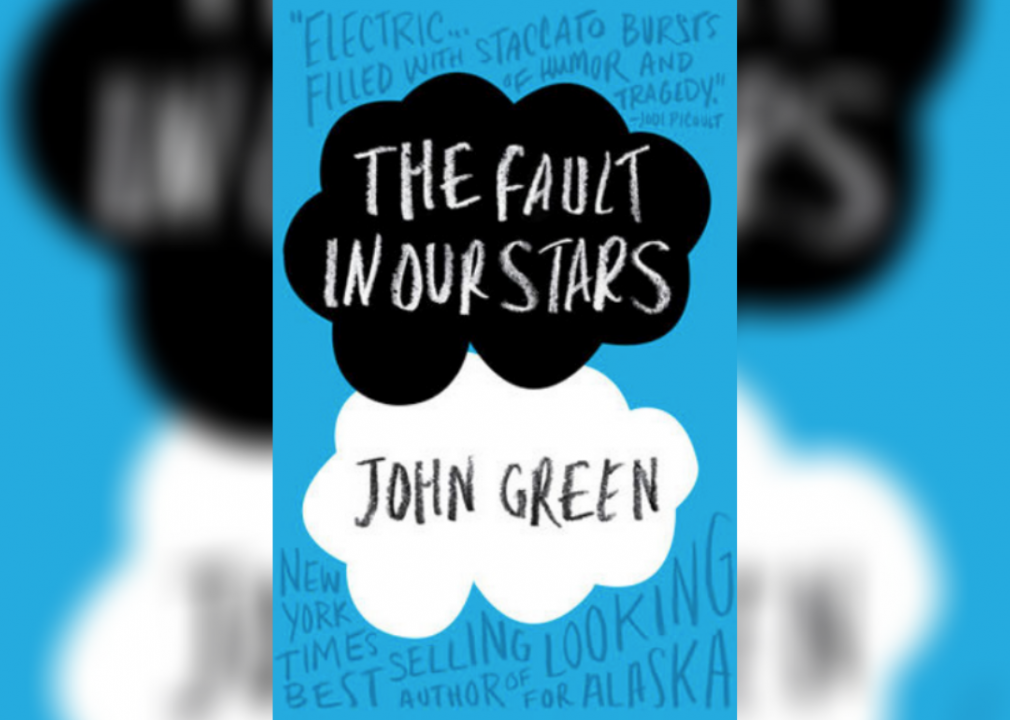 Goodreads
Indiana: "The Fault in Our Stars" by John Green
Named Time Magazine's #1 fiction book of 2012, "The Fault in Our Stars" tells the story of two teenagers who form a close bond over their shared experience with cancer. John Green set the story in Indianapolis, where he currently resides, and has a habit of using real-life locations in his Indiana-set novels.
Check it out here.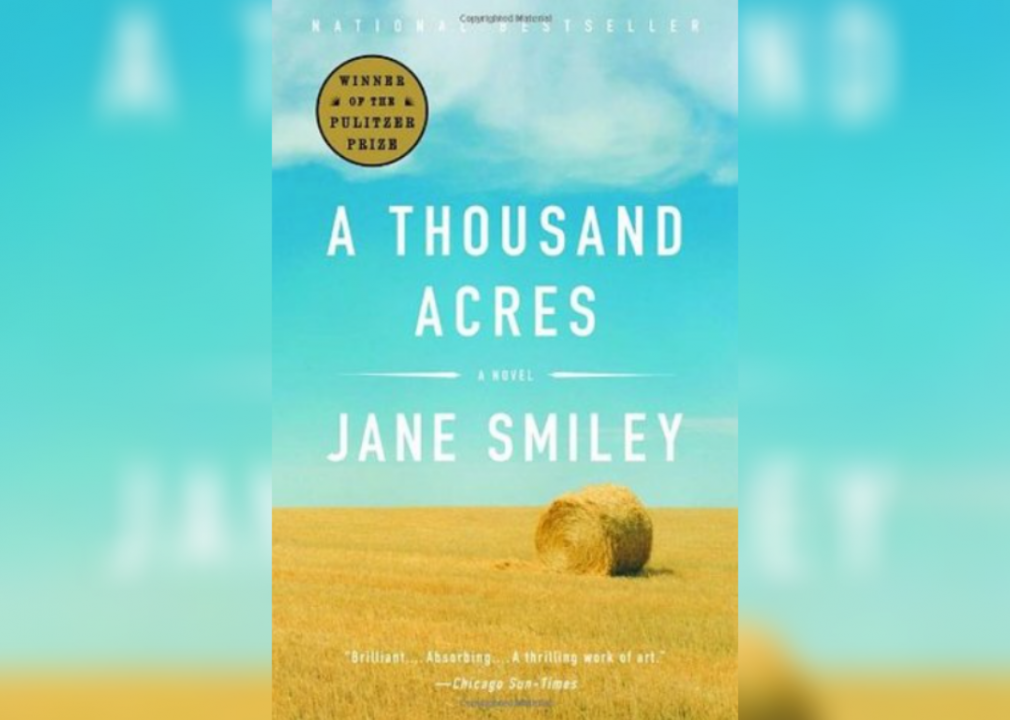 Goodreads
Iowa: "A Thousand Acres" by Jane Smiley
This updated version of Shakespeare's "King Lear" takes place on a 1,000-acre farm in Iowa, where an old rancher is dividing his farm amongst his three daughters. Smiley has an intimate relationship with Iowa: she earned three different post-graduate degrees in the state (MA, M.F.A., Ph.D.) and became an English professor at Iowa State University from 1981-1996.
Check it out here.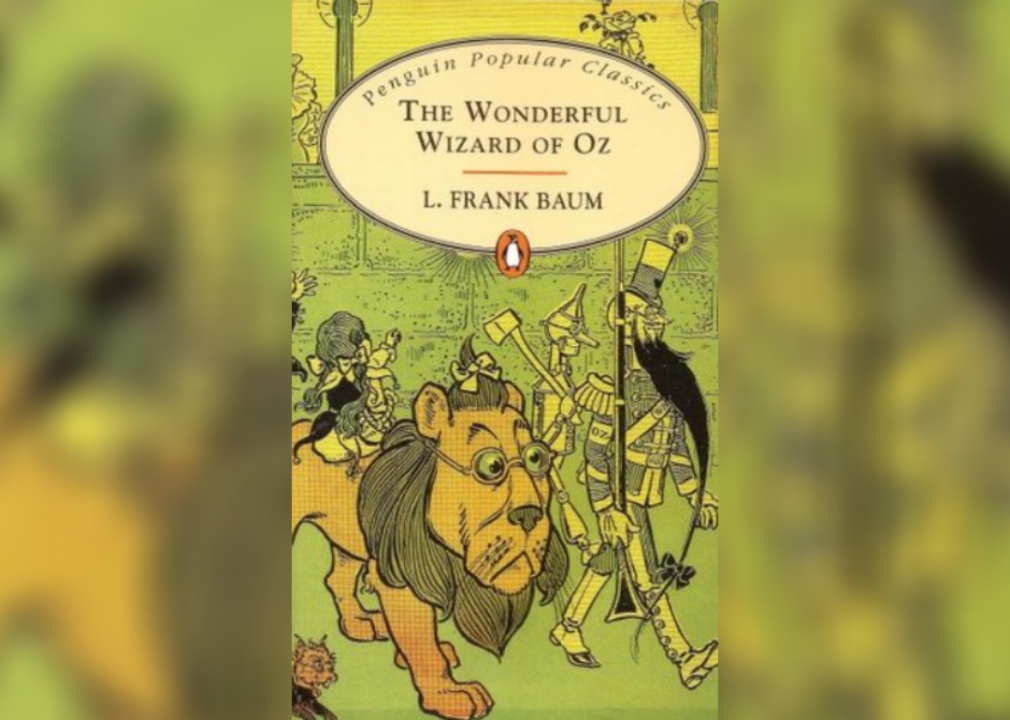 Goodreads
Kansas: "The Wonderful Wizard of Oz" by L. Frank Baum
There's no place like home in L. Frank Baum's beloved story of a girl who ventures to a magical land filled with lions, Munchkins, and witches (oh my!). Kansas is home for Dorothy and serves as the perfect location—both for its idyllic farm life and the presence of the infamous cyclones that set the tale in motion.
Check it out here.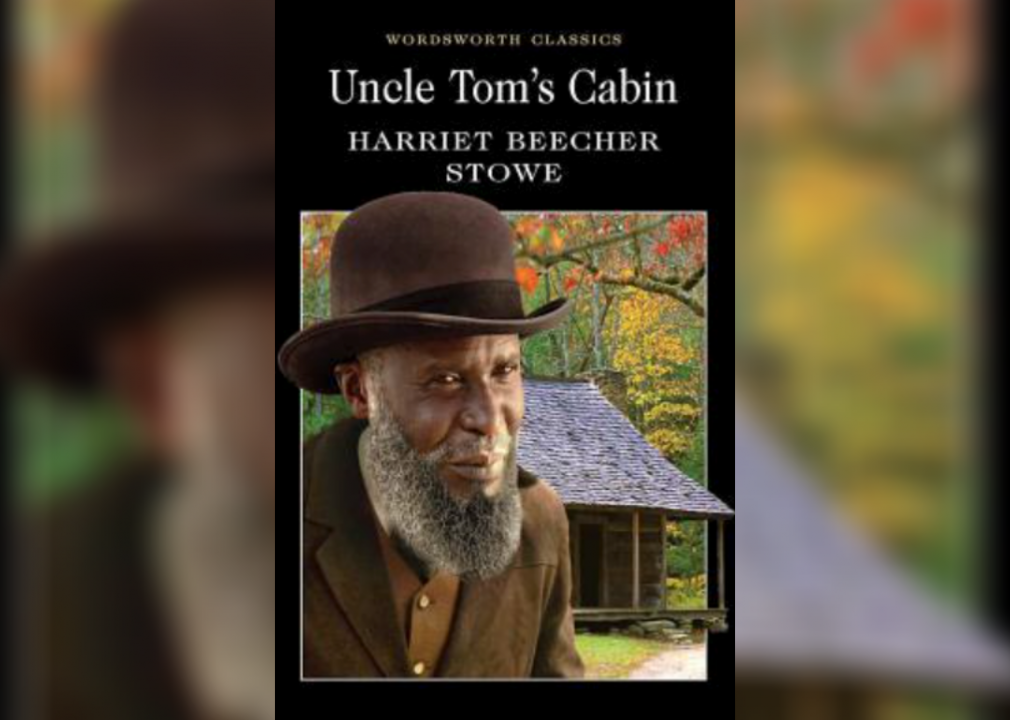 Goodreads
Kentucky: "Uncle Tom's Cabin" by Harriet Beecher Stowe
The anti-slavery narrative of "Uncle Tom's Cabin" starts on a Kentucky farm, and made an impact on the entire world as the #1 best-selling novel of the 19th Century. The story tracks a group of slaves as they're sold to new owners, and their attempts to escape to freedom. Harriet Beecher Stowe didn't live in Kentucky, but a visit to a slave auction in Washington, Kentucky is said to have inspired the novel; the house where the auction took place is now a small museum.
Check it out here.
Goodreads
Louisiana: "A Confederacy of Dunces" by James Kennedy Toole
"A Confederacy of Dunces" is so strongly identified with the city of New Orleans that a statue of its main character was erected on Canal Street on the edge of the French Quarter. The book details the adventures of an intelligent lout who gallivants around New Orleans and ruminates on life in the Big Easy. The author was born and raised in New Orleans.
Check it out here.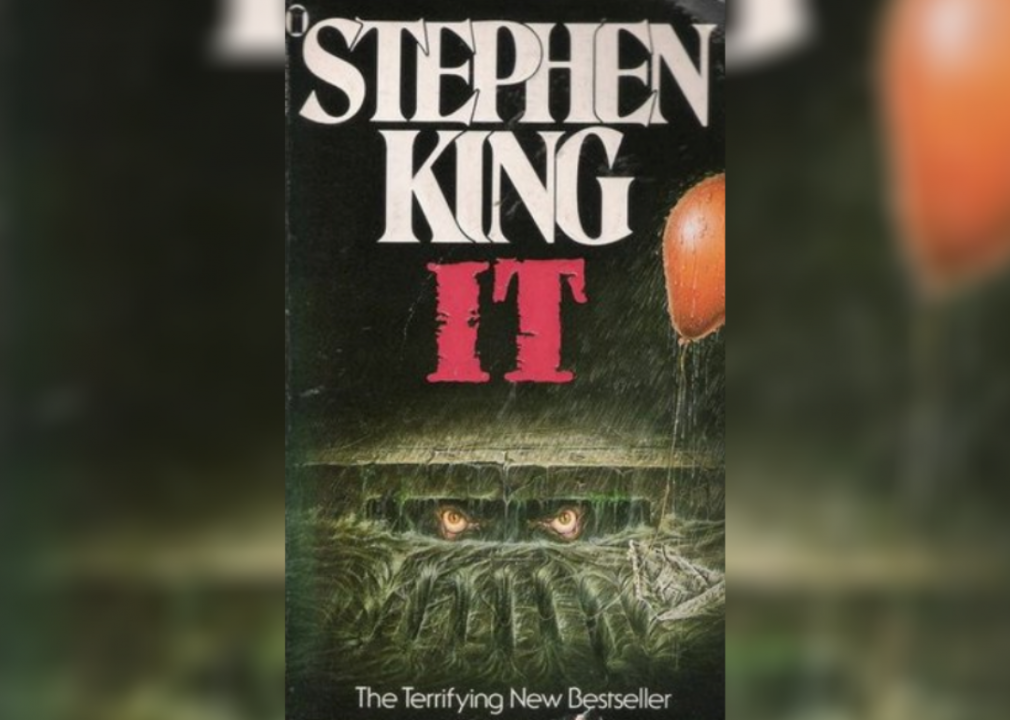 Goodreads
Maine: "It" by Stephen King
Stephen King may as well be the patron saint of Maine, since so many of his novels are based in the Pine Tree State. "It" is the terrifying tale of a shape-shifting being that capitalizes on the fears of children. The fictional small town of Derry, Maine is home base for the book's primary characters; King spends the first 221 pages introducing the community and the main cast. King himself has lived all over Maine and has publicly said that Derry is actually based on the town of Bangor.
Check it out here.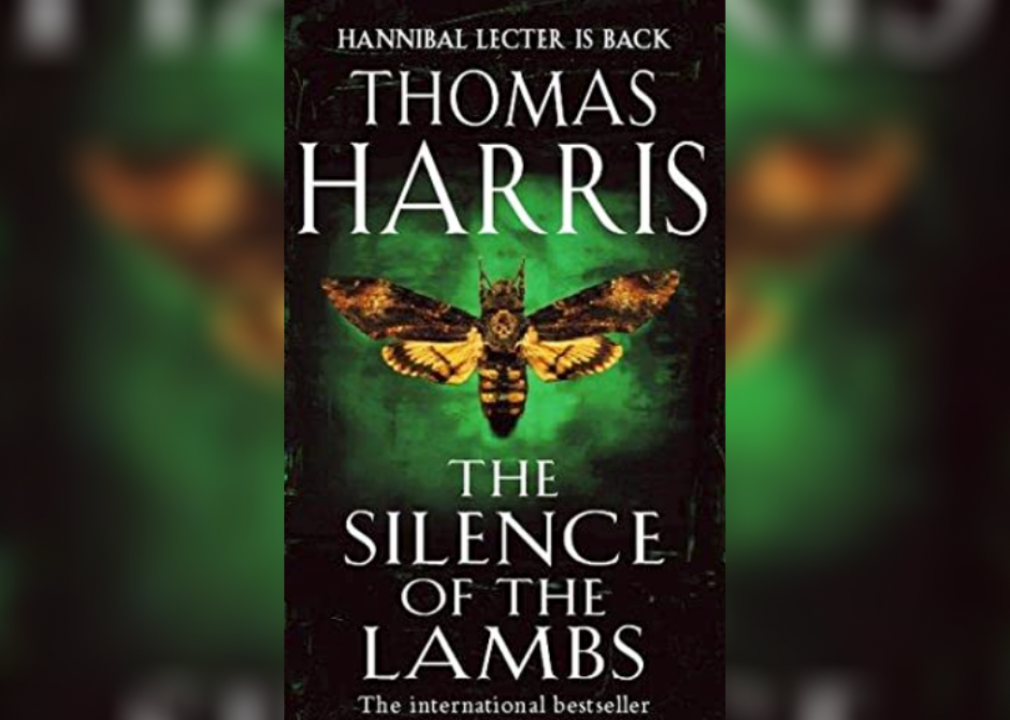 Goodreads
Maryland: "The Silence of the Lambs" by Thomas Harris
This serial killer thriller follows a young female FBI agent as she is forced to deal with a manipulative murderer behind bars—in order to catch another serial killer on the loose. The captive killer, Hannibal Lecter, resides in a mental institution in Maryland, although author Thomas Harris has no direct connection to the state.
Check it out here.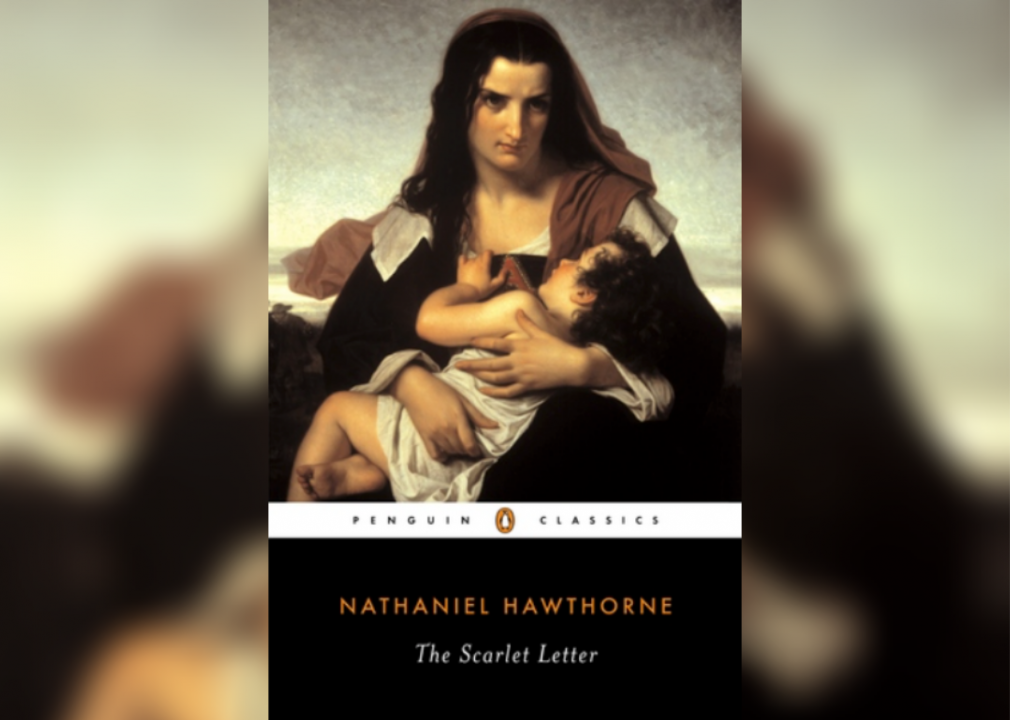 Goodreads
Massachusetts: "The Scarlet Letter" by Nathaniel Hawthorne
The Puritan community of Boston, Massachusetts is the main part of the plot of "The Scarlet Letter," the story of a woman shamed by her adultery and forced to wear an "A" embroidered on her clothing as a physical symbol of her shame. Nathaniel Hawthorne was born and raised in Massachusetts, and he's such a noted writer from the state that his birthplace has been preserved and moved to a museum.
Check it out here.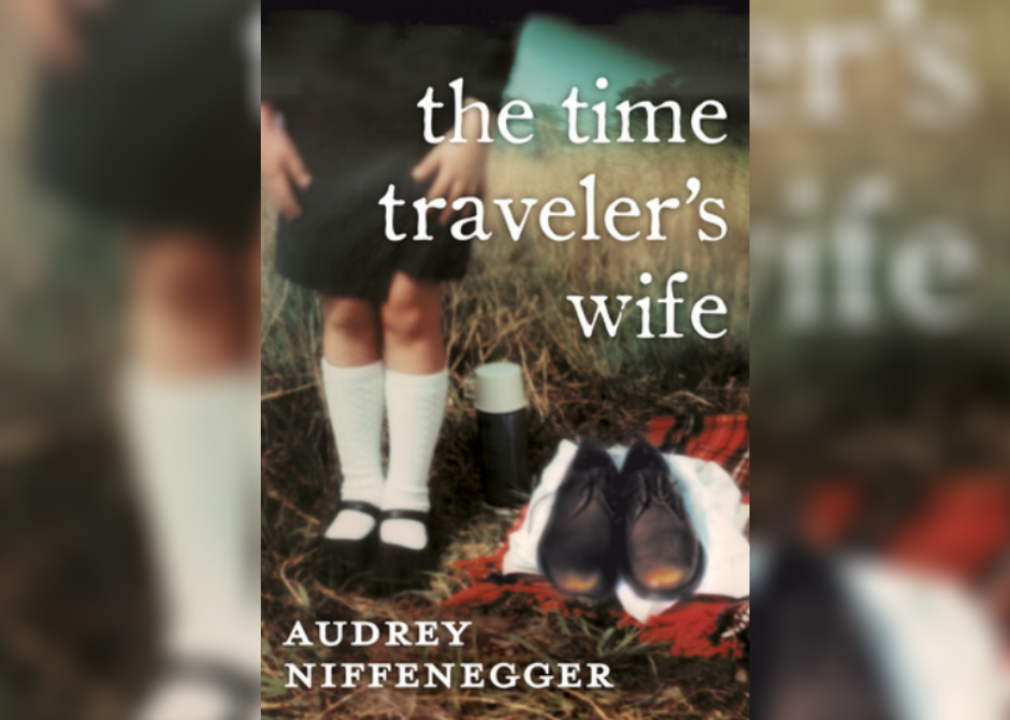 Goodreads
Michigan: "The Time Traveler's Wife" by Audrey Niffenegger
This modern bestseller chronicles a man with a unique genetic condition that forces him to time travel, and the patient woman who becomes his wife. Set in South Haven, Michigan, Niffenegger's first novel draws upon her family's time in the state, where she would visit often while growing up.
Check it out here.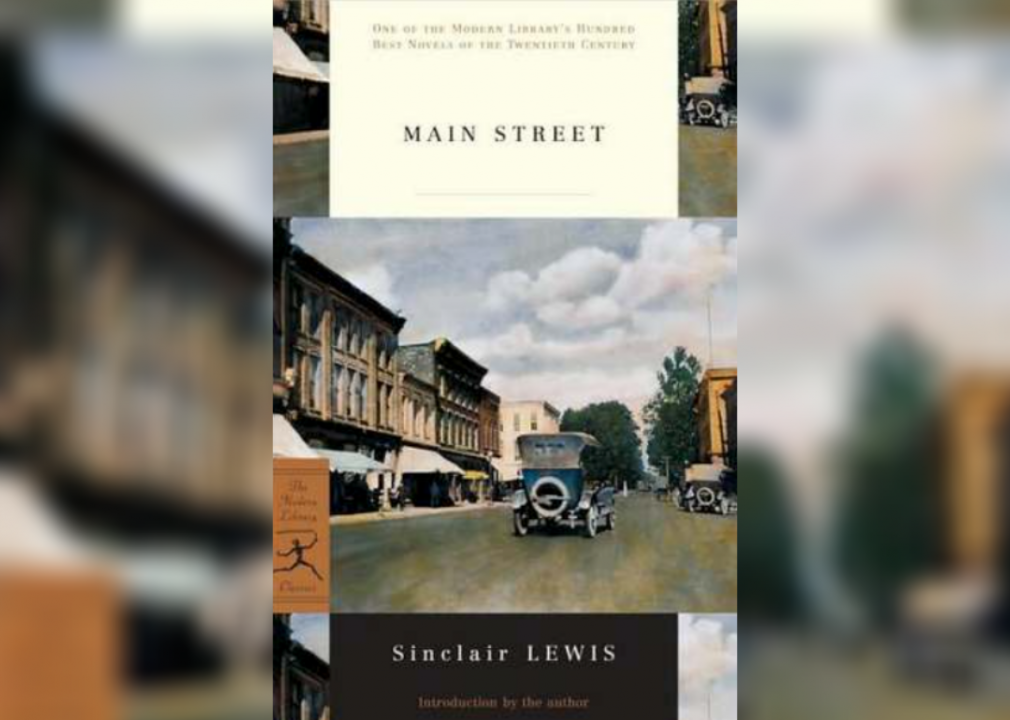 Goodreads
Minnesota: "Main Street" by Sinclair Lewis
Sinclair Lewis was the first American to receive the Nobel Prize in Literature, and this satire is one of the reasons why. Born in Sauk Centre, Minnesota, Lewis set "Main Street" in multiple Minnesota locales. The novel follows an orphaned girl who dreams of being a city planner, as she travels from Mankato, to Saint Paul, to the fictional Gopher Prairie (a stand-in for Sauk Centre).
Check it out here.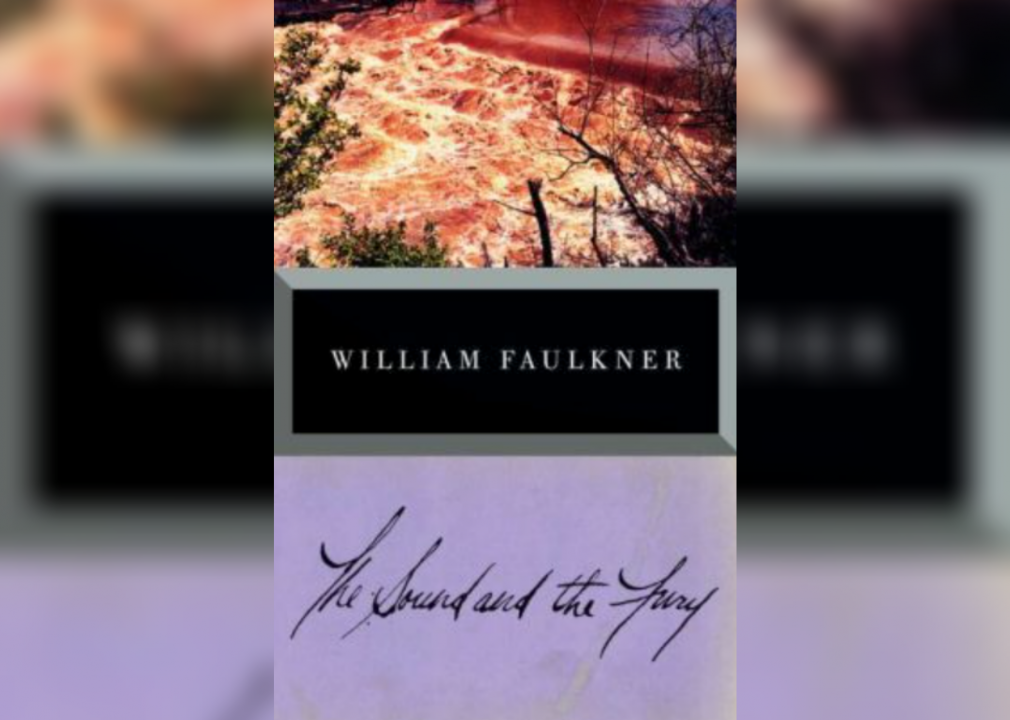 Goodreads
Mississippi: "The Sound and the Fury" by William Faulkner
High school English classes have been studying this Faulkner masterpiece for years, and it's even made Oprah's Book Club. Faulkner grew up in Oxford, Mississippi which became the analog for Jefferson, the city at the center of "The Sound and the Fury." Using multiple literary formats, Faulkner tells the convoluted story of a prominent Mississippi family's downfall—and the male children's obsession with their sister.
Check it out here.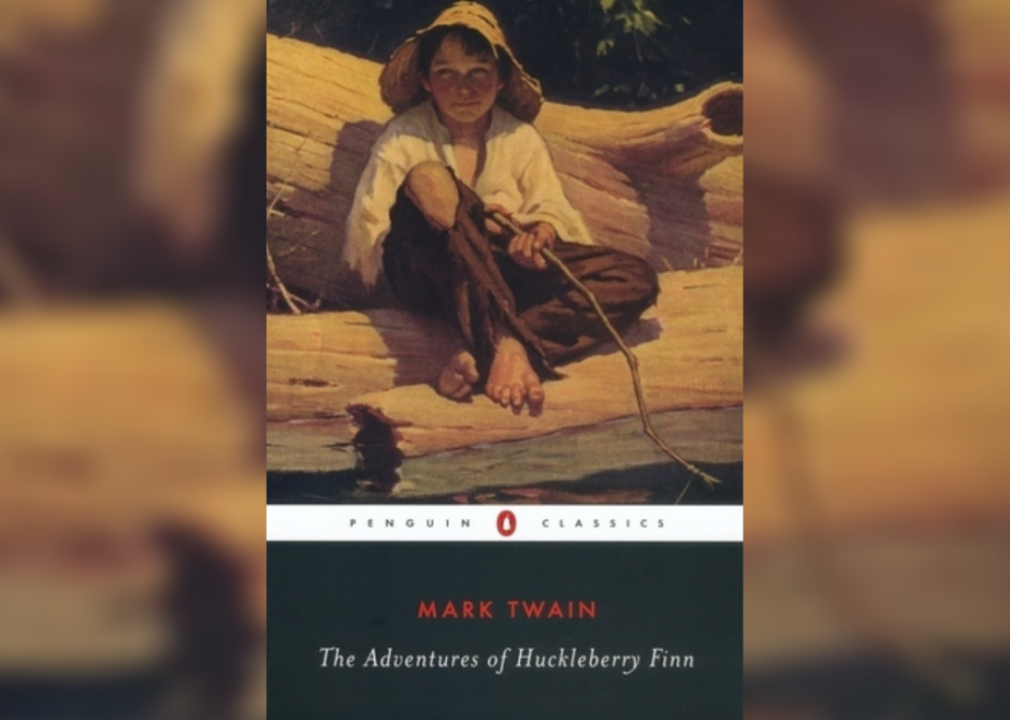 Goodreads
Missouri: "Adventures of Huckleberry Finn" by Mark Twain
One of the most famous books in the American canon—Twain's odyssey of a young boy on the run with an escaped slave—couldn't exist without the Mississippi River. Twain's birthplace on the river in Hannibal, Missouri, figured in greatly to most of his more famous works—and his boyhood home is now a National Historic Landmark and museum.
Check it out here.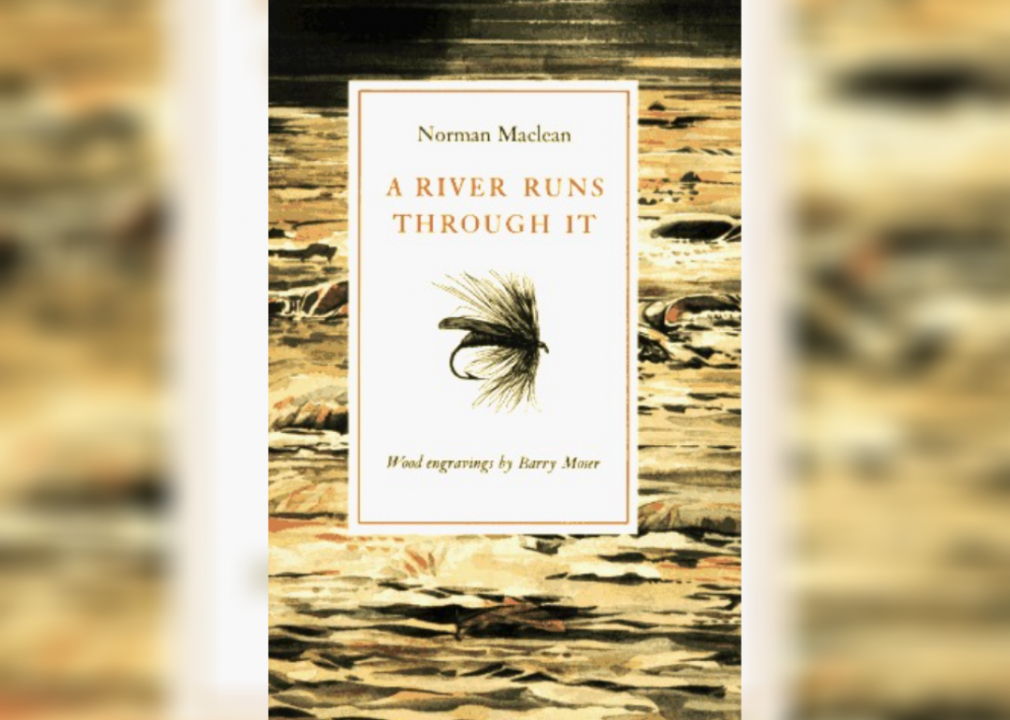 Goodreads
Montana: "A River Runs Through It" by Norman Maclean
This autobiographical story of two brothers growing up in Montana, as they learn about the world while fly fishing, was based on author Norman Maclean's own relationship with his brother Paul. Turned into a movie starring Brad Pitt, Maclean's literary version of Montana is so rich partly because he spent almost his entire life there.
Check it out here.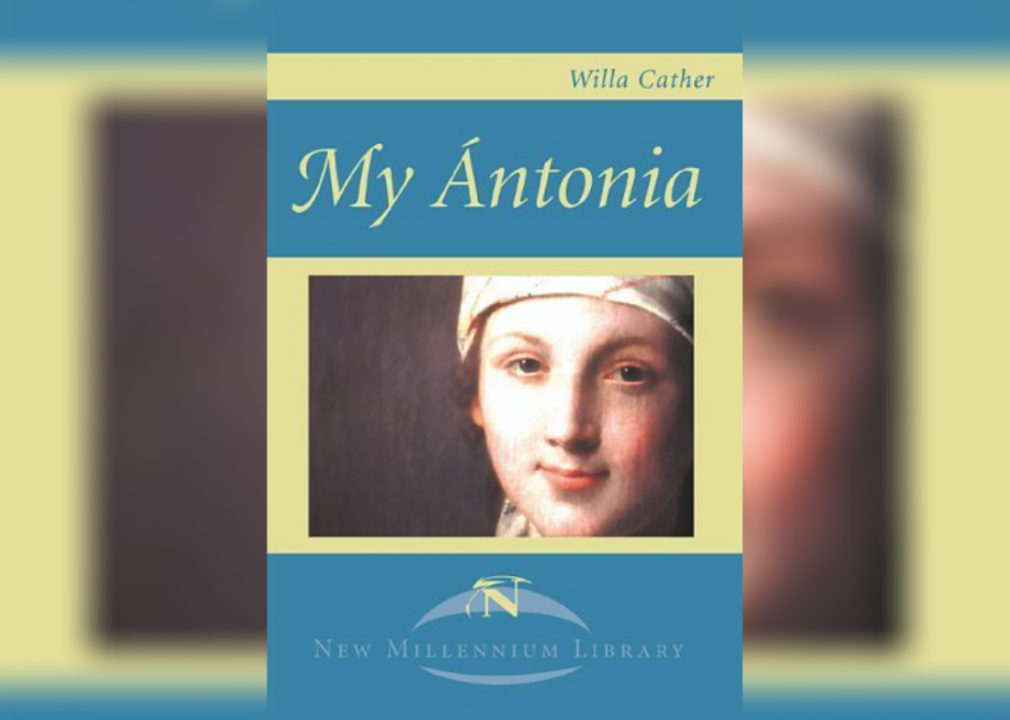 Goodreads
Nebraska: "My Antonia" by Willa Cather
Willa Cather wrote this pioneer saga of Czech immigrants and an orphaned American finding their footing in the brutal winter of Nebraska. The weather plays such a strong role in the plot that the Nebraska setting can almost be seen as an antagonist in the story. Cather wrote from experience, having moved to the prairies of Nebraska as a girl.
Check it out here.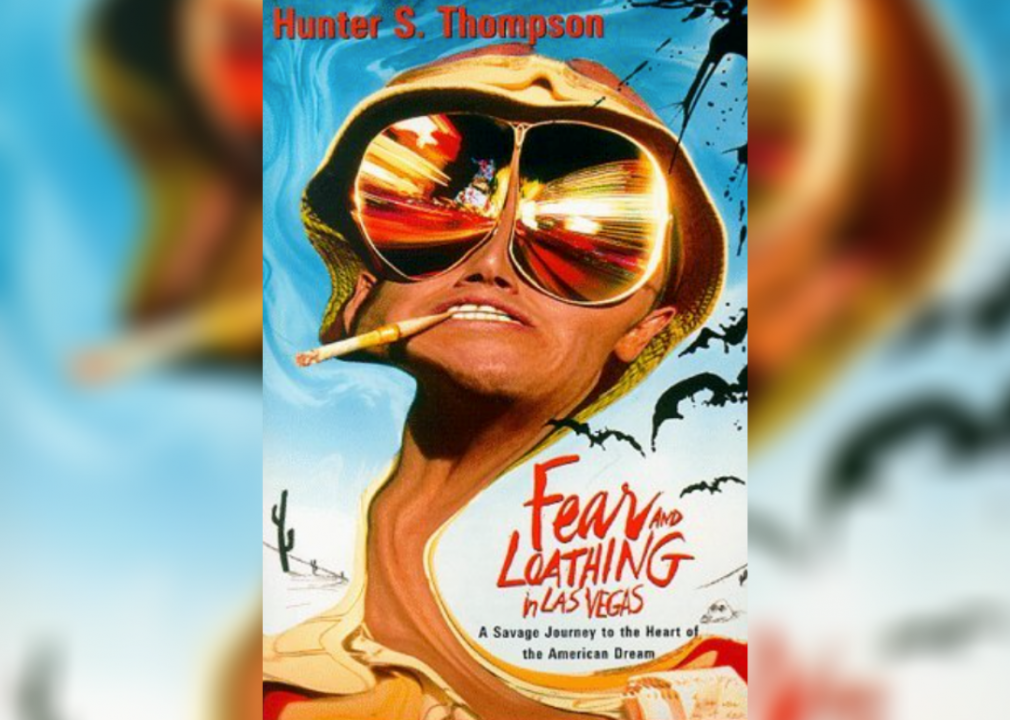 Goodreads
Nevada: "Fear and Loathing in Las Vegas" by Hunter S. Thompson
Gonzo journalist Hunter S. Thompson fictionalized his own drug-fueled journeys through Las Vegas in this lurid tale of counter-culture and discovery—in which a writer and his lawyer come to Vegas to cover a motorcycle race and get extremely high along the way. Thompson's own experiences in Vegas informed the loosely connected plot, and the recklessness and lawlessness the book portrays go hand in hand with Las Vegas's reputation.
Check it out here.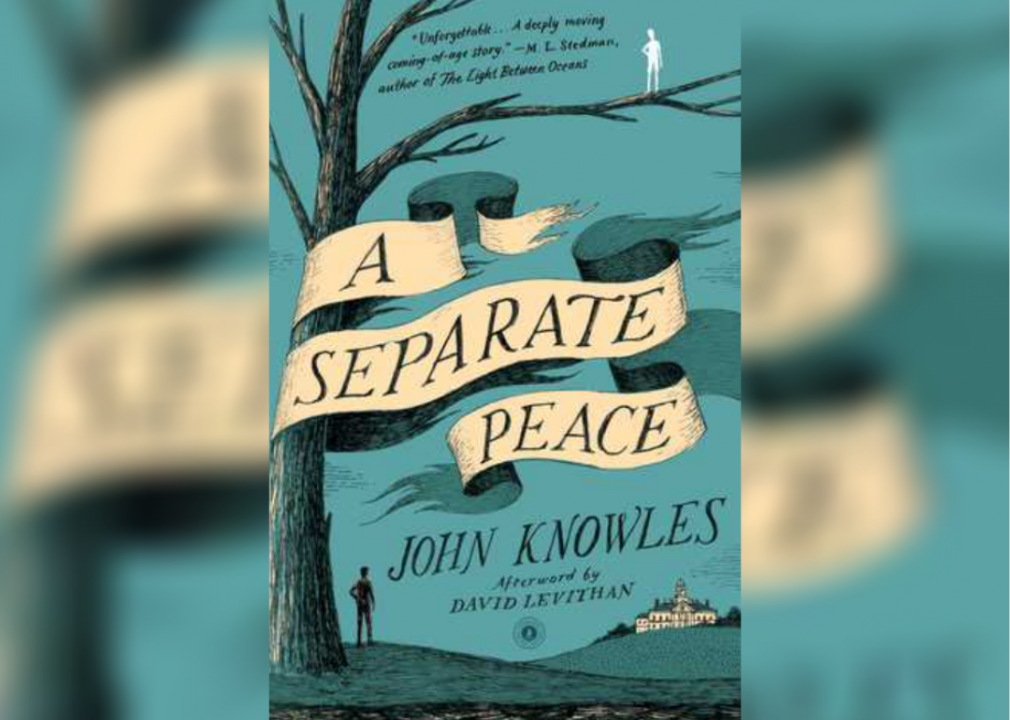 Goodreads
New Hampshire: "A Separate Peace" by John Knowles
John Knowles's first published book is a coming-of-age tale of a prep school boy in New Hampshire—who learns about the nature of friendship and the permanence of mistakes during World War II. Knowles went to Phillips Exeter Academy in Exeter, New Hampshire which serves as the real-life inspiration for Devon Academy, the prep school in the book.
Check it out here.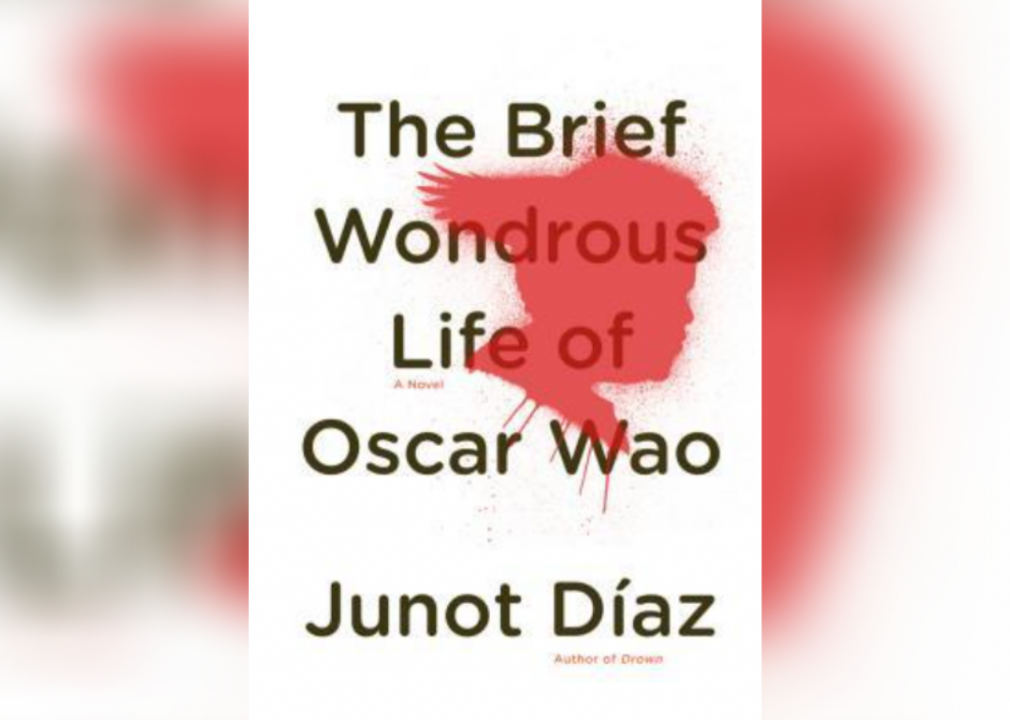 Goodreads
New Jersey: "The Brief and Wondrous Life of Oscar Wao" by Junot Díaz
"The Brief Wondrous Life of Oscar Wao" is the modern story of a Dominican kid looking for love in Paterson, New Jersey and finding his way to Rutgers University. The Pulitzer Prize winner echoes the life of writer Junot Díaz, who followed a similar path, although his protagonist's story ends in a much different way.
Check it out here.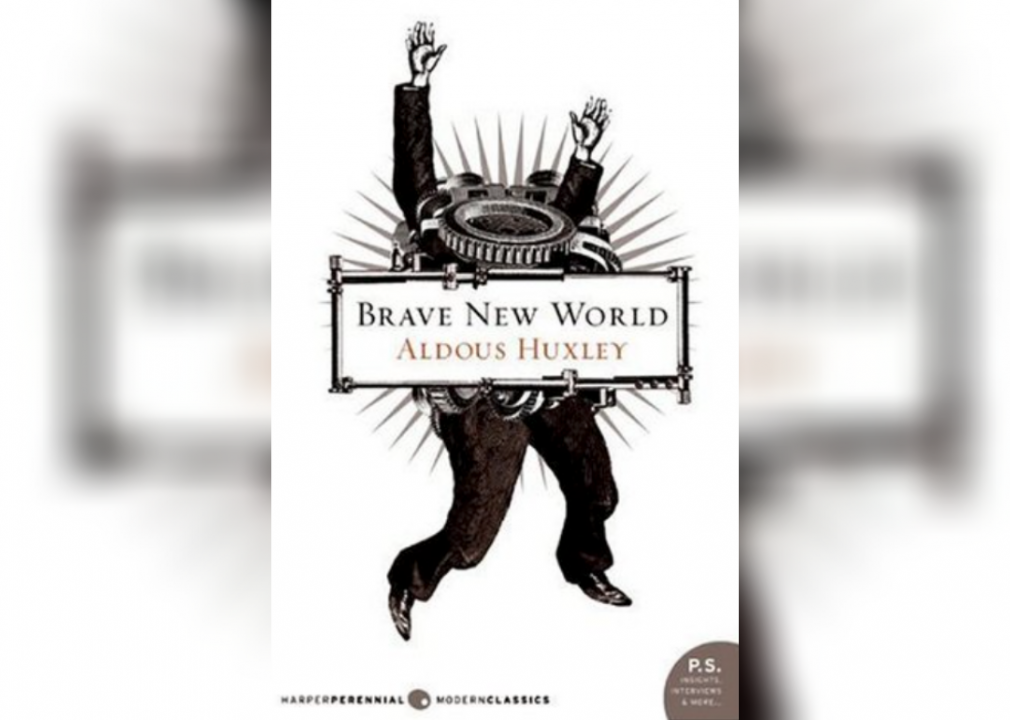 Goodreads
New Mexico: "Brave New World" by Aldous Huxley
The crux of "Brave New World" takes place in futuristic London, where citizens of the World State are carefully controlled by the government. But a key component of the book sends the main characters to the "Savage Reservations" in New Mexico, where they observe Native Americans living outside the rules of the world order. Aldous Huxley ventured to Taos, New Mexico in the early parts of the 20th Century and used it as a reference in his most famous book.
Check it out here.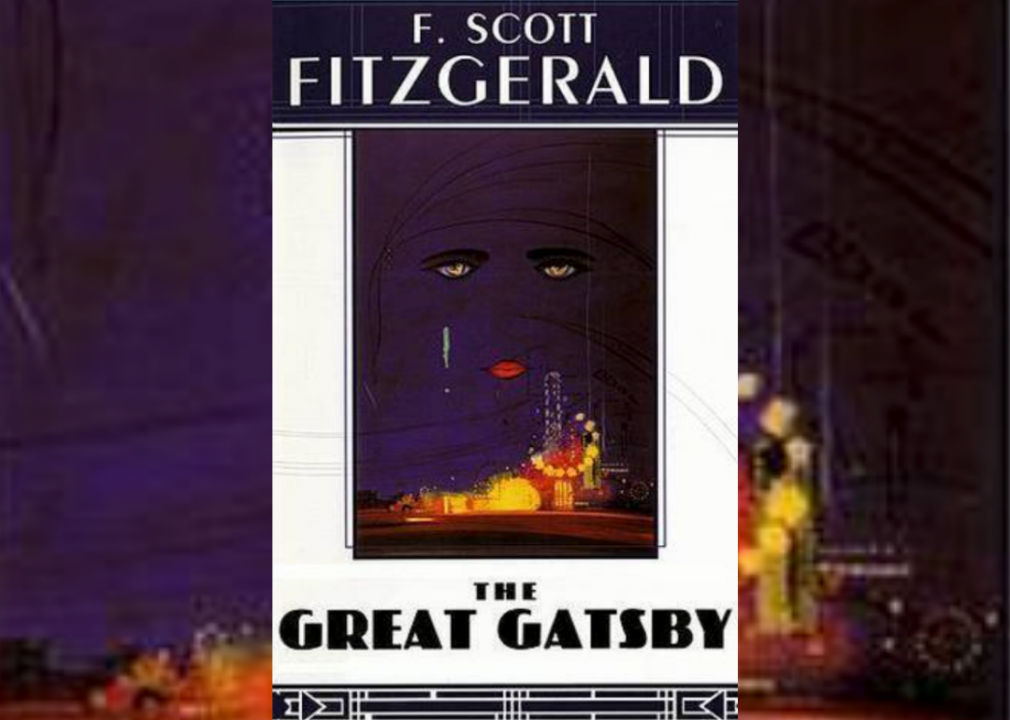 Goodreads
New York: "The Great Gatsby" by F. Scott Fitzgerald
F. Scott Fitzgerald was a master at chronicling New York in the Jazz Age in "The Great Gatsby." New York—and Long Island, in particular—take center stage for the intermixed social and class themes of Fitzgerald's tale, which tells the story of a journalist trying to figure out the story behind a reclusive millionaire. Fitzgerald was a long-time New York resident; the lore surrounding him in the state is still legendary—with the former Long Island home where he wrote "Gatsby" recently going on the market for close to $3.9 million.
Check it out here.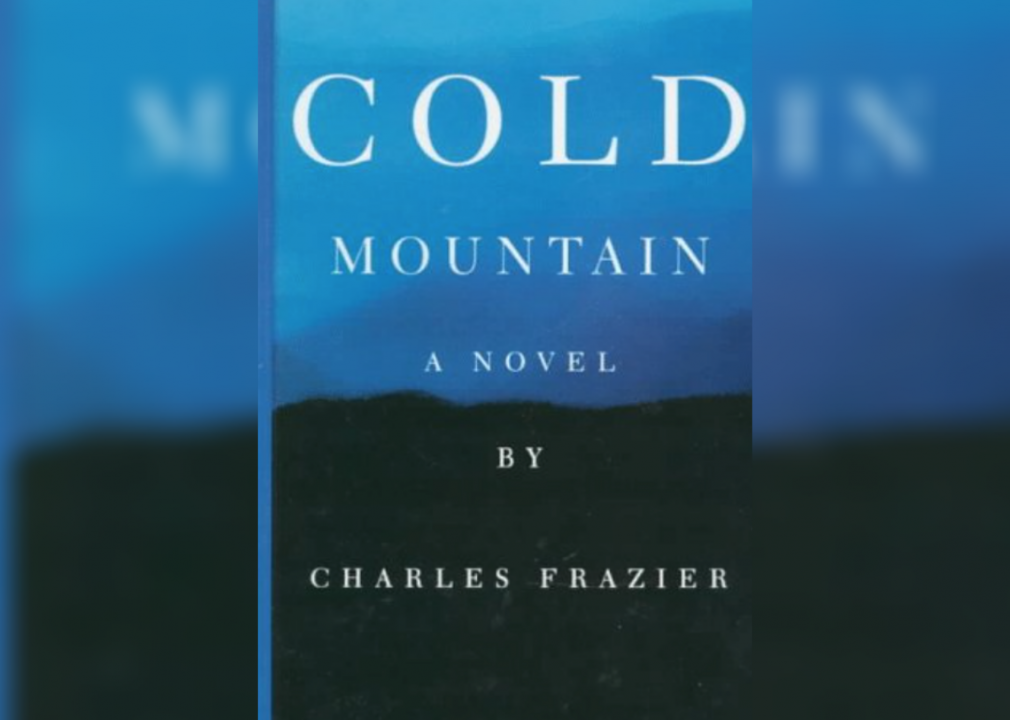 Goodreads
North Carolina: "Cold Mountain" by Charles Frazier
Charles Frazier's story of a Civil War deserter heading home to reunite with his love is based on the real story of his distant relative, soldier W.P. Inman. Frazier was born and raised in North Carolina and spent extensive time researching Civil War records in his home state for his award-winning first novel.
Check it out here.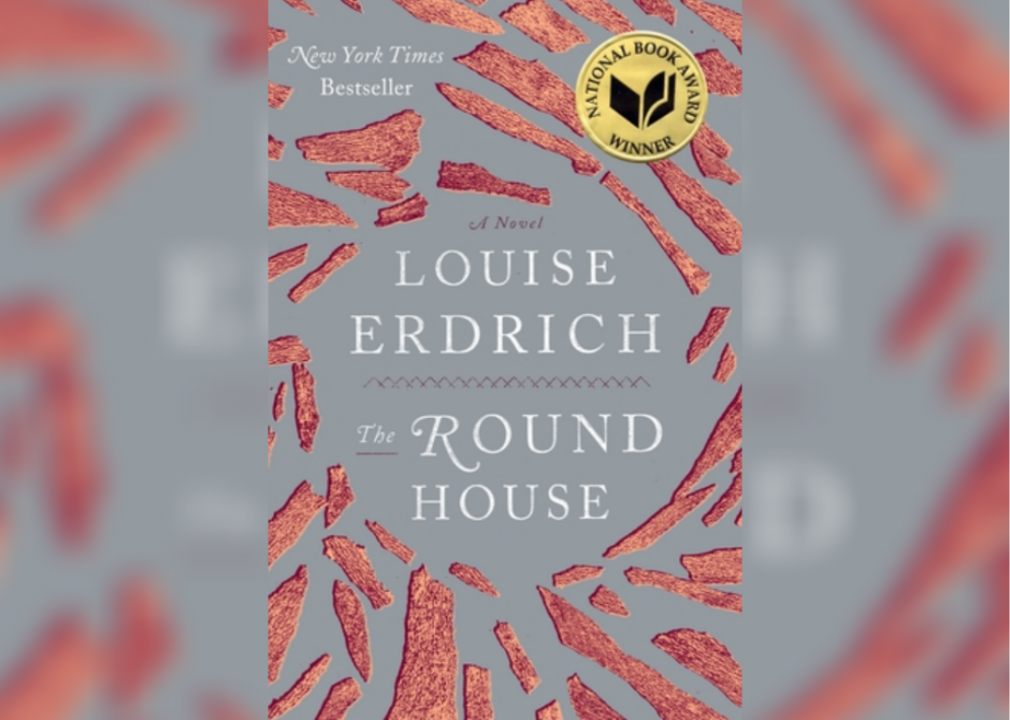 Goodreads
North Dakota: "The Round House" by Louise Erdrich
As much as Stephen King is identified with Maine, Louise Erdrich is equally tied to North Dakota. The Wahpeton novelist draws on her heritage as a Native American in North Dakota to inform many of her writings, including "The Round House," her National Book Award-winning story of crimes committed on an Indian reservation.
Check it out here.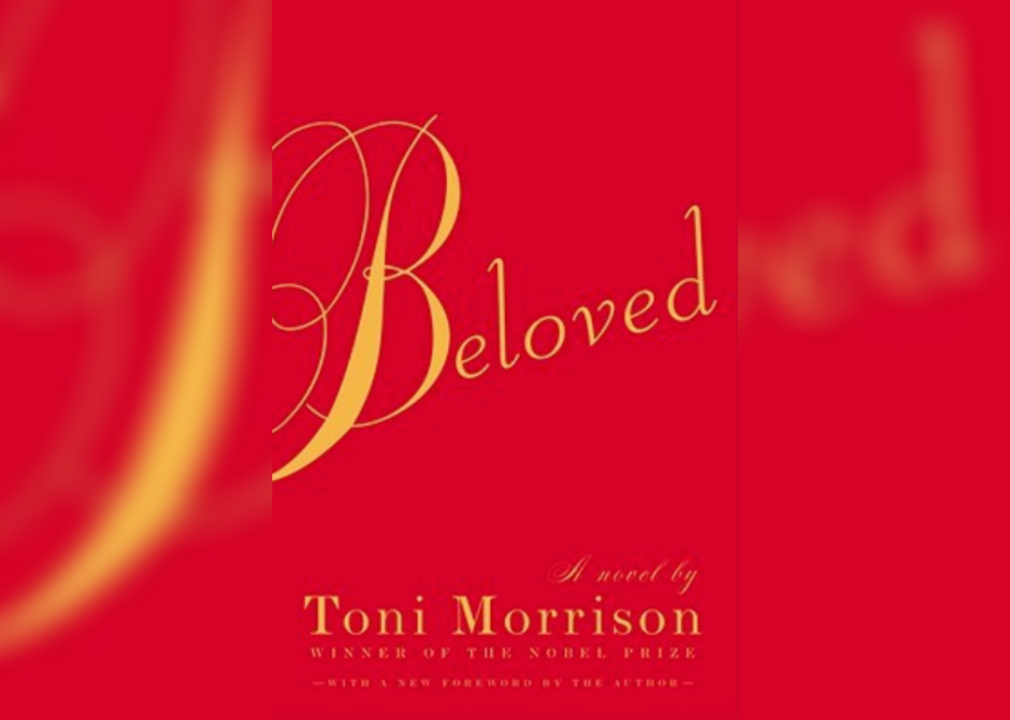 Goodreads
Ohio: "Beloved" by Toni Morrison
This 1988 Pulitzer Prize-winner details the story of an escaped slave who lives in Cincinnati, Ohio with her family in a haunted home. Morrison grew up in Lorain, Ohio just outside of Cleveland and has incorporated her strong Ohio roots into much of her work.
Check it out here.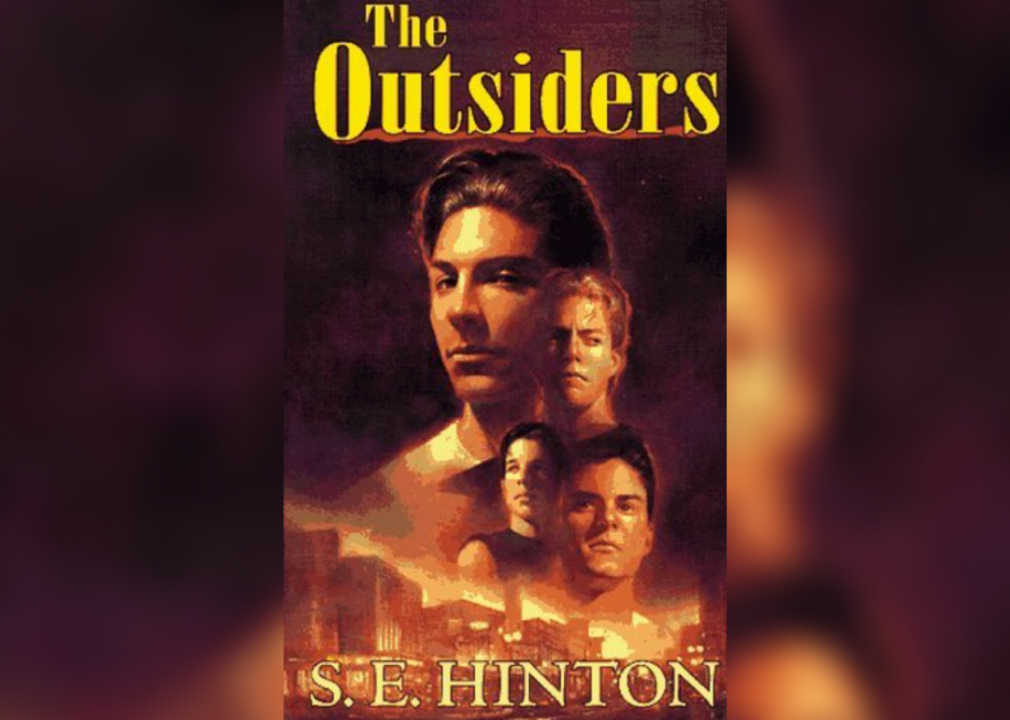 Goodreads
Oklahoma: "The Outsiders" by S. E. Hinton
Author S.E. Hinton was just a teenager herself when she sold "The Outsiders," a tale of class warfare between two rival teenage gangs in 1965 Tulsa. Born and raised there, Hinton set many of the scenes in the book in local places that she herself visited. Fans of the book and subsequent movie can now visit the Outsiders House Museum, one of the locations in the film and a tribute to the enduring legacy of Hinton's book.
Check it out here.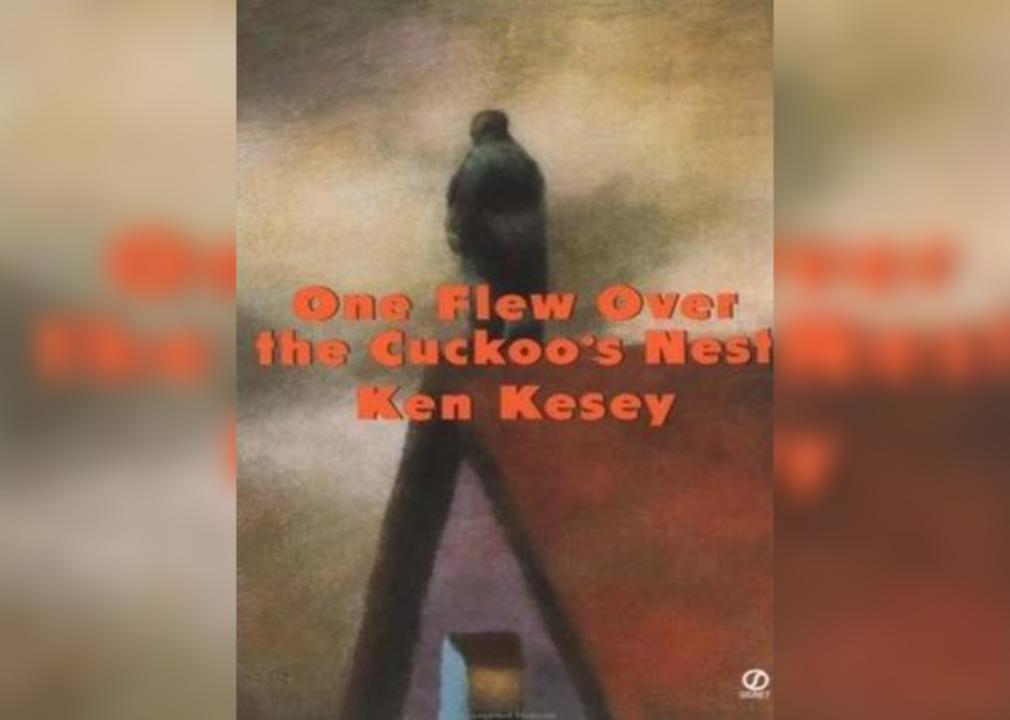 Goodreads
Oregon: "One Flew Over the Cuckoo's Nest" by Ken Kesey
This institutional horror story about the ravaging effects of a poorly-run mental health facility is set in an Oregon state hospital that has since been turned into a museum. Ken Kesey has an intimate connection to Oregon, as he grew up just outside of Eugene, and used his experiences as a subject in psychological experiments like the famous MKUltra program to inform the psychiatric hospital setting of "Cuckoo's Nest."
Check it out here.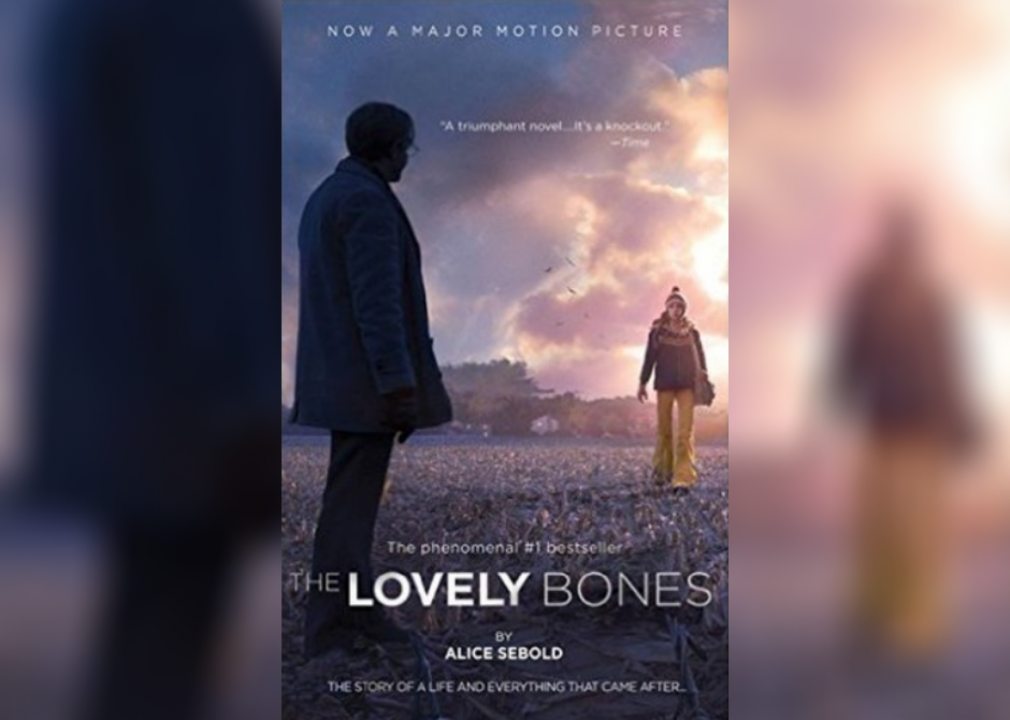 Goodreads
Pennsylvania: "The Lovely Bones" by Alice Sebold
Novelist Alice Sebold grew up in suburban Philadelphia and went through an extreme act of sexual violence in college, which formed the basis of the plot for "The Lovely Bones." Her best-selling novel tracks a young Pennsylvania girl who's raped and murdered—and then ascends to heaven, watching her family deal with her disappearance.
Check it out here.
Goodreads
Rhode Island: "The Witches of Eastwick" by John Updike
In "The Witches of Eastwick," John Updike created the fictional town of Eastwick in Rhode Island—where his coven of 1960s witches interferes in the love lives of their fellow Eastwick residents. The book claims Rhode Island as the home of witches because "Rhode Island was the place of exile for Anne Hutchinson, the Puritan foremother who was kicked out of the Massachusetts Bay colony by the forefathers for female insubordination."
Check it out here.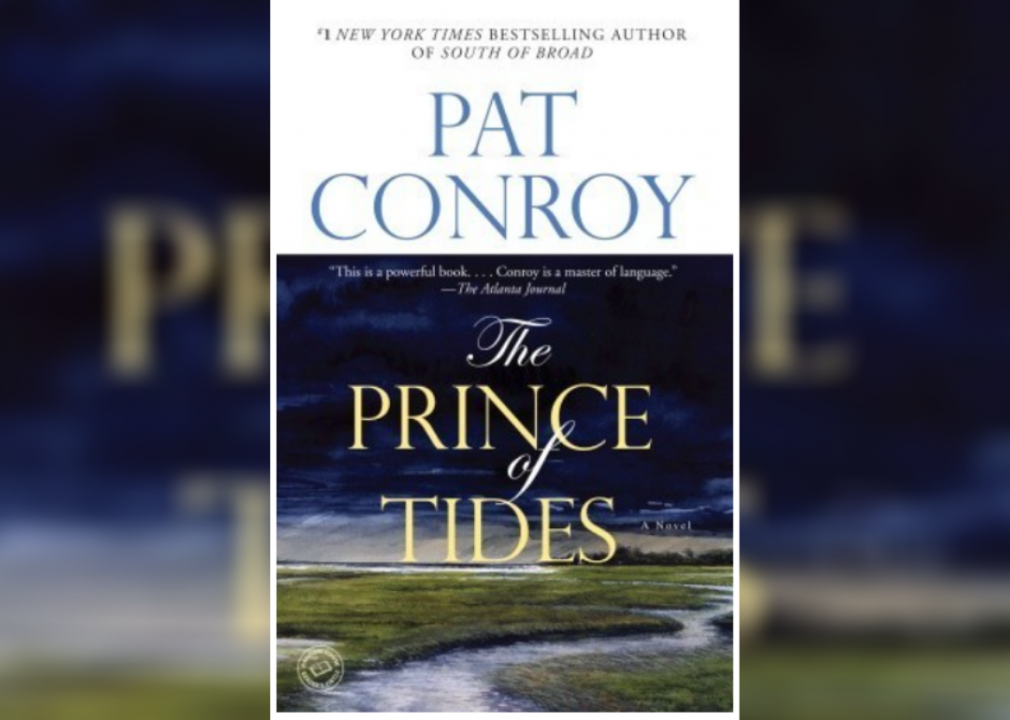 Goodreads
South Carolina: "The Prince of Tides" by Pat Conroy
Long-lasting trauma and the effects of family dysfunction are on full display in this novel, which is about a South Carolina shrimping family whose adult children have fallen apart as a result of their tumultuous upbringing. Author Pat Conroy moved around a lot as part of a military family but ultimately found a home in Beaufort, South Carolina: a coastal island similar to the Melrose Island setting of Prince of Tides. Conroy's legacy is so strong in Beaufort that the Pat Conroy Literary Center was established on the island in 2016 after Conroy's passing.
Check it out here.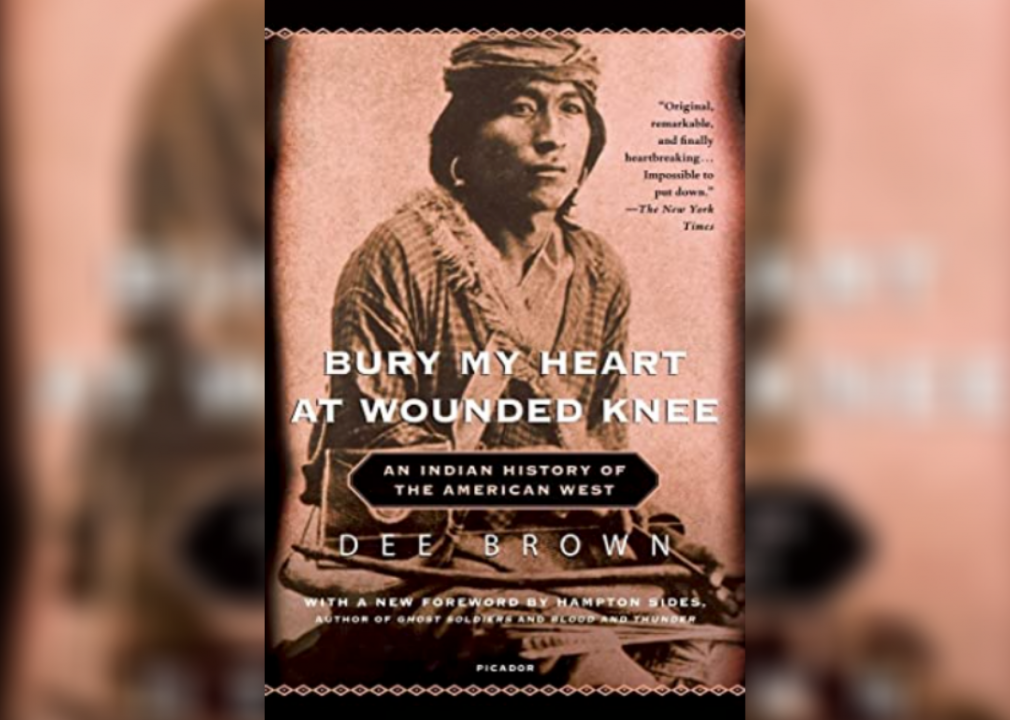 Goodreads
South Dakota: "Bury My Heart at Wounded Knee" by Dee Brown
With "Bury My Heart at Wounded Knee," Dee Brown undertakes the massive task of telling the tragic story of Native Americans in the late 19th Century as the American government committed numerous atrocities against their peoples. A large part of that story takes place in the ancestral lands of South Dakota where many of the affected tribes lived.
Check it out here.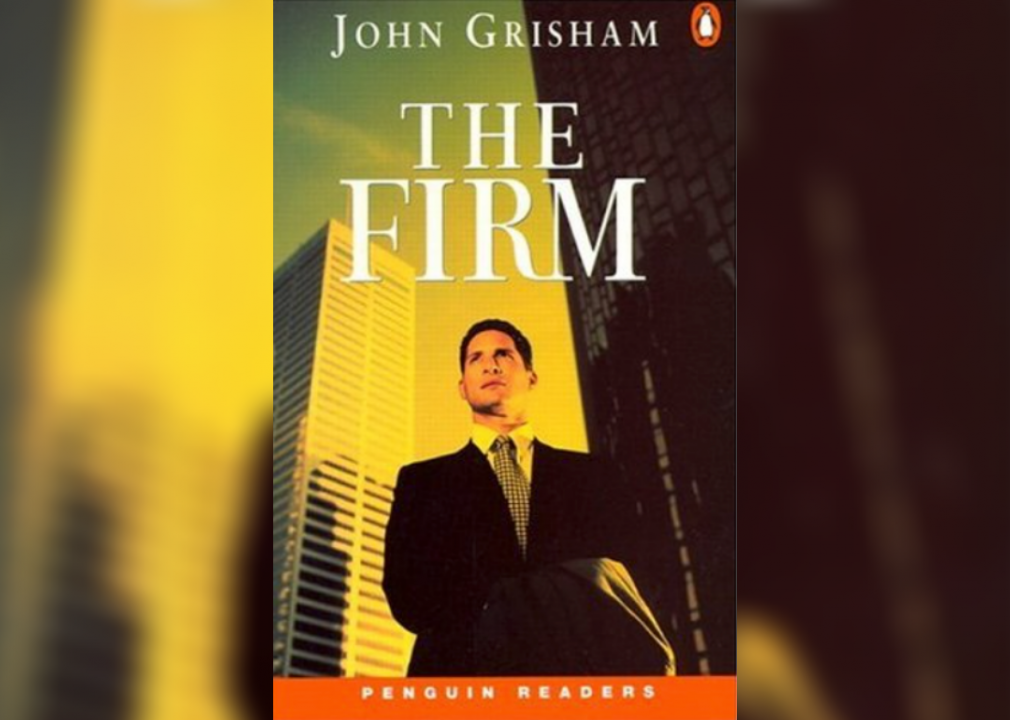 Goodreads
Tennessee: "The Firm" by John Grisham
While legal crime novelist John Grisham has no direct personal connection to Tennessee, he's set multiple best-sellers there— including "The Firm," the first major success of his writing career. In this thriller, a hotshot young lawyer joins a small law firm in Memphis and discovers that there's a giant scandal going on—that involves fraud, murder, and of course, intrigue.
Check it out here.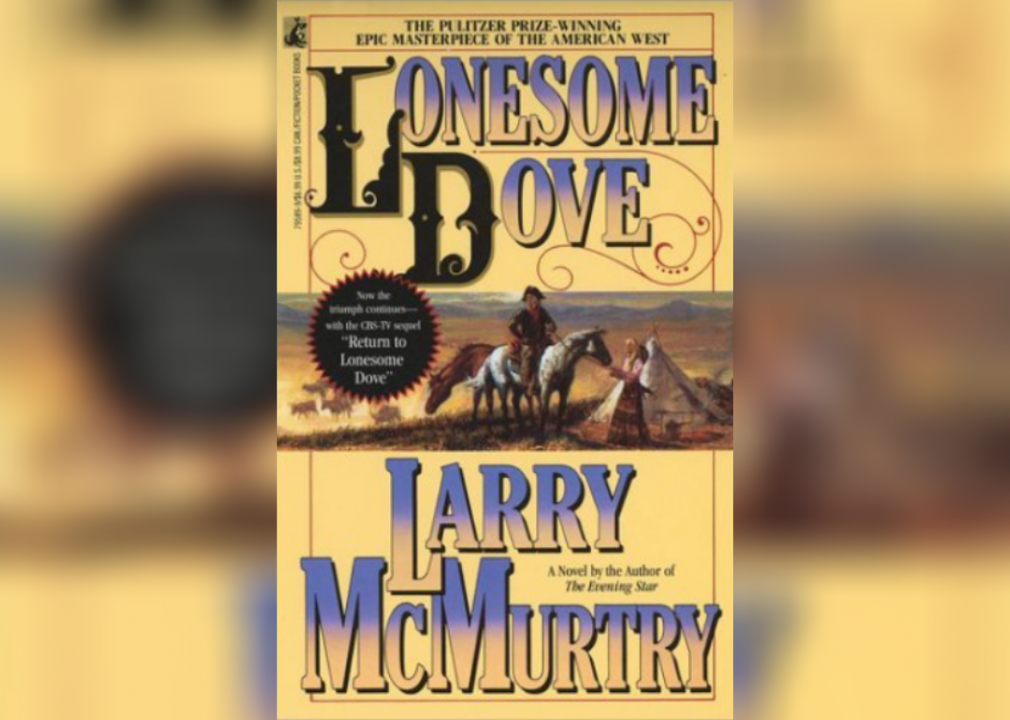 Goodreads
Texas: "Lonesome Dove" by Larry McMurty
Texas is as much of a character in "Lonesome Dove" as the two former Texas Rangers who anchor the plot in this 1985 Pulitzer Prize winner. While the book was famous on its own, the subsequent Emmy-winning mini-series propelled it into stardom. Larry McMurtry himself is a native Texan and nearly all of his work is set in or influenced by the Lone Star state.
Check it out here.
Goodreads
Utah: "The Executioner's Song" by Norman Mailer
Another Pulitzer winner, "The Executioner's Song" is a nonfiction novel about the execution of a murderer by firing squad in the state of Utah. The novel deals with the minutia of executions in the United States; the state of Utah plays a large role in the narrative as the entity set to carry out the execution. While most novels focus on the impact of physical surroundings in its setting, "The Executioner's Song" deals more with Utah as a state bureaucracy.
Check it out here.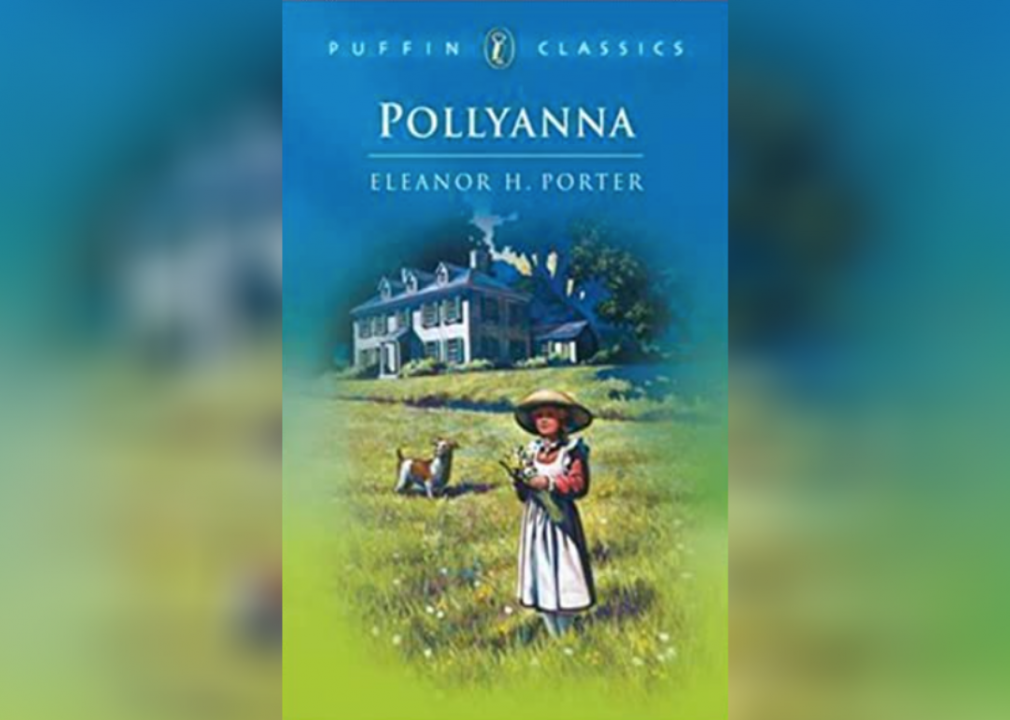 Goodreads
Vermont: "Pollyanna" by Eleanor H. Porter
"Pollyanna" is so famous that the name of the title character is now in the dictionary as someone who is "characterized by irrepressible optimism and a tendency to find good in everything." The book tells the story of orphan Pollyanna, an eternal optimist who goes to live with her spinster aunt in the fictional town of Beldingsville, Vermont. Littleton is the real Vermont town where author Eleanor Porter lived, and the town has embraced its Pollyanna history so strongly that they erected a Pollyanna statue. They even celebrate "Official Pollyanna Glad Day" on Eleanor Porter's birthday in June of each year.
Check it out here.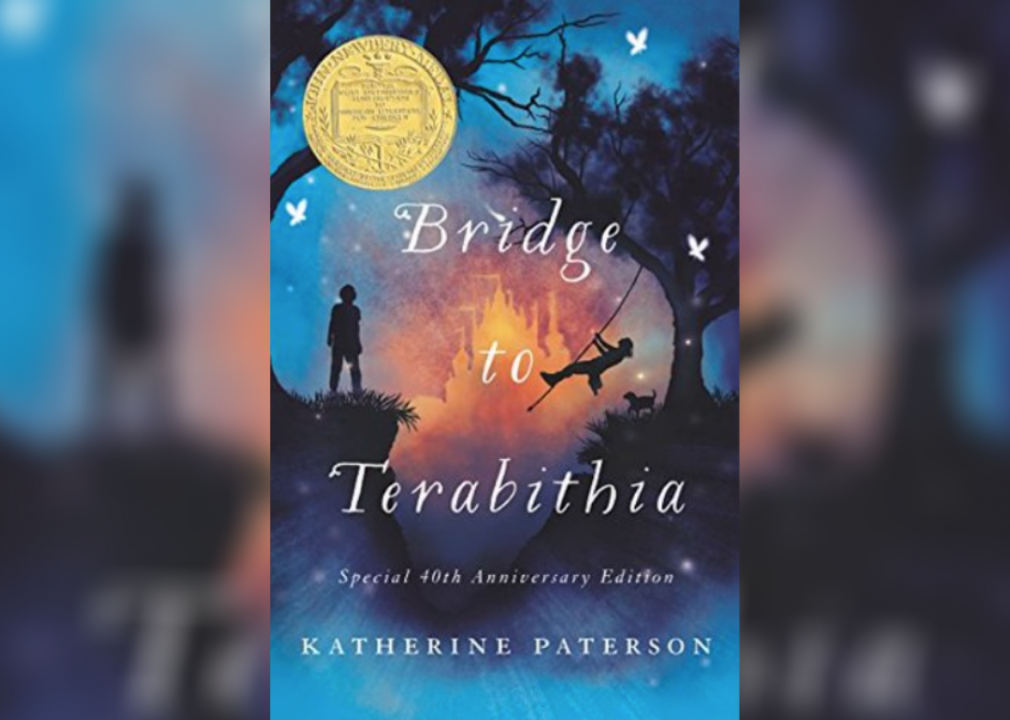 Goodreads
Virginia: "Bridge to Terabithia" by Katherine Paterson
The story of two young outcasts who create an imaginary magical forest kingdom is set in the fictional rural Virginia town of Lark Creek. In the town, there are lots of open forest areas for kids to explore, which is a main element of the novel's plot. Author Katherine Paterson taught elementary school in Lovettsville, Virginia in the '50s and has said that all of the students in her class were like the book's main characters.
Check it out here.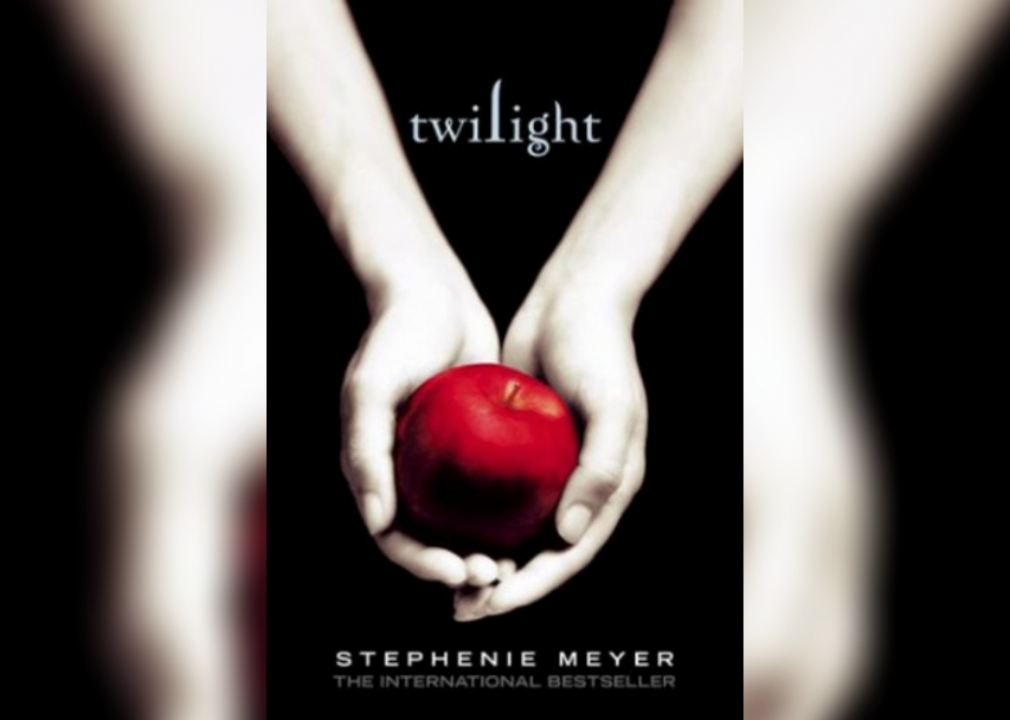 Goodreads
Washington: "Twilight" by Stephenie Meyer
"Twilight" takes place in the quaint oceanside town of Forks on Washington's Olympic Peninsula. The modern-day saga of a human girl's introduction into a vampire family—and their longstanding feud with local werewolves—has proven so popular that an entire tourist industry has popped up to cater to the book's many visiting fans.
Check it out here.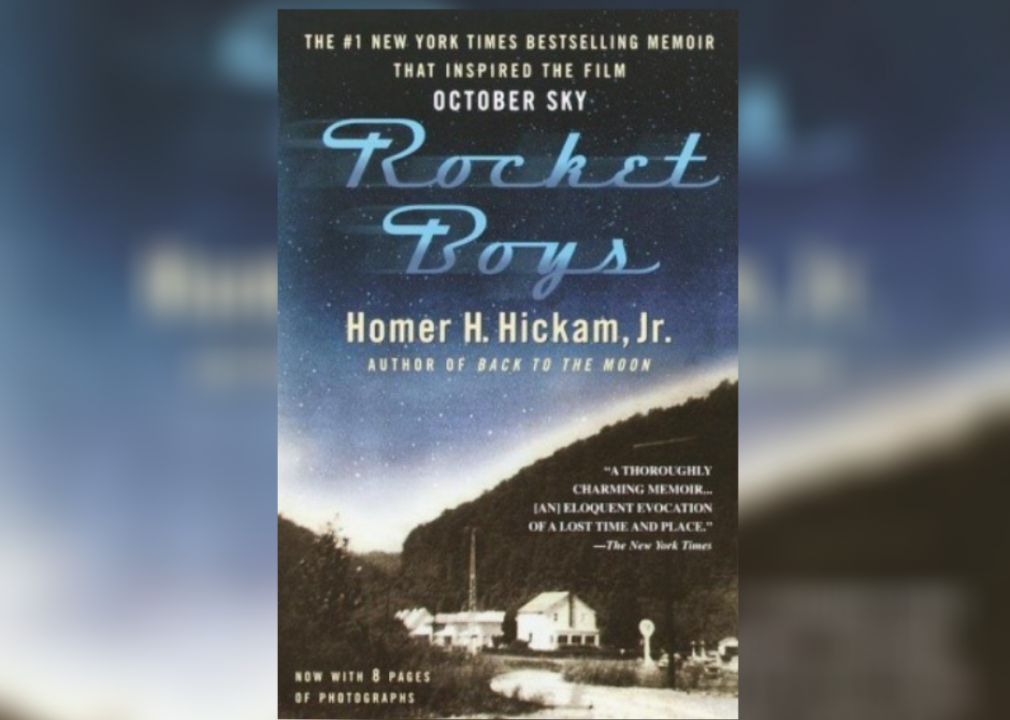 Goodreads
West Virginia: "Rocket Boys" by Homer Hickam Jr.
Homer Hickam was born and raised in Coalwood, West Virginia, which is also the setting for "Rocket Boys." The memoir, as well as the movie "October Sky," was based on Hickam's dreams of becoming a rocket scientist. Fans of word games might notice that "October Sky" is an anagram of "Rocket Boys."
Check it out here.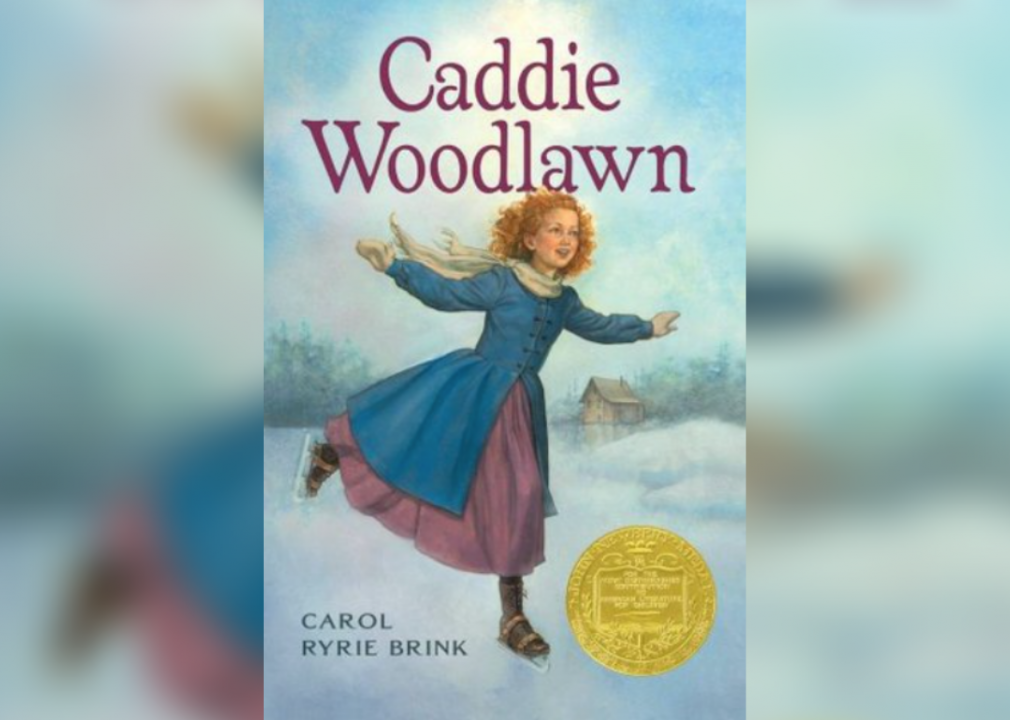 Goodreads
Wisconsin: "Caddie Woodlawn" by Carol Ryrie Brink
A small village in Western Wisconsin serves as the home of the titular heroine of this book, which tells the story of a girl adjusting to frontier life during the Civil War. Writer Carol Ryrie Brink earned the prestigious John Newbery Medal for children's literature with her story that was based on her own grandmother's adventures in 1860s Wisconsin. Today, Dunn County celebrates the book with the Caddie Woodlawn Historical Park—that features the actual house in which the real-life main character lived.
Check it out here.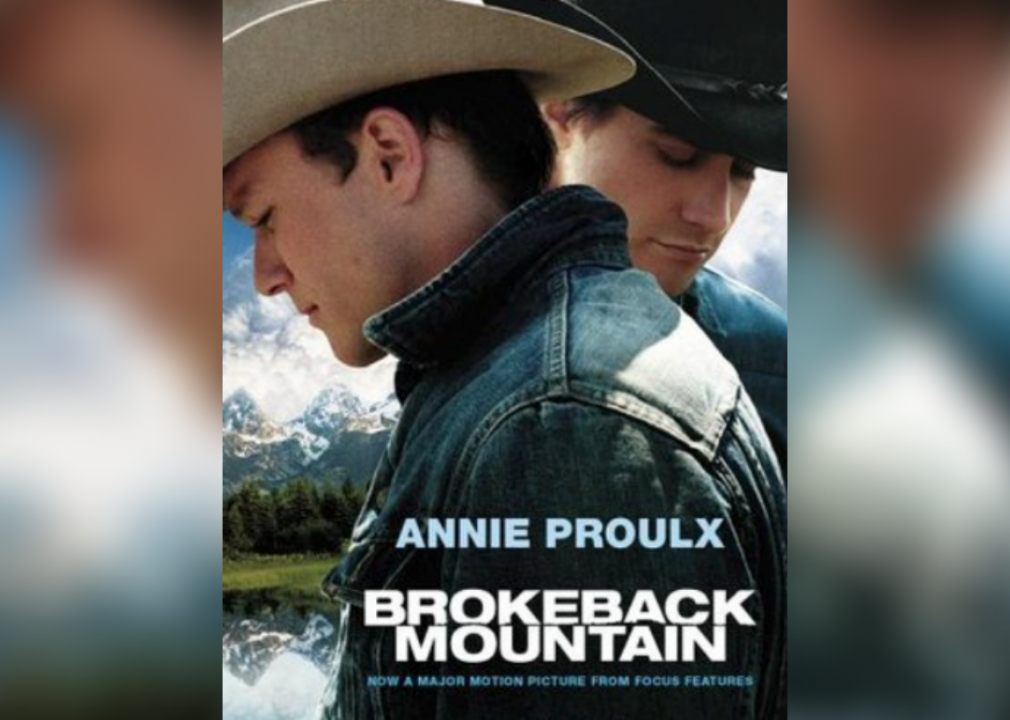 Goodreads
Wyoming: "Brokeback Mountain" by Annie Proulx
The story of two cowboys who explore their forbidden love on a Wyoming mountain challenged classical ideals about intimacy and masculinity, and wound up on the big screen in a movie starring Jake Gyllenhaal and Heath Ledger. The fictional Brokeback Mountain serves as the setting for the love story, where the characters work as sheepherders during the day before succumbing to loneliness and desire at night. Author Annie Proulx has made Wyoming the crux of her literary career and also the centerpiece of her own life.
Check it out here.